10 Effective Tips for Repairing Emotional Intimacy
One of the factors that contribute significantly to the success of a relationship is emotional intimacy. A lack of emotional intimacy or emotional trust can be quite damaging for marriage; it can lead to even marriage failure!
Once lost, repairing emotional intimacy can be quite difficult. There is no need to lose hope, though. Numerous things can be done for rebuilding emotional intimacy.
What Is emotional intimacy?
Emotional intimacy refers to such a closeness where both the partners in a relationship feel comfortably secure as well as loved.
In an emotionally intimate relationship, communication and trust play a key role. When you are close emotionally, you can know all about your partner, including their fears, dreams, and hopes.
Even the findings from a study suggested that in both male and female partners in romantic, long-term relationships, higher levels of intimacy are associated with higher sexual desire, which is, in turn, associated with higher odds for partnered sexual activity to occur.
Repairing emotional intimacy
Signs of a lack of emotional intimacy are easily recognizable and include hidden emotions, secrets, lack of trust, and poor communication.
The following are some intimacy tips for repairing emotional intimacy, as well as strengthen it.
1. Spend time together
Wondering how to restore intimacy?
The most basic and essential thing for repairing emotional intimacy is to reevaluate the time you spend together. The amount you spend is not the only thing that matters; you also need to take care of how you spend it.
While for one person, watching a TV show you both love might be quality time; however, for the other person, this might not count at all.
However, this also doesn't mean that you must do something special such as taking time to go on a date night or taking a vacation to be close again.
Couples experiencing a lack of closeness do need to spend a lot of time together to re-establish that emotional connection.
You can just be together; there is no need to talk or be engaged in an interesting activity constantly. Simple spending time with each other can also bring about a sense of closeness.
2. Take a break from electronics
Repairing emotional intimacy depends primarily on the quality of interaction. While texting is a great way to keep communicating, it distracts a person from real intimacy since there isn't any one-on-one interaction.
So, make sure to switch off all electronics, game consoles, tablets, cell phones, computers, and television, when you guys sit together. Instead, make a habit of conversing about your day.
An effective way to ensure electronics don't get in the way is to put them in a box and not to open the box before you have spent at least two hours of quality time together.
3. Read together
Another effective way to repair emotional intimacy is to read the same book together and then have a discussion about it. You can easily find incredible books on how to strengthen your marriage.
However, it isn't necessary that you only read about marriages, you can read anything; biography, thrillers, or murder-mystery books too, whatever both of you like!
While it might sound dubious, reading together and then talking about can improve the aspects of communication and trust.
4. Do something fun together
Another way to improve emotional intimacy is to list down all the things that both of you love doing together. Then, once the list is made, take out time to do all the things you listed.
Spending time together this way can help build experiences and memories that can drastically strengthen emotional intimacy.
If you can't figure out what to do together, think back to when you were newlyweds and how you used to spend time then. Regardless of the activities you choose, you must ensure that you something fun daily.
5. Follow the three V's
The three V's necessary for repairing emotional intimacy are Value, Validation, and Vulnerability.
Value: Your effort and emotional investment is a direct reflection of how much you truly value your relationship. Effort, unlike sentiment, cannot be faked; it can only be witnessed. Effort is exhibited through many factors, including the time and manner in which you spend with your mate, your attempts at meeting your mate's love language, and your continued cultivation of both spiritual intimacy and intellectual intimacy.
Validation: Validating one's mate is conveying to the mate that we understand what he/she is saying or feeling. It's about seeing things from their perspective, even if we don't share the same perspective; because it's their truth, and we are simply showing that we believe that they believe it. As such, empathy is a fundamental component of validation. What better way to activate an emotional bond than to listen to your mate, without ridicule or judgment, and to show them that you hear where they are coming from on a particular subject.
Vulnerability: To get to validation, one of the mates has to be vulnerable enough to express their thoughts and feelings first. An unwillingness to be vulnerable can be a major roadblock to enhancing emotional intimacy, limiting the sharing of a wide array of emotions, thoughts, and experiences. It must be addressed if your goal is to feel closer to your mate. One of the ways you can learn to be vulnerable is to first take the necessary steps to heal from past hurts and traumas.
Also watch: 7 ways to improve romance in a relationship.
6. Be more romantic
Being romantic means, you perform small but thoughtful gestures that symbolize your love.
Giving love notes, cooking a romantic dinner, or presenting them with a wrapped gift for no other reason than to say "I love you" are examples of romantic behavior and go a long way in rebuilding intimacy.
To enhance emotional intimacy, don't be afraid to go outside of your comfort zone, exercise some creativity, and then stick with what works.
7. Try intimacy building exercises
Many couples continue to be physically attracted to one another but encounter difficulty in connecting with each other due to a lack of emotional intimacy.
If you are the one who believes your relationship lacks an emotional connection, try these six exercises to give it a boost.
Seven breaths
Gazing
Conversational connection
Memorize by touch
5 things
Hug like there's no tomorrow
8. Be more expressive
There is scientific evidence to support the physical power words have over our minds and bodies.
So then, if you have the choice to speak either positively or negatively to your significant other, how much more likely will you be to speak words of life?
Unfortunately, in times of frustration or anger, it is easy to overlook the power our words have and use ones that are harsh.
When being more attentive to the words that leave your mouth, you can encourage emotional intimacy by creating a safe and protected place for your loved one to be open and honest.
9. Be more positive
Let go of the need to be right, the need to tell your partner what to do, the need to point out his faults and weaknesses, and the need to keep score.
Taking away these emotional intimacy blockades will result in positive, supportive, and kind emotions to give your partner.
10. Take care of your health
Look after your appearance, being stylish sometimes for the fun of it can be good for yourself and the relationship. It will give your spouse that added attention that they didn't ask for but will be glad that it is there.
If you look like something special, then you will be perceived as something special, it is as simple as that.
Share this article on
Want to have a happier, healthier marriage?
If you feel disconnected or frustrated about the state of your marriage but want to avoid separation and/or divorce, the marriage.com course meant for married couples is an excellent resource to help you overcome the most challenging aspects of being married.
More On This Topic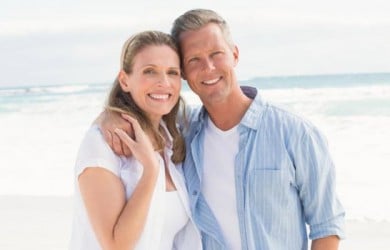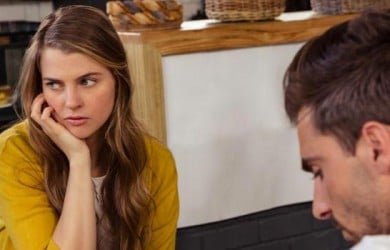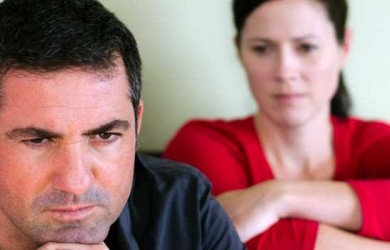 You May Also Like