3 Glaring Challenges of Divorcing a Spouse With Mental Illness
Living and loving a person with mental illness is heartbreaking, stressful, challenging and can make you feel powerless. Not just because you have to watch the person you love deteriorate or become out of control in front of your eyes, or even because the mentally ill spouse might be a danger to yourself or themselves. But there's also the emotional torment that can occur from the guilt you might hold for being ok (similar to survivor guilt) or for resenting them or feeling angry or frustrated with them because of their mental state which you know they cannot control.
So it's not surprising that a marriage that has a spouse with mental illness often leads to divorce, after all, you need to take care of yourself too otherwise you'll both become ill.
But what are the challenges that have to be faced if you plan to divorce your spouse who is living with a mental illness? Well, these ideas are not exclusive but they are crucial if you have a spouse with mental illness and divorce is on the cards.
The experience of loss
It's hard enough if you have to divorce a healthy spouse. Even if you can't even stand to look at them any more there is going to be some sense of loss at what once was and what has been lost. But if you have to divorce somebody because they are unwell, that's going to hit you harder simply because there always will be the 'what if' effect.
What if they were able to get well and I left them and made them worse?

What if they don't cope alone?

What if they kill themselves?

What if they get better and I miss them?

What if I never love anybody the way I loved my spouse when they were well?
Here's the thing, we all have our paths in life, and we cannot live our lives for others (unless we have young children who still need us).
'What if' is never a fact. 'What if's' might never happen, and thinking about them is a damaging mindset that could bring you down.
So instead, if you are dealing with a spouse with a mental illness and divorce is your only option, make that decision and stand by it. Just ensure that you help your spouse to find the help and support they are going to need to get them through. Follow this advice, take it on the chin and never look back – to do so is to hurt yourself and nobody in their right mind should be doing that!
The guilt
So you have a spouse with mental illness, divorce is on the cards, and even though you know it's the right thing you cannot stop yourself from feeling crippled with guilt.
Guilt that you couldn't help your spouse

Guilt that you divorced your mentally ill spouse

Guilt that your children have a mentally ill parent that you can't help.

Guild about how your spouse with mental illness is going to live post-divorce.

Guilt that you couldn't stick with your spouse for better, or for worse.
This list is endless, but once again, it needs to stop!
You cannot allow yourself to become sick with worry and guilt because of this situation it doesn't help anybody. If you have children you need to be strong for them and filling yourself with guilt is not going to help anyone especially your spouse or any children you have.
Set yourself and everybody else free by working hard to eliminate any feelings of guilt. Permit yourself to let that guilt go now and create a new life for the benefit of all involved.
A real-life story (with names changed) involves a wife who had BiPolar Disorder with psychotic tendencies. Her husband did stand by her for years but he insisted that she lived at her brother's house and didn't let her take care of her teenage son (which is understandable).
But he left her stuck in limbo living at her brother's house for years living with empty promises that she could come home next month, or in a few months time (which turned to years) because he couldn't handle the situation and didn't know what to do.
He eventually had an affair to replace that aspect of the marriage that he lost and over time let his wife return home. She was unhappy and unable to recover, she knew her marriage was over but wouldn't leave.
It took her family ten years to encourage her to leave.
Five years later, she is happy, thriving, perfectly capable of living alone and shows no signs of mental illness. Her ex-husband is also happy and living with his new partner, and they all get along extremely well with no hard feelings at all. If her husband had set her free earlier (when she couldn't do it), they would have been happier sooner, even if it would have seemed hard at the time.
This example above shows that you never know the outcome of what you do, and you cannot control another person or live your life for them.
You can't put your life on hold or pretend you can handle something that is frankly, in some cases, extremely difficult to deal with.
If you have a spouse with mental illness and divorce is on the cards, you do need to make sure that their care is handled and that they are dealt with compassion and empathy as you hand over their care to somebody else. You may even be able to remain friends with them post-divorce.
Whatever you decide, as long as you are not deliberately hurting somebody else, you should accept the circumstances for what they are and let them go knowing you did your absolute best at the time.
And hopefully, that decision might be all it takes to help everybody involved deal with the situation better.
The worry
How on earth is your spouse with mental illness going to cope with you divorcing them? This might be a question you are asking and might ask for a long time after the divorce. It certainly was the problem in the scenario outlined above – the husband didn't want to make things worse, but he wasn't equipped to deal with his mentally ill spouse either and subsequently made things worse.
Of course, you are probably going to need to put a support system in place for your spouse as part of the divorce process, and there is plenty of advice around, plenty of services and charities that can help with implementing this as part of your divorce planning process.
But if you do apply time to this and don't ignore it, you will find it much easier to leave, knowing that your spouse has the care they need to help them move on and then you can let go of the worry.
Share this article on
Want to have a happier, healthier marriage?
If you feel disconnected or frustrated about the state of your marriage but want to avoid separation and/or divorce, the marriage.com course meant for married couples is an excellent resource to help you overcome the most challenging aspects of being married.
More On This Topic
You May Also Like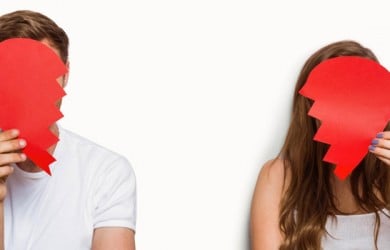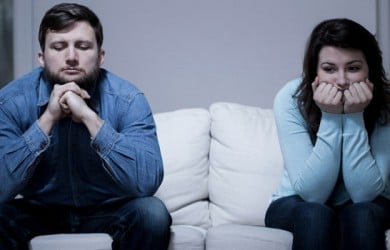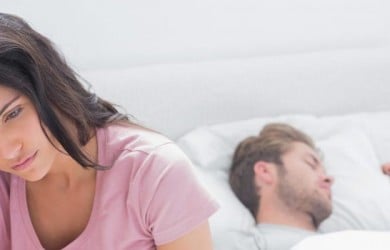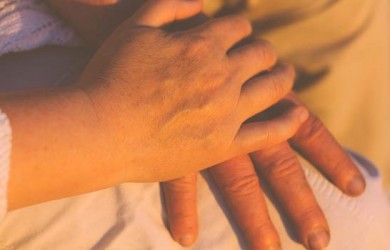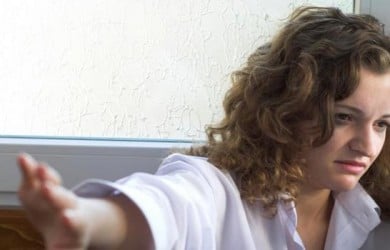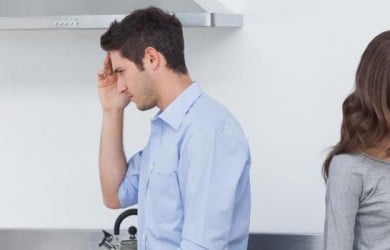 Popular Topics On Marriage Help