15 Helpful Tips for Catholic Marriage Preparation
Marriage is just the beginning of a beautiful journey. But, catholic marriage preparation saves couples from disappointments arising due to unmet expectations.
Every religion has its own guidelines for couples to follow before they say 'I do.' Likewise, the Catholic marriage preparation process is to guide couples preparing for marriage in God's way.
Preparing for the marriage itself doesn't guarantee a blissful married life for couples. But preparation helps each partner assess their readiness for marriage itself. They get a chance to understand each other better and gain knowledge about the positives and negatives of their relationship.
Catholic couples are expected to strictly abide by the doctrines of the church. And the church attaches great importance to Jesus's presence at wedding ceremonies since God himself is the author of marriage and can bless the couple with holy matrimony.
Learning how to prepare for marriage is not that simple. The process includes a lot of other things as well, such as the inclusion of a mass, Holy Communion, and sticking very closely to Catholic dogma.
Also Try: 

What Is The State Of Your Marriage

?
Distinct Catholic wedding requirements
Preparing for marriage in the Catholic church is not so different than in other denominations.
The difference is in their faith is the doctrine is very specific in the rules that govern their lives. The Church has a roadmap laid out when it comes to marriage and their expectations; all a couple has to do is follow what is laid out in front of them.
Marriage in the Catholic church is seen as a lifelong bond and commitment, where a man and woman come together as equal partners that have different roles that they play. Also, the Catholic marriage is a bond that helps in facilitating the birth and upbringing of children.
To facilitate this understanding, Catholic marriage preparation includes premarital counseling to help couples understand their responsibilities in marriage and ways to navigate different issues. It also gives them the chance to reconsider their plans and attitudes before starting their marriage.
A study shows nearly 30% of couples experienced higher levels of satisfaction after taking part in premarital education. And nearly, 25% of couples have cited that lack of adequate premarital counseling or marriage preparation before their marriage is one of the reasons for divorce.
One of the potential benefits of Catholic marriage preparation is that such premarital counseling helps couples to reconsider their plans before starting their marriage. It also helps provide them with a solid foundation for their marriage.
15 tips for Catholic marriage preparation
Believe it or not, people believe in Catholic marriage preparation, and these can be useful for couples who are looking for guidance for making their marriage strong and more meaningful.
By preparing for things in advance, you can make sure that your wedding and marriage remain on the right track.
Explore how to prepare yourself for marriage with an open heart and understanding. And here are some Catholic marriage preparation tips that can guide you:
1. Attend premarital counseling
Many of the issues Catholics face regarding their marriages are the same for non-Catholic couples.
But before getting married in a Catholic church, there is mandatory counseling or Catholic marriage preparation programs that the couple must attend, with proof of attendance going back to the officiating priest.
Counseling can come in the form of retreats, being sponsored by another couple within the church, or a traditional counseling/seminar format.
Counselors will discuss the biblical methods of handling disagreements, money, communication, and how you should be treating each other. And these are meant to help you understand and establish a strong foundation for your marriage.
Also Try: 

Quiz- Do You Really Need Pre-Marriage Counseling

?
2. Natural family planning
Catholic doctrine frowns upon the use of man-made birth control (condoms, the pill, abortions, etc.). The belief is that marriage is a means to procreation and any sexual activity should be for that end only.
Any premarital counseling will include this conversation with the officiating priest and the class counselors about natural family planning and Catholic rules regarding conception and raising children.
In this, you will be taught natural ways of having control over your procreation by informing you about human sexuality and bodily functions, as per Catholic doctrine.
3. Effort is required
You are entering into what is expected to be a life-long commitment in the eyes of the church.
If you are a practicing Catholic, you already know that the church frowns upon divorce. You have to continue to put forth the same effort in your marriage as you did when dating.
Take some time to be alone together away from the routine; go on dates, hold hands, always make time for each other, and show affection. It doesn't have to be extravagant; just small gestures each day will be enough to keep a strong connection.
Also Try: 

Do I Love My Partner More Than They Love Me Quiz
4. Use your engagement time wisely
The church recommends taking 6-12 months before getting married to strengthen your bond and prepare yourself. This includes the time to finish any premarital prep or Catholic marriage preparation programs, but you should also give yourself and your partner time to get on the same page.
The counseling helps, but together you have to discuss important events that will come up in your lives together.
You must discuss children, careers, location changes, and finances, and you must reach compromises/decisions before entering into marriage to avoid more significant issues down the road.
If there are disagreements on anything major, the waiting period before the actual ceremony will give you the time to either iron them out or decide that you may not have a future together.
5. Consider church holidays
In understanding how to get married in a Catholic church, it is important to take note of church events and holy days to ensure the availability of the church's premises for your Catholic church wedding.
Sunday mass or other important days of the church could ensure that the church might not be available for your wedding mass and ceremony for your wedding. Confer with the church you picked to fix a date that would work for both you and the church.
Also Try: 

Do You Know Catholic Wedding Etiquette Quiz
6. Dress code
While going through your Catholic marriage preparation requirements, discuss whether your church has a specific or vague dress code that they prefer the wedding party, including the bride and groom, to adhere to.
Churches are places of worship and religious importance; therefore, specific rules are usually followed to convey respect. Most churches expect decency in the way that people dress for church.
How to get married at a Catholic church can be overwhelming, but the dress code is of specific importance. Ask the church officials for this to inform your wedding party about the dress code that they need to follow and choose your attire accordingly.
7. Select the bridal party
An important part of Catholic marriage preparation is the wedding party and the specific role that certain people play in Catholic church weddings, like the maid of honor, best man, et cetera.
Also, Catholic church marriage requirements may include the maid of honor and the best man to be of the Catholic faith. It is a requirement that some churches maintain and you must confirm that before going ahead with things.
Also Try: 

Wedding Dress Quiz Body Type
8. Select the music
Catholic church marriages also must note what music they can play during the ceremony and post it. There might be limitations to the kind of music that the church thinks is appropriate for a Catholic wedding.
Instrumental pieces and church hymns may be your safest choice. But if you want to play something else, you should confirm what is allowed in a Catholic marriage according to your priest.
9. Photography rules
Thinking of capturing memorable moments from your wedding? Ask the priest first.
Catholic marriage rules may place limitations on when you can take pictures and from what positions. Certain churches may see pictures as disruptive to the serenity of the religious ceremony or only allow the photographer to stay behind a certain point.
Also Try: 

Who Is Your ASTRO Boyfriend

?
10. Baptism proofs
Requirements for catholic weddings usually include providing the church with the baptism proofs of the bride and the groom. It makes it possible for them to be approved for having a Catholic wedding ceremony.
In case one of the partners in the couple is non-Catholic, the priest may be able to grant special permission for the mixed religion marriage to take place at the Catholic church premises.
11. Premarital inventory
Another critical thing to consider is the set of documents your parish needs if you want to have a Catholic wedding.
Requirements for Catholic marriage include documents like baptism, confirmation or communion records. It may also include proof that you or your partner are part of the parish in whose church you want to get married.
Also Try: 

What Is Wrong With My Marriage Quiz
12. Location selection
Deciding the location is vital for any wedding, especially during catholic marriage preparations.
Choose a location that makes emotional, aesthetic or functional sense for the kind of wedding you want to have. Also, it should be a church where a Catholic wedding ceremony can be performed.
You can choose to have the wedding at your own Catholic parish or pick another church where a Catholic priest can perform a ceremony as per Catholic rules of marriage.
13. Marriage, not just wedding
A big part of Catholic marriage preparation is understanding that you are not just working towards a beautiful wedding ceremony. You are also working towards building your life together with each other.
Each aspect of requirements for a Catholic marriage is meant to make the couple focus on the real meaning of marriage: a long-term and loving commitment between two people.
Also Try: 

What kind of wedding should I have quiz
14. Read up about Catholic marriages
Read. Research. Learn.
To can gain more insight and understanding about Catholic wedding and marriages expectations by trying to read and research details that will guide you.
You can ask your priest to provide you with reading material to address specific concerns that you and your partner might have.
Watch this video for some essential advice about Catholic marriages:

15. Consult the Catholic couples around
A big help in any situation, including marriage preparation, is seeking the help of people who have gone through similar things.
In preparing for a Catholic marriage, you can consult couples who have had Catholic weddings and ask for tips. They can give you a realistic picture of Catholic marriage and what you must be mindful of.
Also Try: 

Are You and Your Partner A Christian Couple

?
Conclusion
Catholic weddings and marriages have specific rules that make them unique and beautiful in their own way.
Follow the list mentioned here to learn about the things that you need to consider in your preparation for a Catholic marriage. You can seek the guidance of your Catholic loved ones or the priest to help guide you through these steps.
Catholic weddings are traditional and beautiful, especially when you carefully follow the rules that your chosen church and priest have laid out for you and your guests.
Share this article on
Want to have a happier, healthier marriage?
If you feel disconnected or frustrated about the state of your marriage but want to avoid separation and/or divorce, the marriage.com course meant for married couples is an excellent resource to help you overcome the most challenging aspects of being married.
More On This Topic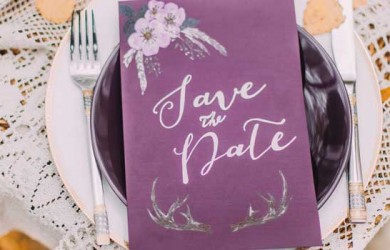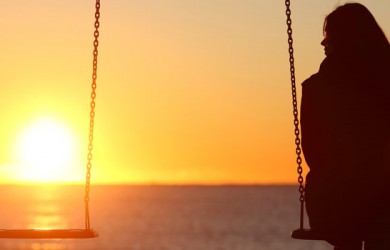 You May Also Like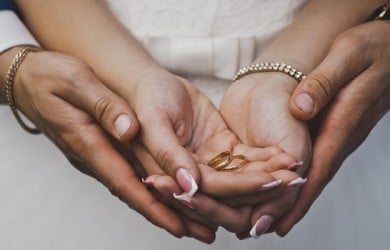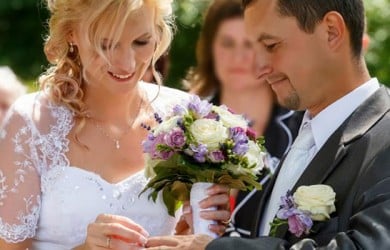 Popular Topics On Getting Married