21 Helpful Pointers for Couples Preparing for Marriage
You wouldn't take an exam without studying beforehand. You wouldn't run a marathon without extensive training before the race. It is the same with marriage: preparing for marriage is critical in smoothing the way for a happy, satisfying and prosperous married life.
There are a lot of things to do before your marriage. Some are fun, some are not so fun, and some are downright boring. Let's look at some of the more important details you should attend to as you try to learn how to prepare for marriage.
Related Reading: 

7 Tips for Marriage Preparation
How to prepare for marriage
A wedding is the end of the story in movies, but your wedding is just the beginning in real life. Life, though, will never be the same after you get married. You can no longer make decisions solely based on what's best for you, and you'll likely have to change some things about the way you live.
Though your wedding dress or the flower arrangements would be essential, there are certain things to discuss before marriage that are far more important.
Having the right experiences before you get married is one of the best ways to position yourself for a long and healthy marriage. If you're getting ready for marriage, now's the time to get your life ready to accommodate someone else's life.
So if you or your partners are eager to understand the things couples should do before marriage include having conversations about various aspects that matter.
21 things to consider when preparing for marriage
Marriage is a long-term commitment that turns sour if the couple does not understand each other and their expectations when preparing for marriage.
By working through specific meaningful discussions and setting common goals, you can give your marriage a brilliant start. To help you through these preparations, here is a list of things you should work on in preparation for marriage:
1. Define marriage
You each may have a different vision of married life, so take time to talk about how you think your combined life should be structured.
Have open conversations about what your idea of marriage is and what your expectations are from your spouse. In these conversations you may discover that you and your partner have very different ideas of marriage.
One of you might think of marriage as two friends living together, and the other might see it as a coming together of two families. It could be a spiritual equation for some, while it could be more legal, emotional or sexual for others.
Related Reading: 

What Is Marriage?
2. Wedding details
Things to prepare for weddings can itself take a toll on relationships. When preparing for marriage, it is important to take time out and iron out the details of what kind of wedding you and your partner want.
The stress and mistakes made on your wedding day should not be allowed to add negativity to the initial days of your marriage.
You should have a pretty good idea of how big or how small you want the wedding to be and who the guest list will include or exclude. Research and look at the venue for the actual ceremony.
Pick out your caterer, clothing, menu, invites, and cake with an amicable attitude. Try to give equal weightage to both of your opinions while being open to compromises in preparing for a wedding.
3. Explore psychological health
Nobody's perfect, including you and your partner. Whether it's a lifelong struggle with anxiety, a new problem with anger, a tendency to get depressed, or poor conflict management skills, you may have some psychological baggage that troubles you.
You don't have to "fix" these issues to get married. You just have to know about them when preparing for marriage. Once you have a keen understanding of your psychological liabilities, you'll be better equipped to discuss them with your partner and discuss ways to manage them.
For instance, if you're prone to anxiety, your partner needs to know that leaving the house during a fight could ignite your anxiety, thereby making the fight much worse. They can be more mindful of things that might trigger things for you.
4. Managing time
Tending to another person's needs often means having a little less time for yourself. Getting good at time management is vital for a healthy marriage. Take stock of how you spend your time, and then cut out time-wasters such as shows you dislike and endless socializing.
Find ways to incorporate quality time with your spouse into each day. Don't leave your fiancé out of these discussions; remember, they'll have to master time management, too, so it's wise to tackle these issues jointly.
A happy and healthy marriage is contingent upon how a couple manages their time and what portion of their time they can spend with each other.
Related Reading: 

7 Keys to a Healthy Marriage
5. Living together beforehand
One of the biggest advantages of moving in together before tying the knot is that it'll tangibly help you when preparing for marriage. Cohabiting will shed light on your partner's habits and how they manage their home.
Living together gives you a chance to get to know each other on a much deeper level. You'll spend more time with each other and find out what your loved one is like "behind the scenes."
It is the best shot at preparing yourself for marriage.
Cohabiting is what can make or break a relationship.
Cohabiting can be one of the significant relationship steps before marriage. If you both live happily together before marriage, this might reassure you that your relationship can go the distance. And if it doesn't work out, it's much easier to separate and move out of the home before marriage.
6. Money matters
Share your short-term goals and your savings and expenses with them when preparing for marriage. Following this little advice before marriage is essential because it helps you better manage expectations and your joint finances.
As uncomfortable as some of us are with discussing finances, you need to be clear on how you view money with each other. Will you open shared bank accounts and mix funds? Are you a saver or a spender? Think about your spending and saving styles.
Finances are an area that can be a minefield since money can be the source of many marital arguments. Make sure you both have a clear idea of your own individual assets before marriage. It may not sound romantic but learn about married life's often favorable tax implications.
7. Communication styles
Every relationship goes through various arguments and fights, but only communication and compromise make things better. Therefore, it is important to communicate with another person to eliminate any kind of misunderstanding.
Communication helps in reducing the number of fights between a couple and enables them to understand each other in every situation, no matter what they go through. Therefore, before getting married, make sure you establish healthy communication between yourself and your partner.
Some very successful marriages are between people with very different opinions and ideas. But what makes these marriages work so well is communication. In other words, you don't have to think exactly like each other (how boring!) but respectful communication is key.
If you feel uneasy about your communication styles, you may need to work with a counselor to learn strategies to improve this area while preparing for marriage.
Related Reading: 

Communication Styles and Maintenance in Relationships
8. Disagreement management
It's good to know how your spouse-to-be would confront sensitive issues in the marriage.
Even if you can't imagine any conflicts right now, these will inevitably occur. Work on coming up with different scenarios, such as "What would you do if I became depressed and were unable to work?" or "If you suspected me of having an affair, how would we talk about that?"
Talking about these issues does not mean they will happen; it just gives you an idea of your partner's approach to navigating potentially important life issues. The more you know before marriage, the better you will be prepared for whatever comes your way later.
9. Religion
Religion is a very sensitive matter, and it certainly qualifies to be one of the crucial things to discuss before marriage. It is one of the crucial things you should know before getting married.
If you follow a particular religion or have a specific belief system, how important is it for you that your partner should follow it or respect it? If they have an altogether contrasting faith or are agnostic, how well does that go with you?
All these are things to think about before getting married. The issues might seem ridiculous at the moment, but later on, they can escalate to abnormal levels before you even realize it.
Religion can become the cause of many fights. But you don't want a religious issue to be the source of conflict in your upcoming marriage.
10. The role of sex
How much sex is "ideal" for a couple? What would you do if your libidos were not equal? What would you do if one of you became unable to have sex through impotence, frigidity, or illness?
Again, it is vital to learn how your partner feels about these areas before you are married. Sex is an integral part of most marriages and therefore, you should clarify your sexual expectations and needs when getting ready for marriage.
Research has shown that relationship satisfaction and sexual satisfaction are intimately connected for couples in long-term relationships. By having healthy discussions and openness, you can maintain a satisfying sex life that helps your marriage overall.
Related Reading: 

The Role of Sex in Relationships
11. Children and family planning
It is vital that you and your partner thoroughly discuss the subject of children when preparing for marriage so that neither of you expects something that the other doesn't want.
Starting a family is a huge commitment, both personally and financially, which binds you for life. Studies have shown that your priorities and relationship change drastically when you have a child.
Don't assume that you and your partner want the same thing. So ask questions as these are extremely important for your future happiness.
Topics can include, but aren't limited to: whether or not you want children; if you do, how many children you would like to have; when you would like to try to have children; whether or not adoption or fostering is an option.
12. Location
It's not uncommon for marriages to be strained when one partner wants to move—for a job or even just a change of pace—and the other has no intention of leaving their current location. Before preparing for a wedding, talk about where you would like to live.
Do you want to live in your current county, city, or state? Are you open to the possibility of moving somewhere completely different? Do you want to put down "roots," or would you hate to stay in one place for too long?
Again, you may disagree entirely, but it's essential to know expectations ahead of time, especially when it comes to things like deciding where to live. This is one of the essential things couples should do before marriage.
13. Discuss in-laws
It is important to meet your future family to understand their customs and traditions. Also, you get to know what they actually want or expect from you.
You are not just going to live with your partner, but also, you are going to be around their family; therefore, make sure you get to know them and realize if you can deal with them or not.
Learning how to be a good wife or husband involves asking these tough questions.
How close do you think your relationship will be with them? In-law jokes have been around since the start of time, so you won't be the first person who has felt a bit uneasy about these new relatives, but life is a whole lot easier if you cultivate respect for them from the start.
14. No compromise lists
Before starting any relationship, you must share the things you can never compromise on, such as your career or other priorities. You cannot live without certain things, and your partner should respect that.
Before getting married, make sure you talk about your priorities and things you don't like. Similarly, you should respect your partner's priorities too. These little things help you grow stronger day by day and you get to understand and love each other the way they are.
Talk it out and see what each person wants from their life and what are their personal boundaries.
Related Reading: 

20 Steps to Becoming a Supportive Partner
Watch this video to learn the benefits of establishing personal boundaries in your relationships:

15.
15. Meet your partner's friends
Meeting friends of your future partner can help you make your decision. Friends and gatherings usually reflect the personality of a person. You can know what kind of a person your partner is only by meeting their friends.
If their friends are pretty responsible with their jobs and everything, you can quickly identify that your partner is also responsible. But if you find their friends to be free and open-minded, maybe it gives you hints why you might not like to marry this person.
Meeting each other's friends is an excellent step before getting married so that you get to know the friends and the personality of your spouse as well.
16. Division of household chores
The two of you need to be clear about managing the house and dividing your responsibilities when preparing for marriage.
One of the spouses should not completely ignore the household chores just because they claim to be not good at it or don't consider it their job.
Also, not all responsibilities should be pushed down on just one partner. There needs to be a proper division of work when doing regular house chores.
17. Career decisions
Of course, you are not a prophet or a psychic to predict the future. Your career choices can change with time. But, you need to know the basic career preferences of your spouse ahead of time.
One of you may love to travel the world and switch jobs frequently. While the other might prefer settling down in one place because of the nature of their career.
If you miss out on these things to know about each other before marriage, it might lead to significant conflicts in the future.
18. Monogamy or Polygamy
It might be an awkward conversation to discuss whether you both prefer to be in a monogamous relationship or a polyamorous one. Not only will it establish boundaries within the relationship, but it will also define your relationship with people outside the marriage.
Are you willing to stick to just one person all your life? Are you cut out for monogamy?
You need to discover something about yourself before discussing things with your partner.
If you or your partner tend to have multiple relationships, you must talk about it openly. There is no rule that monogamy is the standard way of living.
Polyamorous relationships exist, and they can be successful if both partners are willing for it.
Related Reading: 

6 Types of Boundaries in Relationships & How to Maintain Them
19. Shop together
Shopping together helps in various things such as getting to know what the other person likes and what doesn't appeal to them or the amount of money the person spends on shopping for themselves.
Before getting married, make sure you guys go shopping together and understand each other's likes and dislikes. It will help you understand them better and their choices.
20. Know yourself
Your mind is a complex place that will be ever-shifting for the rest of your life. You need to have a basic idea of who you are before you get married.
It's easy to point the finger at someone else when something goes wrong. In reality, you're at least half to blame for the challenges you face. Acknowledging this now can help you avoid unhelpfully blaming your partner when you get into fights.
Spend some time thinking about what you're like to live with. Knowing your problematic tendencies gives you a chance to work on them before you tie the knot. It also ensures that you won't be defensive when your partner notices these issues.
21. Consider premarital counseling
Would you just start driving a car without taking driver's education? No way; that would probably not be wise for you nor anybody on the road. The same is true for marriage.
Don't wait until your relationship encounters problems to seek counseling. Do it before you are married.
Counseling sessions will teach you vital communication skills and provide you with scenarios to stimulate conversation and exchange. You'll learn a lot about your future spouse during these sessions. Moreover, the counselor can teach you expert skills that you can use when you sense you are going through a rocky patch.
Premarital counseling can provide you with growth, self-discovery and development, and a sense of mutual purpose as you begin your shared life together. Think of it as a crucial investment in your future.
Related Reading: 

When to Start Premarital Counseling
Conclusion
Take the time to prepare for your new life, and it will really pay off in terms of trouble down the road. There are so many considerations for your new life as a married couple.
By taking note of the various pointers mentioned in this piece, you can set a foundation for your marriage that will help it flourish in various aspects of life. Instead of blindly basking in the warmth of your love, try having these difficult conversations that will make your marriage more beautiful over time.
Share this article on
Planning to get married?
Just engaged or contemplating marriage? Discover how to transition smoothly into the next phase of your relationship with Marriage.com's Pre-Marriage Course. Begin your incredible journey with this guide designed by experts and lay a strong foundation for your path of togetherness - forever!
Learn More On This Topic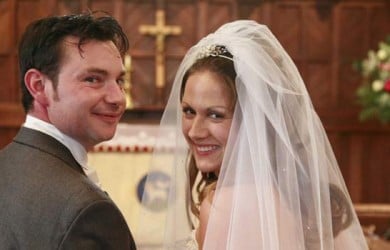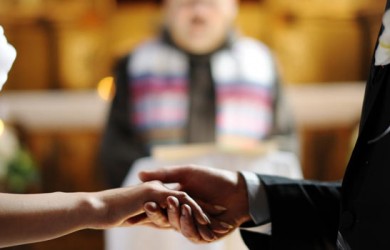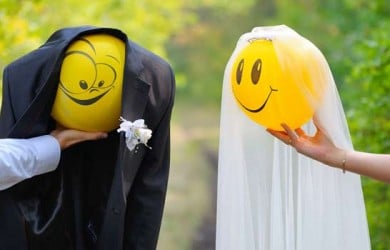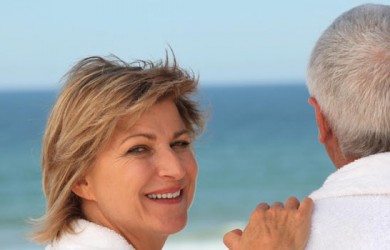 You May Also Like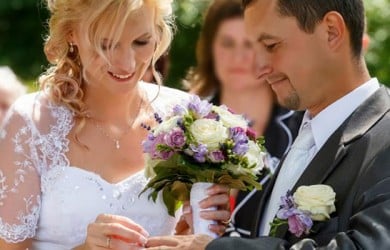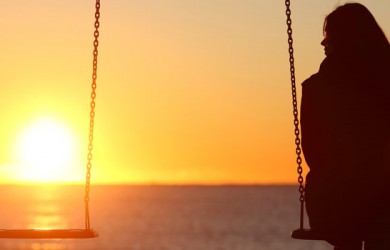 Popular Topics On Getting Married