20 Important Things to Consider Before Getting Married
They say marriage is a covenant, and keeping that covenant requires two committed people.
It doesn't matter the grand wedding you had, the gifts you received, or the kinds of guests that attended your wedding.
It takes more than just a celebration to sustain a marriage union, and there are things to consider before getting married. Before you get married, you must understand the commitment that you are making to your partner.
Some relationships lead to marriage. But before venturing into what you will eventually enjoy (or endure) throughout your life, some vital elements of a marriage must be considered.
So if you are indeed concerned about what to expect after getting married, this article outlines things to consider before getting married.
20 things to consider before getting married
When you decide to get married and think you have found the one you want to spend the rest of your life with, the decision to get married should not be difficult. However, when you look at marriages with an approach of practicality and rationality, you may realize that sharing your life with someone else can mean a lot of changes that need to be discussed before you decide to make your union official and legal.
Related reading: 

How to Know You Have Found the Right Person to Marry
1. Love
It is crystal clear that love is one of the vital elements needed in any form of a relationship. This applies to marriage too. Analyzing your feelings and being sure about them are the first few things to do before marriage.
Without you loving your spouse or your spouse loving you (for who you are), the marriage is not likely to last, unfortunately.
Before you say "I do," be sure that you genuinely love your partner, and they love you for who you are.
Related Reading: 

Things All Women Must Do Before Saying 'I Do

'
2. Commitment
While love can be fleeting, commitment is a promise to keep loving each other. Commitment is all about staying by your partner's side, no matter the circumstances. It means going through "thick and thin" with your partner.
If you are not committed physically, mentally, and spiritually to your partner, you might want to reconsider your decision to tie the knot. Whether or not two people are committed to each other tops the list of things couples should talk about before marriage.
Related Reading: 

Questions to Ask Your Partner Before Marriage
3. Trust
Trust is one of the most important elements of a successful marriage. Trust is the most crucial determinant of the health and longevity of a marriage.
If couples can do what they say and say what they do, they create an atmosphere of trust and reliability in knowing their words and actions mean something to their significant other.
Related Reading: 

Key Characteristics to Build Trust in Your Relationship
4. Effective communication
How to know each other before marriage?
By now, you should know that effective communication is one of the crucial elements of marriage. A gap in the communication structure of a marriage can often lead to a failed relationship.
You are in a healthy marriage when you can openly express your deep feelings and avoid burying hurt or anger. There are various things to know about each other before marriage, and communication is a great tool.
No partner in a relationship should feel shy or timid about communicating their feelings at any point. Neither of you should have second thoughts about sharing your needs, desires, pain points, and thoughts.
Talking about effective communication is one of the important things to do before getting married.
Related Reading: 

10 Effective Communication Skills in Relationships for Healthy Marriages
5. Patience and forgiveness
Nobody is perfect. Arguments, fights, and disagreements can be common among couples.
If you communicate effectively with your partner, you will be able to see things from your partner's perspective.
Patience and forgiveness will always remain the essential elements of a marriage. You need to consider if you and your partner have these two virtues for each other, as well as for your own selves.
One needs to be patient and forgiving even with their own self to sustain a lasting relationship with their spouse.
Related Reading: 

How to Practice Forgiveness in a Relationship
6. Intimacy
One of the important elements of marriage is the intimacy that lays the foundation for any marriage or romantic relationship.
Intimacy is not just physical. Being intimate also has an emotional aspect. So, what to know before marriage? What are the things to learn before marriage to understand your partner better and establish intimacy?
Talk openly with your partner. For things to talk about before marriage, you can discuss your needs and desires as the first step to establishing intimacy.
Related Reading: 

4 Tips to Build Intimacy in a Marriage
7. Selflessness
Selfishness in a relationship is like a wrecking ball that shakes the foundation of a marriage.
Most marriages break down due to badly managed marriage finances, lack of commitment, instances of infidelity, or incompatibility, but selfishness in relationships can lead to resentment, pushing the relationship to the verge of extinction.
Selfish people are dedicated only to themselves; they show little patience and never learn how to be successful spouses.
Wondering what to know before getting married? Make sure your spouse is not selfish and can put your needs on priority with theirs.
Related Reading: 

20 Signs You Are Being Selfish in a Relationship
8. Respect
Respect is one of the fundamental elements of a good marriage. Before you decide to tie the knot, it is important to consider that you and your partner have mutual respect.
Respect is essential for a healthy marriage as it can help you get through the tough times, times of disagreements and help you look at your partner's perspective in small or big decisions.
To know more about how couples can end up disrespecting each other without even realizing it, watch this video.
9. Friendship is vital
The secret to a long-lasting partnership is friends before you become husband and wife.
Some people might enter a marriage with people they either don't know or aren't comfortable with. These people could just be in love with the idea of being married and not the person they are marrying.
As important as it is to have other qualities in a relationship for a healthy marriage, it is just as important to be each other's best friends as well.
Play games and have fun with each other. Build a boat for treasure with the love of your life in your favorite spin slot. Your favorite games and hobbies will help you bond and begin your journey of friendship.
Related Reading: 

The Role of Friendship in Marriage
10. Financial discussions are a must
It's not new seeing couples divorcing a few months after getting married because they couldn't decide on finances.
Money topics are not easy to discuss, especially when you're just getting to know each other. Moreover, the way you approach financial management in your marriage directly influences your marital quality.
However, don't make the mistake of entering marriage before understanding how you'll share your finances. One of the benefits of getting married is the opportunity to acquire and share assets.
Before you get married, plan how you will share your expenses because you'll eventually live together, and everyone will have to contribute their part.
Decide whether you're both going to work till retirement or whether one of you will venture into business or take care of the growing family. If you plan well, you'll avoid those arguments that may threaten your marriage.
Related reading: 

Tips on How to Have the Money Talk Before Marriage
11. Your intimacy needs must match
Sex is not the most important thing in a relationship or marriage, but it does have its own place. When your intimacy needs are not compatible, it won't be easy for the two of you to enjoy lovemaking.
If you do not believe in pre-marital sex, make sure you speak to your partner about your needs and wants before getting married. Research suggests that by promoting communication, problem-solving, self-disclosure, empathic response skills, and sexual education, one can enhance marital intimacy and strengthen family bonds and stability.
12. Know what your partner feels about kids
While everyone dreams of getting married and growing a family, some people may choose not to have kids.
Your partner can be one of them, and you won't know about it until you bring up the topic.
The conversation concerning kids tops the things couples should do before getting married. This topic can become a grave concern in the future. You must also not get married to your partner, thinking they will eventually change their mind.
Related Reading: 

How to Decide When to Have Children with Your Partner
13. Know how you feel when you're alone with your love
Being all alone with your partner and knowing how you think about it is super important for getting married. Take a trip together, staying at a resort, and spending some time together, especially right before getting married or engaged, can help you get a better idea about each other.
14. Pre-marriage counseling
This is one of the essential pre-marriage tips to consider. But, most of us conveniently tend to overlook it.
Many times couples getting married have a hard time contemplating what to do before getting married or what couples should talk about before marriage. Pre-marriage counseling is the best way to get deeper insights into things before getting married and even legal things to know before getting married.
For many couples, sitting down for counseling or taking classes (yes, it's a thing) helps them be more prepared for marriage and all the challenges that could come after the wedding.
Talking to expert marriage counselors can give you insights on matters like money management and conflict resolution. A reliable and unbiased mediator will make you understand each other's expectations and desires.
15. Better yourself as an individual
Marriage is when two people decide to become one. This means that the two of you have decided to live your life together, share everything in joint ownership, and be each other's better half. And what kind of partnership would it be if one of you can't even manage his or herself well?
Before even thinking about getting married, contemplate your issues, and try to work them out. These are the things to consider before getting married. So, one of the critical pre-marriage tips is to destroy your bad habits. Invest time in taking care of yourself.
16. Learn life skills
You are getting married means that at some point, you will have to move in together with your partner in your place and get by standing on your own feet. That is why learning how to do certain things is very practical.
Marriage is not all about spending all your free time cuddling and watching movies together. It's also about doing chores and running errands. You got to do your part of the work, and you got to do it right.
17. Your partner does not complete you
One of the important things in marriage that you must know is that your partner does not complete you. While you may enjoy their company and love them, you have to be your person before anything else.
If you feel you cannot be with yourself and lack self-love and care, you must add this to the list of things to consider before getting married.
18. Be aware of the expectations
However, a marriage can be very different from a relationship. When you are in a committed relationship, you know what all is expected from you, and your partner is aware of your expectations of them.
Expectations from each other make for important things to know before marriage. How they want you to treat their family, how you want them to treat yours, how much time you expect each other to spend together – are some of the expectations that should be clear before you get married.
Related Reading: 

Managing Expectations in Your Marriage
19. Discuss what different situations mean to you both
What happens if someone cheats in the marriage? How do you decide if one of you thinks the marriage is over?
Having a few tough conversations before getting married can help you make a better and informed decision about if you want to do it and how you can navigate through the tough times if and when they arrive.
20. Do not marry potential
You know your partner is a good person. However, they are not exactly who you wish to spend the rest of your life with. You may love them, but you have certain expectations that they do not meet.
In that case, this is one of the most important things to consider before getting married. It would help if you did not marry the potential they have, but who they are. If you marry who they can potentially be, you do not only set yourself up for disappointment, but you also set unrealistic expectations from them that they may not be able to meet.
The bottom line
Getting married is a lifelong commitment that you cannot enter unprepared. Make sure you understand your partner and everything that is involved before you get married and finally settle.
Talking about important issues and making sure you are on the same page can help you have a healthy and happy marriage.
Share this article on
Want to have a happier, healthier marriage?
If you feel disconnected or frustrated about the state of your marriage but want to avoid separation and/or divorce, the marriage.com course meant for married couples is an excellent resource to help you overcome the most challenging aspects of being married.
Learn More On This Topic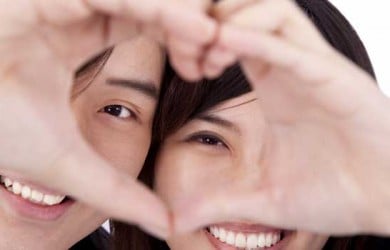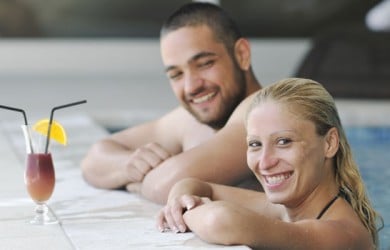 You May Also Like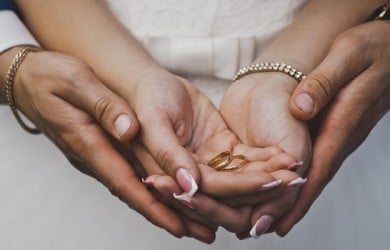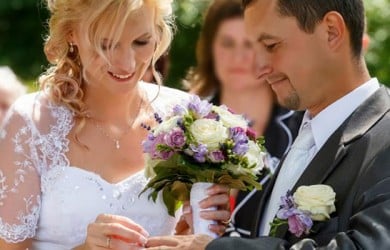 Popular Topics On Getting Married