The Ultimate Marriage Preparation Checklist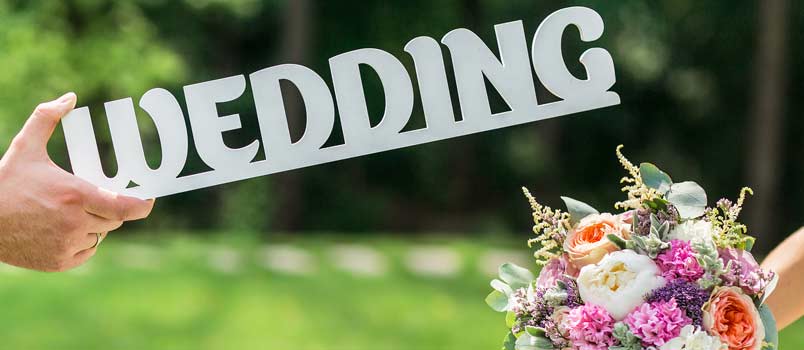 Yay, you're getting married! Now is a very exciting and hectic time filled with dreams and plans for the future. At this very moment, you may be buried in marriage planning checklists. Planning a wedding is challenging. There is so much to do, you want everything perfect and can't wait until the day arrives. Focusing on planning an amazing wedding is definitely a priority but do not forget about your marriage preparation checklist. Marriage planning is what matters and must be done prior to walking down the aisle. To make your life easier, check out the guide to planning a marriage below. The guide includes both a wedding checklist and marriage preparation checklist to help organize your thoughts and get your marriage off to a good start.
Wedding Checklist
1. Make the announcement
The first to hear the news should be family and close friends.
2.
Brainstorm
After making the announcement there is officially a wedding in the works! Sit down with your fiancé to brainstorm. Things to consider include the type of wedding you want, the overall style and of course, the reception!
3. Create a rough timeline
This early on, the chance of being able to determine a specific timeline is slim. Create a rough timeline by deciding on the month you want the wedding to be in, how long the planning process will take and so on. These are just estimates.
4. Talk money
Weddings cost money. No one likes this item on their wedding checklist because it forces you to be realistic but money is a huge factor. Consider all that you want, get an idea of what these things cost, set a budget and stick to it.
5. Set a date
This is another item on the list that will not be exact because the wedding date depends heavily on whether venues are available on that day so have a few dates in mind.
6. Bridesmaids and groomsmen
Make your list, verify that everyone is in and check this off the wedding list! Be sure to explain what the role entails.
7. Guest list
It is best to compile your guest list before selecting a venue so you can choose the best location.
8. Pick a venue
You need both a ceremony and reception venue. At this point, you also need to select an officiant.
9.Vendors
These will include:
Photographer

Videographer

Caterer

Flowers

Decor

Musicians/DJ
10.
Dress and tux
This part will take time but approach both tasks with a level head (especially when looking for a dress).
11.
Invitations
Invitations usually go out six to eight weeks before the set date.
Marriage Preparation Checklist
To avoid getting wrapped up in the wedding instead of the marriage itself (which is most important) be sure to address all items on this list. Make time to sit down with your soon to be spouse and have a series of discussions on the following.
1. Do a self-assessment
Before moving on to other things on your marriage preparation checklist, take a look at yourself. A self-assessment is a great idea for individuals preparing for marriage. During this assessment, examine your personal characteristics and determine how you can improve. Also, enlist the help of your partner to get their input. We all have things we can work on. Maybe you are stubborn, argumentative, tend to have a nervous energy, are a bit rigid or impatient. Whatever it is, start taking steps toward improvement. It will benefit your marriage in the long run.
2. Set life goals
Sit down with your fiancé and discuss what you want to achieve together. This will include goals like getting a higher education, buying a home and having children. Also, discuss career aspirations and where you want to be in 5 years. This talk is just as much about what each other's goals are as it is about whether you and your partner are on the same page.
3. Religion/spirituality
Very few reach the point of getting engaged without knowing where their partner stands both religiously and spiritually. Although true, you must have a conversation about how religion and spirituality will play a role in the marriage.
4. Family involvement
Marriage goes beyond you and your spouse. Both parties must get along with and accept each other's families as well. Otherwise, there will always be drama and tension that you can cut with a knife, especially on holidays. If you haven't done so already, get well acquainted with his/her family and make the effort to develop good relationships. Who couldn't benefit from having more people to love and be loved by?
5. Social lives
In addition to family involvement, ensure that you have good relationships with your fiancé's close friends. They will probably be over for dinner, come over to hang out and so on. The best way to do this is work on building good relationships with each and every one of them. Invite the friends out to lunch or for coffee, chat and find commonalities to build genuine friendships.
Want to have a happier, healthier marriage?
If you feel disconnected or frustrated about the state of your marriage but want to avoid separation and/or divorce, the marriage.com course meant for married couples is an excellent resource to help you overcome the most challenging aspects of being married.