Helpful Tips to Having a Happy Second Marriage with Children
Everyone knows the story, people get married, have kids, things fall apart, and then break up. The question is, what happens to the kids?
If the kids are too young to venture out in the world on their own, more often than not, though there are cases where they stay with other relatives, they live with one parent, and the other gets visitation rights.
Each member of the dysfunctional family tries to get by on their own and continue with their lives. It's hard, but they try their best.
Then one day, the parent where the kid lives decide to marry again. One or both of the newlyweds can have kids in their previous marriage. It's a second chance for happiness, or is it?
Here are some tips for a happy second marriage with children.
Talk to your spouse
It is the obvious first step. The biological parent will know best how the child will react to having a stepparent. It's always a case-to-case basis. Some children will be more than willing, desperate even, to accept a new parent in their lives.
Some will be indifferent to it, and there are some who will hate it.
We will only be discussing issues relating to children who can't accept the new family structure. A happy second marriage is not possible if there are conflicts between kids and their new parent. It's something that may resolve itself over time, but giving it a little push along the way won't hurt.
Talk to your spouse, discuss and anticipate how the child would react to having a new family and what both parents can say to them moving forward.
Talk to everyone
After the newlywed discussed it among themselves, it's time to hear it from the child and talk about it. If the kid doesn't have trust issues, they will be pretty honest, possibly hurtful in their words.
Be an adult and take it. It's a good thing, the sharper the words, the more honest it is. The truth is more important than tact at this point.
So start with setting up the right mood. Keep all electronics (including yours) away, turn off the TV, and other distractions. No food, just water or juice. If you can, do it somewhere neutral, like in the dining table. If it's somewhere the child feels safe, like in their room, they will subconsciously feel they can kick you out to end the discussion. It will just start something nasty.
The opposite is also true if they feel trapped and cornered.
Don't ask leading questions like, Do you know why you're here, or something stupid like, you know I just got married do you understand what that means? It insults their intelligence and wastes everyone's time.
Go straight to the point.
The biological parent opens up the discussion and informs both parties the situation. Both of us are now married, you are now stepparent and child, you have to live together, if you screw with each other it's going to fuck up everything.
Something along those lines. But, the kids have the right to use sharp words, but adults will have to do it with a lot more finesse than how I just described.
Points all parties need to understand –
The stepparent won't try to replace your real one

The stepparent will care for the child as if it were their own

The stepparent will do it because that's what the biological parent wants

The child will give the stepparent a chance

They will all get along because they all love the real parent
Things you should never say –
Compare the other parent with the stepparent

Stepparent will never leave (who knows?)

Backstab the other parent

The child doesn't have a choice (They don't, but don't say it)
Steer the conversation towards consideration for the biological parent. It has to end with because both parties love the biological parent. They will do their best to get along with each other.
The foundation to your happy second marriage with children should be love, not laws. It doesn't have to start perfectly right away, but as long as you don't want to slit each other's throats, it's a good start.
No special carrot or stick
Don't overcompensate to try to please the child. Just be yourself, but leave all the disciplining chores to the biological parent.
Until the time comes when you're accepted as part of the household, only the biological parent can dish out punishments for wrong deeds. Do not contradict the biological parent, regardless of what they do. Some things may seem too cruel or lenient to you, but you haven't earned a right to an opinion yet. It will come, just be patient.
Punishing a child that doesn't accept you as their (step)parent, it will only work against you. It's for the good of the child, true, but not the family as a whole. It will just create animosity between you and the child and possible friction with your new partner.
Spend a lot of time together
It's going to be Honeymoon season part 2 with kids. It's great if the couple can find a way to spend time together alone. But the newlywed season will be with the entire family. Whatever you do, do not send the kids away at the start of the marriage so you can be with your new spouse.
Unless your kids hate their biological parents, they will hate the new stepparent if they are sent away for a while. Children get jealous too.
So start new family traditions, create situations where everyone can bond (food usually works). Everyone is just going to have to sacrifice and spend a lot of time together. It's going to be expensive, but that's what money is for.
Go to places the child would like, it's going to be like chaperone dating, with the biological parent as the third wheel.
There is no secret to having a happy second marriage with children. The formula is the same as the first marriage.
The family members have to love and get along well with each other. In the case of marrying into a blended family, there's just an additional step of fostering a family environment first.
Share this article on
Want to have a happier, healthier marriage?
If you feel disconnected or frustrated about the state of your marriage but want to avoid separation and/or divorce, the marriage.com course meant for married couples is an excellent resource to help you overcome the most challenging aspects of being married.
More On This Topic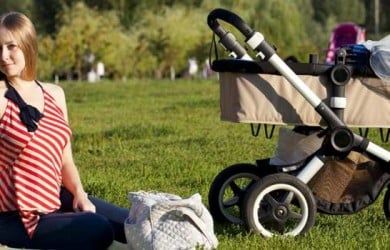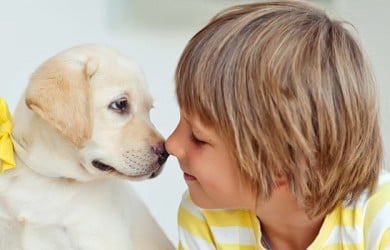 You May Also Like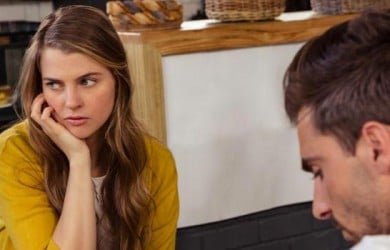 Popular Topics On Married Life