Pre-Marriage Counseling Questions to Answer Before Saying I Do
Counseling before marriage presents an opportunity for couples to address potential conflict areas in their relationship. It enables couples to prevent petty issues from becoming a crisis and also helps them recognize their expectations from each other in the marriage.
Premarital counseling is usually provided by a licensed therapist, or in some cases, even religious institutes offer premarital counseling.
While answering your questions before marriage, a pre-marriage counselor may help you reach an agreement over problematic issues and establish open and honest communication with each other.
Pre-marriage counseling is becoming more common, which may be in part due to the high divorce rates that have plagued us in recent years. Most relationship therapists begin with a list of pre-marriage counseling questions.
There's no guarantee that such a premarital counseling questionnaire can help you perfect your marriage, but it sure can help you to build a strong marriage with good compatibility.
Recommended – Pre Marriage Course
This is because your answers give the therapist more insight into you as individuals and as a couple. Plus, they open up communication about issues that will be a part of married life.
Pre-marriage counseling questions categories
Emotions
This category of premarital counseling questions is where the couple examine the emotional strength of their relationship and how compatible they are on an emotional level. Marriages with strong emotional compatibility thrive as the spouses comprehend each other's emotional needs.
Communication
Pre-marriage questions about communication help a couple realize how they would reciprocate to their partner's exchange of emotion, desires, and beliefs. Furthermore, answering these premarital questions aids them in resolving any past, present or future conflicts.
Career
Many people compromise their career aspirations for the sake of their marriage. However, it impedes their personal and professional growth. Couples who fail to understand how demanding their career can be, often find themselves fighting and arguing with each other later on.
Answering pre-marriage counseling questions about their career aspirations allows them to set some expectations and create a balance with their partner's inputs.
Finance
Before getting married, couples should handle the aspect of financial planning and discuss each other's financial habits and expectations.
Financial planning before marriage might help you save some time and money and asking each other money-related questions to answer before marriage will help you and your partner prepare for any unexpected crisis.
Household
As insignificant as it may sound, but answering marriage counseling questions before marriage about the allocation of household chores and duties can help you manage the stress level in your marriage.
Set expectations and manage the household chores efficiently so that these are shared and properly executed.
For this, you may:
Divide the chores between the two of you

Take turns doing different tasks on a weekly or daily basis
Take a look at what marriage expert Mary Kay Cocharo has to say about the importance of both pre and post-marriage counseling sessions:
Sex and intimacy
From understanding what intimacy is in a marriage to knowing about your partner's sexual desires, questions about sex and intimacy can help you familiarize yourself with your partner on an emotional and physical level.
If you are going for a pre-wedding preparation before your church wedding, then asking pre-cana questions in your sessions on this topic is necessary as well to improve intimacy and sex in your marriage.
Family and friends
Answering marriage counseling questions before marriage about how each of you would manage your time between your spouse and your respective family and friends can help you set certain expectations and avoid uncomfortable conversations in the future.
Children
Pre-marriage counseling questions on family planning can help you weigh in the issues that might serve as an obstacle to childbearing. Analyzing your values and motives of either having or not having kids can prepare you and your spouse for future challenges.
Religion
Counseling questions centered around one's religion can aid couples in understanding the extent of their religious compatibility. For example, Christian premarital counseling questions or Jewish pre-marriage counseling questions would also be helpful for Christian and Jewish couples to differentiate between faith and religion.
It can also guide them on how to respect their partners' choices and express their spirituality.
Going over these questions with your soon-to-be spouse can help you both gain valuable insight into how you feel about important issues and how each of you will handle them.
Pre-Marriage Counseling Questions
The following are a sampling of important pre-marriage counseling questions worth answering together.
1. Emotions
Why are we

getting married

?

Do you think marriage will change us? If yes, how?

Where do you think we will be in 25 years?

Do you have any pet-peeves?

How would you describe yourself

What do we want out of our lives
2. Communication and conflict
How will we make decisions?

Do we face difficult topics or avoid them?

Do we handle conflict well?

Can we talk openly about everything?

How would we help each other improve?

What are the things we disagree about?
3. Career
What are our career goals? What will we do to reach them?

What will our schedules be like? How might they impact our time together?
4. Finances
How is our financial situation, i.e.; all debt, savings, investments?

How will we manage our finances?

How will we divide the household bills?

Will we have joint or separate accounts?

What will our budget be for fun stuff, savings, etc.?

What are our spending habits like?

Are you a spender or a saver?
What is your credit score?

What amount is acceptable to be spent on non-essentials each month?

Who will pay the bills in the relationship and who will plan the budget?

What do you want to be a major expenditure in the next 1-5 years?

Will the two of us work after marriage?

When should we plan to have kids and start saving for it?

What should be our retirement goals?

How do we plan to set up an emergency fund?
Related- Best Marriage Preparation Advice for Couples Before Getting Married
5. Household
Where will you and your fiance live?

Who will be responsible for what chores?

What chores do we enjoy/hate doing?

Who will be doing the cooking?
6. Sex and intimacy
Why are we attracted to each other?

Are we happy with our

sex life

, or do we want more?

How can we make our sex life better?

Are we comfortable talking about our sexual desires and needs?

Are we satisfied with the amount of romance and affection? What do we want more of?
7. Family and friends
How often will we see our families?

How will we divide the holidays?

How often will we see our friends, separately and as a couple?
8. Children
Do we want to have children?

When do we want to have children?

How many children do we want?

What will we do if we cannot have children? Is

adoption

an option?

Which one of us will stay home with the children?
9. Religion
What are our religious beliefs and how will we include them in our lives?

How will we maintain/combine our different religious beliefs and traditions?

Will we raise our children with religious beliefs and traditions? If so, which of our beliefs are different?
These are just some of the questions that couples are asked when they attend pre-marriage counseling. Talking about these issues before marriage can help you both feel better prepared for marriage and the responsibilities and issues that come with it.
Answering these questions together lets you learn more about each other to help avoid any surprises that could later lead to serious conflict in your marriage.
Share this article on
Planning to get married?
Just engaged or contemplating marriage? Discover how to transition smoothly into the next phase of your relationship with Marriage.com's Pre-Marriage Course. Begin your incredible journey with this guide designed by experts and lay a strong foundation for your path of togetherness - forever!
More On This Topic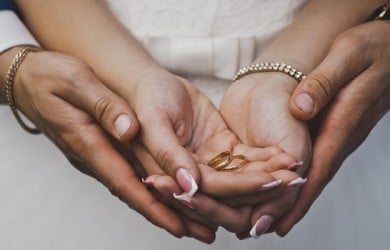 You May Also Like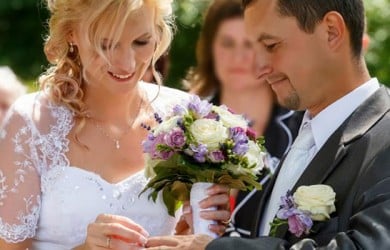 Popular Topics On Getting Married