7 Ways to Maintain Love in Married Life
The relationship between married partners is one of the most important bonds any person can have, so it's no surprise that couples are constantly on the lookout for ways to ensure the success of their marriage.
Marriage is not doomed to become monotonous and boring, as other couples may suggest, but that doesn't mean that committed partners don't have to schedule regular relationship maintenance. Love in marriage is the number one quality needed for success. As long as there is love in married life, a couple will always have the strength to face whatever challenges life throws their way.
Here are 7 ways you can maintain the love for a stronger, healthier relationship
1. Don't stop doing the little things
When it comes to love in married life, don't stop doing the little things. Holding hand when you're walking down the street together, helping your spouse with chores around the house or filling up the car if you know your partner has to drive somewhere are all kind and sweet ways to show your spouse you're thinking of them.
Manners are also one of the kindest, simplest gestures you can make in your marriage that garner huge results. Say thank you when your partner brings you a glass of wine or makes your coffee in the morning and say please when asking for something. These little gestures of appreciation will make your partner feel good about themselves.
2. Practice romance
One way to keep love in marriage is to practice being romantic together.
Having fun together playing games and watching movies is always a great way to spend the evening, but it's important to plan for romantic evenings as well. Make love, have a bubble bath together, sit by your roaring fireplace with wine and talk.
Studies show that there is a strong connection between romantic love and looking into each other's eyes, so why not kick up the romance in your marriage is to spend some time gazing into each other's eyes.
3. Go on a second honeymoon
A honeymoon isn't something you're only allowed to do after you get married. For those thinking: Isn't a second honeymoon basically just going on a vacation together? The answer is no. You can relive your honeymoon by going to the same location or you can plan a new destination. But, the point of a second honeymoon isn't simply to go away together. It's to plan a trip, not with sightseeing and tourist hats on, but with romance and quality time in mind.
A second honeymoon is an excellent opportunity to express your love for one another, to de-stress from your daily lives, have sex every day, and reminisce about your marriage and how much you've grown together since your first honeymoon.
4. Schedule a regular date night
Whether your schedules can allow for one, two, or four times a month, planning a regular date night can do wonders for keeping the love in married life. A date night is a great opportunity for you and your spouse to plan something fun and romantic to do together. You can take turns planning the evening, whether you enjoy curling up at home and spending the evening talking and cuddling or going out for a romantic dinner or to a carnival. The world is your oyster!
The most important part of date night is that you are spending quality time together talking, sharing, laughing, and enjoying each other. Date night is also an excellent chance to reconnect on an intimate level, holding hands, walking arm in arm, kissing, and of course, taking things into the bedroom.
5. Unplug from technology
One way to maintain love in married life is to unplug from technology. One study found that even the mere presence of a cell phone can be mentally distracting and have a negative influence on social interactions. This means that just having your cell phone in the same room while you are trying to talk to your spouse can be damaging to your alone-time.
There are plenty of reasons to temporarily unplug from technology, such as studies suggesting light-emitting devices can affect your quality of sleep, increase the risk of mental health issues, and inhibits the formation of short-term memory. Instead of obsessing over Insta-likes, chatting with 10 friends at once, and checking emails while you're with your partner, try unplugging for the evening (or at least 30-minutes if you really can't stand being separated from your device!)
6. Renew your vows
Renewing your vows is a great way to celebrate your marriage and tell the world (or just each other) that you would do it all over again. There are many different options for vow renewals. You can renew your vows and host a large reception for your friends and family. This is a great choice since you won't have the same stress you had the first time around. You will be able to enjoy yourselves more since this time you know exactly what to expect and you are closer to each other's friends and families.
You can also opt for a personal, private vow renewal. Do something special like exchanging vows on a cruise, in a hot air balloon, or at sunset on the beach together. Use milestone anniversaries as an opportunity to renew your love for one another. The first time was a magical day, but the second time around may just be more enjoyable for you and your partner.
7. Celebrate your triumphs
If you want to learn how to enjoy married life, start celebrating more! Happy couples love to celebrate together, whether it's their latest milestone anniversary, a career advancement or their little one just got a role in the school play. By celebrating together, you are expressing gratitude and pride for your spouse, which in turn makes them feel special and acknowledged. Celebrating together as a couple or a family also boosts morale and creates a positive team spirit.
There is nothing like having an abundance of love in married life. Keep the home fires burning by practising thoughtfulness, showing appreciation, regularly spending time alone with your spouse, and being intimate together. By doing these things, you'll keep the love alive in your relationship.
Share this article on
Want to have a happier, healthier marriage?
If you feel disconnected or frustrated about the state of your marriage but want to avoid separation and/or divorce, the marriage.com course meant for married couples is an excellent resource to help you overcome the most challenging aspects of being married.
More On This Topic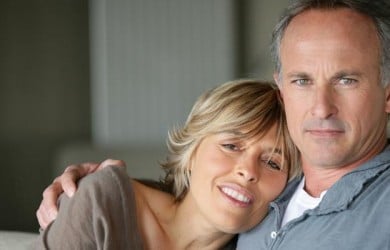 You May Also Like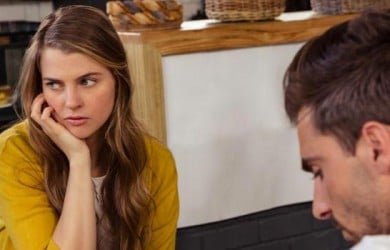 Popular Topics On Married Life