Top 10 Pre-Wedding Diet Tips for Bride and Groom
You're engaged and on your way to preparing for your big day. Great! Being engaged is a delightful feeling as that is the time when your relationship transforms. There are hundreds of things to be done from your engagement until the wedding day; sometimes, it can be very exhausting.
You need to feel fit and energized and look your best! Even as everyone starts advising you on how to look good on D-day, a few helpful pre-wedding diet tips are something that you should start following right this instant.
Why?
Well, the right pre-wedding diet will not only help you look good but feel great too. And that's what you need before you get on the roller-coaster ride of wedding preparations and the journey of marriage.
Want to make your skin glow, have a luscious mane of hair, and lose weight too? Then follow these pre-wedding diet tips for the bride and groom to learn how to lose weight fast while enjoying this phase.
Top 10 pre-wedding diet tips for bride and groom
What are some important pre-wedding diet tips to keep in mind for the bride and groom to ensure they look fit and healthy on the day of the wedding? Read on to know more.
1. Don't just eat; eat right
One of the foremost pre-wedding diet tips is watching what you eat. You don't want to become undernourished and faint on your wedding day, do you? So go on that low-carb diet by all means but don't skip on too many things, or you will only end up craving more.
What is the best diet plan for glowing skin and weight loss?
If you want to lose weight for the wedding, make sure to eat small healthy meals throughout the day rather than skipping meals and eating irregularly. Cut down on fast foods and fattening food items like sweets as they are high on calories and prevent you from getting in shape.
Many people go on a weight loss diet before the wedding and think that it only means eating less but what helps is eating out less. You can easily satiate your cravings by having healthy alternatives.
Eating healthy also means that you will be in a better place to handle all those pre-wedding jitters.
2. Include lots of fruits and whole grains
"What to eat before marriage for men?"
The diet before marriage for a groom should include lots of fruits and vegetables as they are a powerhouse for vitamins and nutrients. You can even opt for brown rice, whole grains, and salads in your wedding diet. These are the best foods for men before marriage.
What is an ideal diet plan before marriage for males?
So a pre-wedding diet for the groom can consist of snacking bags filled with veggies to munch on, grilled stuff like chicken breasts, hard-boiled eggs, and fruit. The same things can be a part of a bridal diet plan for weight loss.
3. Have the right diet goals
What to eat in a day for weight loss?
One of the essential pre-wedding diet tips is to be very realistic about your diet goals. Just the way, it is important for you to have realistic relationship goals. This way, you will be able to be in great shape and great mood for the wedding and even for an exciting pre-wedding photoshoot.
4. Watch the booze
What is the best glowing skin diet plan? Avoid alcohol as it dehydrates the body and makes your skin look dull.
Pre-wedding parties, dinner rehearsals, food tastings – all of this means that you may be downing a couple more glasses than usual regarding alcohol. So start keeping a check on your intake a few months/weeks beforehand.
What are the ways in which alcohol affects your weight? Watch this video to know more.
5. Give cooking a try
Another important tip is to start trying out your hand at cooking. This way, you can see what goes into your food. What's more, you can try out a few healthy recipes to woo your beloved.
7. Exercise every day
The best way to get in shape is to exercise regularly. You can start by walking, jogging, lifting weights, cycling, or joining an aerobics class. Swimming or attending a Zumba class is also a fun way of achieving your fitness goals, ladies.
For men, exercising regularly helps to shed calories easily. In addition, you can even work with a trainer for some weight training to tone and muscle up. Keep this routine even after your wedding; it will keep you energized & stress-free.
8. Drink lots of water
The best diet plan for bride before marriage should include adequate water.
Make sure to drink at least eight glasses of water every day as it helps remove toxins from your body. Develop a habit of sipping small quantities of water – it helps to keep you away from bingeing on unhealthy snacks. Of course, eliminate all sugar-loaded drinks and sodas as well.
9. Beat stress to weigh less
A couple needs to make endless decisions together – from what to wear to deciding the venue – so it's obvious for both of them to feel a little unbalanced.
To beat stress, save energy by working out at home or taking a quick nap whenever you get time. Go shopping or hang out with your friends. Keep having fun!
10. Sleep right
Most couples ignore this! Sleep for at least 8 hours daily to avoid dark circles and add a natural glow to your skin. Avoid drinking too much alcohol and quit smoking as it may cause dryness & other health issues.
What should you avoid before your wedding?
There is a set of 'do nots' that you must follow right before your wedding day to look great and healthy. These include –
In an arrangement so huge, things are likely to go haywire every once in a while. However, you will have to keep calm. If you start to stress out about anything and everything, you will look tired and lost at the time of the ceremony, something you do not want.
This is one of the most important tips for the bride before marriage.
Related Reading: 

7 Tips for Newlyweds to Avoid Stress Later in Marriage
Do not engage in substance use
All the stress can make you want to smoke a cigarette or indulge in drinking to calm your nerves. However, you know that it will do more harm than good.
Related Reading: 

How Drug Addiction Affects Relationships?
Do not forget to have fun
This is the most important point. It is one of the biggest days of your life, so just have fun and take it all in. Have fun with your friends and family, who have all gathered to celebrate your love.
What to do the night before your wedding
What are some things you should do before the wedding night? These things will help you look bright and shining at the ceremony.
Stay positive and motivated. Do not feel disappointed in the beginning, as weight loss is a gradual process. So, keep your spirits high. Even through the process, make sure you do not pay so much attention to the scale but to feeling healthy and active.
You wouldn't want bags under your eyes at your wedding, right? So make sure you get a good night's sleep. It will keep you calm and help you think clearly during the chaos.
The bottom line
Follow these pre-wedding diet tips, and you will see how energetic & confident you feel within a few weeks. So even as you have to deal with the momentous task of all the wedding preparations, staying healthy with these pre-wedding diet tips will not only help you make a great start but also make sure that you don't become a bridezilla or groomzilla!
Related Reading: 

20 Important Things to Consider Before Getting Married
Share this article on
Planning to get married?
Just engaged or contemplating marriage? Discover how to transition smoothly into the next phase of your relationship with Marriage.com's Pre-Marriage Course. Begin your incredible journey with this guide designed by experts and lay a strong foundation for your path of togetherness - forever!
More On This Topic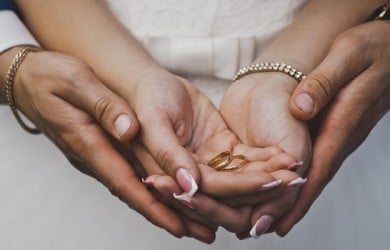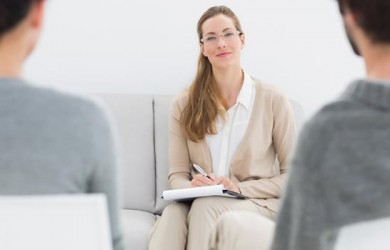 You May Also Like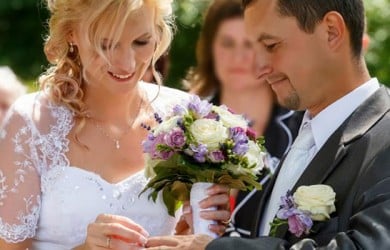 Popular Topics On Getting Married