What To Know About Catholic Marriage Preparation and Pre-Cana
Catholic marriage preparation is a special process of getting ready for the wedding and what comes after. Every couple who ever got married was standing by the altar believing that it was forever. And for many, it was. But, Catholic marriage is sacred, and those who decide to get married in the church need to be thoroughly prepared for it, which is why dioceses and parishes organize marriage preparation courses. What are these and what will you learn there? Continue reading for a sneak preview.
What is Pre-Cana
If you wish to say your vows in a Catholic church, you will be required to take a course of consultations called Pre-Cana. These usually last for about six months, and they are led by a deacon or a priest. Alternatively, there are thematic retreats organized by dioceses and parishes for the couples to attend an "intensive" crash course. Often, a married Catholic couple joins the consultations and offers insights into their real-life experiences and advice.
Pre-Cana differs between different Catholic dioceses and parishes in some details, but the essence is the same. It is a preparation for what is to be a lifelong sacred union. Nowadays, you can often join online Pre-Cana sessions. The person assigned to lead the couple into the principles of a Catholic marriage has a list of topics that must be covered, and one that is optional.
Recommended – Pre Marriage Course Online
What do you learn in Pre-Cana?
According to The United States Conference of Catholic Bishops, there is a list of "must-have" conversation topics with soon-to-be-married couples. These are spirituality/faith, conflict resolution skills, careers, finances, intimacy/cohabitation, children, commitment. And then there are also important topics that may or may not arise, based on each individual case. These are ceremony planning, the family of origin, communication, marriage as a sacrament, sexuality, theology of the body, couple prayer, unique challenges of military couples, stepfamilies, children of divorce.
The purpose of these courses is to deepen the couples' understanding of the sacrament. Marriage is an unbreakable bond in the Catholic church and the couples should be well prepared for such commitment. Pre-Cana helps the couple to get to know each other, learn about their values, and become even more aware of one's own inner worlds.
Pre-Cana is a combination of deep religious ideas and their practical application in real-life everyday situations every married couple can be expected to experience. So, for anyone who fears that these prep courses are a load of abstract talks, be in no doubt – you will leave Pre-Cana with a bunch of tested applicable tips for both big and small marital issues.
As one of the first steps in Pre-Cana, you and your fiancé/fiancée will take an inventory. You will do this separately so that you have enough privacy to be completely honest. As a result, you will gain insights into your attitudes about important questions in marriage, and notice your individual strengths and preferences. These will then be discussed with the person in charge of your Pre-Cana.
Now, don't get frightened, as your priest will use the results from this inventory and his own observations of you two as a couple to deliberate on the question of whether there is a reason for you two not to get married. Although this is mostly only a procedural aspect of the preparation, it is the reflection of the significance that the church attributes to the sanctity of marriage.
What lessons can Non-Catholics learn from this?
Preparing for a Catholic marriage is a matter of many months and years, even. And it involves many persons apart from the couple. In a way, it involves professionals and experienced non-professionals. There are tests as well. It presents a sort of a schooling for marriage. And, finally, when the two say their vows, they do it very well prepared for what is to come and how to handle it.
Read More: 3 Catholic Marriage Preparation Questions To Ask Your Partner
To non-Catholics, this may seem exaggerated. Or outdated. It may be scary, and many would feel uncomfortable with someone pondering over how well they fit together and whether they should get married at all. But, let's take a moment and see what it is that can be learned from such approach.
Catholics take marriage very seriously. They believe that it is a life commitment. They don't just recite the lines on their wedding day, they understand what they mean and they made an informed decision to stick to them until their very ends. And being this prepared for what truly is the most important decision we will ever make makes Catholic marriage preparation something we can all learn from.
Share this article on
Want to have a happier, healthier marriage?
If you feel disconnected or frustrated about the state of your marriage but want to avoid separation and/or divorce, the marriage.com course meant for married couples is an excellent resource to help you overcome the most challenging aspects of being married.
More On This Topic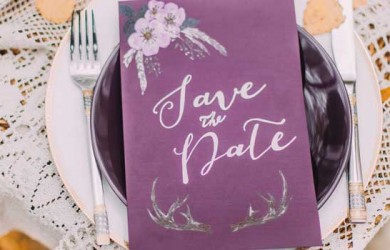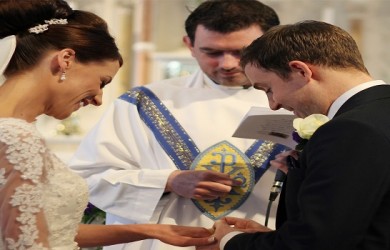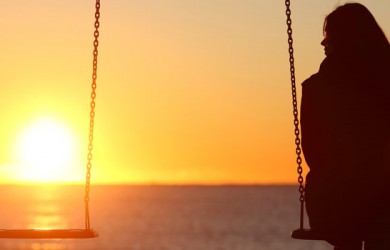 Recent Articles
You May Also Like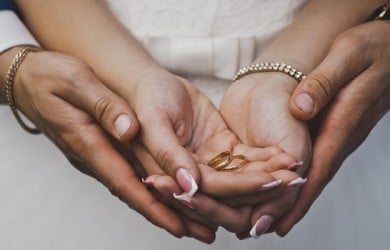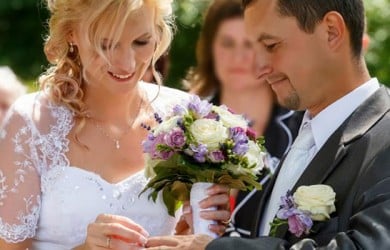 Popular Topics On Getting Married