15 Catholic Dating Tips for a Successful Relationship
Let's accept the fact that today's dating scene is far more advanced than it was some 5 years back. In these 5 years, a lot has changed.
Dating these days is dominated by online websites and mobile applications. These days, casual sex is not a big deal anymore and the younger generation prefers to explore their sexuality before making a commitment.
However, things are not usual for those who still want to pursue the traditional Catholic dating method.
There are people who have seen their parents practice the old ways and are sure that it is a successful way of finding someone who can be trusted and will be loyal to you.
Let us have a look at how to make it possible in today's technologically driven scenario.
What is dating a Catholic like?
Dating a Catholic can involve a variety of beliefs and practices, depending on the individual. Generally, Catholics place importance on values such as faith, family, and commitment, and may follow specific guidelines regarding premarital sex, contraception, and other aspects of relationships. Communication and understanding are key in any interfaith relationship.
What are the dating rules for Catholics?
There are some dating rules that may be followed by Catholics, such as valuing chastity and purity, avoiding premarital sex, and seeking a partner who shares their values and beliefs. However, these rules may vary among individuals and can be discussed and negotiated in a relationship.
15 Catholic dating tips for a successful relationship
Dating as a Catholic can be a wonderful and rewarding experience, but it can also come with its own set of challenges. Here are 15 Catholic dating tips for a successful relationship:
1. Seeking but not desperate
Okay, so you're single and looking for someone to settle down with. That should not make you desperate. Being anxious for a partner is something to avoid as per Catholic relationship advice.
Remember, by sounding or acting desperate you would only push the possible person away. You have to be open to meeting new people but not desperately. Your primary goal should be to surrender yourself to God. He will surely connect you with the right man at the right time.
2. Be yourself
Following Catholic dating rules, you should never pretend to be someone you're not.
Being deceptive will not take you far and eventually, you would end up hurting the other person and God. Relationships can't be laid on the foundation of a lie. So, be true to yourself.
This way you don't have to worry about pretending to be someone else and good things will happen to you, sometime soon.
Related Reading: 

How to Be Yourself in a Relationship: 10 Helpful Tips
3. Make friends
Loneliness can lead to temptation which is not a part of conventional dating. Catholic rules on dating state that a compatible partner is one who also shares a great bond of friendship with you.
It is surely hard to control temptation when you're alone or don't have much of a social life. In fact, make friends with like-minded people. They will help you control your temptation and will guide you whenever needed.
When you're surrounded by people of the same kind you don't feel lonely and your mind is away from all sorts of distractions.
4. Long-term relationship
The entire foundation of dating is laid on the long-term relationship.
The conventional dating methodology has no space for casual sex. So, when you're looking for someone online or are meeting someone through reference, make sure that they are also looking for something substantial. If you sense that you both are seeking something different, don't take the conversation further.
5. Making the first contact
Who should send the first message online is a tricky question. Well, the answer to this should be simple; if you liked the profile and want to start a conversation, then send out a message.
Remember, you don't have to sound desperate and this is just a message. You can use various features of the online platforms to show that their profile got your attention, just like offering a drink or dropping a hanky in the conventional dating setup.
6. Don't be obsessed
When you're moving ahead with the Catholic dating rule, you should leave your obsession with a perfect partner behind.
God knows what's best for you and will introduce you to someone who will be the best partner for you. So, you should learn to accept the person unconditionally. Remember, God also teaches us to accept people as they're, without judging or questioning.
7. Quick response
It is understood that starting a conversation won't be easy for you, but it is best if you respond within 24 hours.
The other person has taken time and has shown interest in your online profile. The best way to reciprocate is to respond within a day and let them know what you think about it.
8. Keep sex aside
It may be okay to get physical whilst dating someone, but it is not recommended. Catholic dating boundaries require one to contain their chastity.
Sex leads to parenthood and you must understand this. There are various ways to show love other than sex. Explore those creative ways and keep sex aside till the time you're ready to be a parent.
9. Don't play around
It may happen that you're talking to someone despite knowing that you are not attracted to them. This may be okay in a casual dating scene where two individuals are chatting and are just goofing around.
However, in Catholic dating, this is not at all okay. In fact, being too casual can be one of the Catholic dating nightmares.
You have to be honest with the individual. If you think that there is no spark or you won't get along with each other, just say so. Even God asks us to be true to ourselves.
10. Social media before a personal meeting
Everyone is on some social media platforms. And many Catholic dating services advise you to know the person online before taking things offline.
If you're thinking of moving out of the dating website or app, then connect with each other on social media before your first personal meeting. This way you can get to know each other well and can be sure if you want to meet.
Don't meet unless you're absolutely sure of it.
11. Do some activities together
Only conversations will not help you make a better decision.
Get involved in some activity like a hobby or attending the church group together. Getting involved in such activities will help you explore each other's qualities and personality.
In case you were looking, here are some great bonding activities to try with your partner. Watch the video:

12. Seek help
You can always reach out to priests, nuns, or a couple who can guide you to understand each other. You must learn to balance your life properly before getting into any kind of relationship.
Alternatively, you can also opt for relationship counseling to maintain a healthy relationship with your partner while keeping your traditions in line.
13. Put God as the pillar of your relationship
As Catholics, we believe that God is the foundation of every relationship from which we draw strength and contentment. It's important to make prayer and worship a part of your relationship.
14. Support each other's faith
Encourage each other in your faith and help each other grow closer to God. By feeling close to God, you will feel more connected to each other.
Related Reading: 

I Want To Go To Church: Allowing Faith to Help Your Relationship or Marriage
15. Avoid gossip
A piece of Catholic dating advice is to avoid scandalous talks. Gossip can be toxic and damaging to any relationship and not just to Catholic dating. Avoid talking unnecessarily about other people and their businesses and focus on building each other up.
Some common questions
Navigating the aspects of dating can be tricky, especially as a Catholic. But fear not, there are resources and guidance available to help you build a successful Catholic relationship. Here are some frequently asked questions about Catholic dating to help you on your journey.
Can Catholics kiss while dating?
Yes, Catholics can kiss while dating. However, it's important to ensure that physical intimacy is appropriate and respectful of both individuals' values and boundaries.
How long should you date as a Catholic?
Duration for dating Catholics or dating as Catholics is not defined as such.
There is no set amount of time that Catholics should date before getting engaged or married. It's important to take the time necessary to ensure that the relationship is built on a solid foundation of love, respect, and shared values.
Keeping feelings and faith intact
Catholic dating is a traditional but wholesome experience that is grounded in faith and respect. While there may be certain guidelines and values to follow, the key to a successful Catholic relationship is open communication, mutual respect, and a shared commitment to building a life together.
By following these principles, Catholic couples can create a strong and fulfilling relationship that lasts a lifetime.
Share this article on
Want to have a happier, healthier marriage?
If you feel disconnected or frustrated about the state of your marriage but want to avoid separation and/or divorce, the marriage.com course meant for married couples is an excellent resource to help you overcome the most challenging aspects of being married.
Learn More On This Topic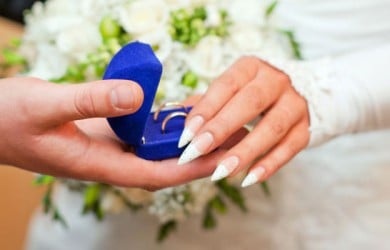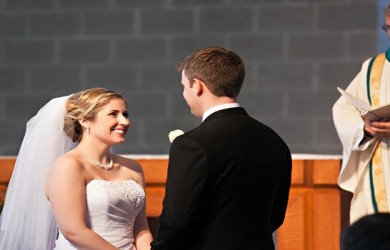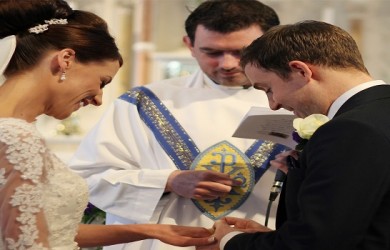 You May Also Like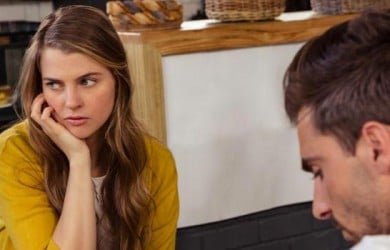 Popular Topics On Married Life