What Is an Intimate Relationship: 10 Ways to Build It
Being in a healthy, loving relationship is everyone's ideal. We date people, try to be vulnerable, and make compromises all in the hopes of finding someone we can love and in turn, be loved.
But in our quest to find "the one" we don't take the time to understand what it is we're looking for. If you're looking for a long-term romantic partner who makes you feel safe, cares for you, and makes you feel loved and appreciated, then what you're looking for is an intimate relationship.
What is an intimate relationship?
All healthy and happy relationships are intimate relationships. Intimate relationships promote deeper empathy, affection, and vulnerability. Different relationships can have different levels of intimacy, and even different types of intimate connection.
When thinking about what is an intimate relationship, it can be easy to overlook small details of one's life — the small, encouraging smiles, the hugs that are given freely, the appreciative little gestures are all characteristics of intimate relationships.
How do you know if your relationship is intimate?
Whether you just started seeing someone, or have been married to your partner for more than 10 years, everyone will benefit from a little reflection on their relationships. To bring out the potential happiness in your relationship, actively thinking about how intimacy is important in a relationship can help you make great improvements.
A few examples of intimacy in relationships are when your partner communicates their feelings for you, or encourages you to share yours; they are always supporting you through your new hobby or job; they try their hardest to make you smile on your bad days; they hold your hand and help you through your hard times.
All of these point toward a well-developed relationship intimacy.
3 signs of an intimate relationship
While there are many different signs of intimacy in relationships here are a few that are especially important:
1. Trust
A lot of people take trust for granted. Whether you trust your partner to support you, to take your side, to tell you when you're wrong, or to simply be with you even when you're not at your best, are all signs of a strong intimate relationship.
Research shows that trust is especially important for physical intimacy and health. Most people who have problems with their partner and have found that working on trust and developing a more supportive relationship has improved intimacy on many levels, particularly sexually intimate aspects.
2. Empathy
Empathy is probably the most important characteristic in a relationship to make sure that emotional intimacy between you and your partner is well established. Without empathy, you and your partner will probably have a hard time understanding each other and being emotionally intimate.
Related Reading: 

How to Build Empathy in Relationships

 
3. Safety
To be intimate with someone, you first need to feel safe around them. If you constantly feel like your mental, emotional, and physical health is being threatened by your partner, then all intimacy flies out the window. Safety and security are the foundations of intimate relationships.
Apart from these three, there are several other important characteristics of intimate relationships. To read more, check out Signs You're In An Intimate Relationship.
Types of intimate relationships
There are four broad types of intimate relationships: Physical, Emotional, Spiritual, and Experiential intimacy. Here's more information about them:
1. Physically intimate relationships
The meaning of sexually intimate relationships is not just that you sleep around with your partner; it's also how comfortable you feel about touching and being touched, how you enjoy each other, and whether you're both physically vulnerable without being too self-conscious.
2. Emotionally intimate relationships
The second type of intimate relationships is an emotional one.
Emotional intimacy is when your partner makes you feel comfortable and encourages you to express yourself. If your partner is always trying to explain themselves without paying attention to your feelings, then there is a disconnect there. Emotional intimacy is solidified when this disconnect is fixed.
3. Spiritually intimate relationships
A tolerance of spirituality is key to avoiding conflicts in your relationships. Even though it is uncommon, sometimes people who follow different religious, philosophies, or mindsets can have a healthy relationship.
Feeling secure in one's own belief and respecting and showing an interest in your partner's belief system as well is an example of a spiritually intimate relationship. This video gives you more information on how to build spiritually intimate relationships-
4. Experientially intimate relationships
When a couple goes through certain life events together, they develop experiential intimacy because of these shared experiences. This helps them understand and empathize better, and make them feel more connected. These experiences can help them build intimacy in their relationship.
10 ways to build an intimate relationship
Now that you know what an intimate relationship is, let's take a look at how to build intimacy in relationships:
1. Spend time together
Time brings people together. Spending more time together will not only improve your experiential intimacy, but will also give you and your partner opportunities to grow, change, and learn together.
Some ways you work this couple-time into your daily life is by going on walks or runs with your partner, relaxing together by watch a show, cooking meals together, going grocery shopping together, or even by just working in the same room!
It can be hard to set aside a fixed time to spend with your partner, especially on the weekdays when you're both busy with work, kids, or other responsibilities.
So making sure that you value the few minutes you get together can do wonders for your emotional intimacy, and can even help you relax more than you think!
Related Reading: 

How About Spending Time Together on Holidays Instead of Spending Money?
2. Talk about things other than yourselves
When you're in a relationship, it can be easy to forget the entire world around you. But getting out of your bubble and having conversations about politics, or pop culture, or anything else can help you both develop intellectual intimacy and will change the way you see each other.
A few great ways of engaging in the world beyond you is to pick a book and talk about it for a week as you read through it with your partner.
Another small way to engage with the world outside is to send your partner any articles or newspaper clippings that you find particularly interesting, and then having a conversation about it- maybe over a glass of wine and cheese platter.
3. Explore each other physically
After a certain amount of time, the thrill of being physically intimate with each other goes away. Try to rekindle the flame by trying something new in bed. Surprise each other and try to show physical affection whenever possible- this will help you develop physical intimacy in your relationship.
A few great ways to do this is to play a 'dirty' game together, maybe play Twister naked, or use sex toys in bed. If you want to develop physical intimacy without the sexual component, consider joining a dance class!
4. Bring down your walls
Being vulnerable in your relationships is the only way to build intimacy. Being vulnerable can be scary, and it's bound to leave you feeling exposed and fragile. But that's all a part of getting emotionally intimate with your partner.
Research shows that being vulnerable can drastically improve the changes of long-term relationships. The growth and progress made in relationships stem from this vulnerability as it pushes you and your partner to make a safe space where you both feel safe and comfortable.
5. Plan things together
Even though it may seem like not a big deal, the act of planning itself can help you develop deeper connections. As you plan an event, say, a date or a small weekend get-away, you learn new things about each other.
The very act of telling what you like and dislike, making compromises, and deciding on things together can help you become more intimate. This is because you start to empathize and figure out what makes you tick.
Planning together can also encourage your partner to clearly state what they enjoy and don't enjoy.
In some relationships, especially new ones, people tend to be very shy and stop themselves from contradicting their partner. Showing your partner that while planning they can state their opinions and assert their autonomy can help them feel much more at ease with you.
6. Validate and reassure
Validation and reassurance are the most crucial actions in a relationship. Validating your partner's feelings can make them feeling like you respect them and reciprocate the way they feel about you. Validation can also help your partner feel more emotionally intimate with you.
Reassurance is just as important as validation; reassuring your partner that you care about them and that you appreciate them will help open up to you more. They will have an easier time being vulnerable with you because you reassure them of their sense of safety and comfort.
This will help them be more physically intimate with you.
7. Express freely
The best way to encourage your partner to express themselves without being worried that you will abandon them is to practice what you preach. If you open up to them and show them that you have complete faith in them, then they feel more comfortable opening up to you.
Even if you have difficulty doing this, expressing an interest to discuss delicate matters with your partner can help you be more confident. Tell them openly how you feel, and how important it is to you that they are welcoming. Making your expectations know will develop intimate love and understanding in your relationship.
8. Prioritize each other
To develop any form of intimacy, be it emotional or physical, prioritizing each other lays down a foundation for you to build a strong intimate relationship.
To be intimate one needs to feel like they matter to the other person; and a way to make them feel loved is to choose them over your other priorities again and again.
Sometimes, with work or other commitments, it can be difficult to put your partner first. In situations such as these,letting your partner know beforehand about your commitments can help them understand that you care about them enough to inform them. This helps you develop more levels of intimacy.
Related Reading: 

Prioritize your Relationship, Partner, and Sexual Connection
9. Try new things together
Regardless of whether it makes you look like a fool or you're a natural at it, trying new things with your partner can be a very fun experience. By engaging in an activity that is new to one or both of you, you are being vulnerable to failing or going out of your comfort zone. This can help you bond over your new experiences.
Psychologists claim that trying new things facilitates long-term relationships because you tend to view your partner as a safety net. This builds trust in your partner. Going through new experiences together also helps you connect in a broader world outside your safety bubble- and this helps you work on your experiential intimacy together.
Related Reading: 

15 Things Every Couple Should Do Together
10. Keep the romance alive- pamper each other
We talked about how rekindling the fire and trying new things can help you engage with your partner sexually and improve physical intimacy. However, that's not the only thing romance can improve.
Romantic gestures like small gifts, surprise dates, or even getting take out and eating in front of the TV together can help you connect emotionally. Gestures like these make your partner feel loved and appreciated. After all, romance is a big factor that mediates intimacy.
Conclusion
Answering the question, 'what is an intimate relationship', is not cut and dry; there are so many different levels and types of intimacy, such as physical, emotional, intellectual, spiritual, experiential, and many more.. But there are equally numerous ways to build these intimacies with your partner.
If you feel like you might need extra help in being intimate with your partner, going to a psychologist or a therapist can be very valuable, as they can provide you with exercises and intimacy-building techniques tailored to your relationship.
Understanding how to build intimacy in relationships is the first step; the next is putting it to action. Use the tips above to take your intimate love to the next level and see for yourself just how much more happier and comfortable your partner feels!
Share this article on
Want to have a happier, healthier marriage?
If you feel disconnected or frustrated about the state of your marriage but want to avoid separation and/or divorce, the marriage.com course meant for married couples is an excellent resource to help you overcome the most challenging aspects of being married.
Learn More On This Topic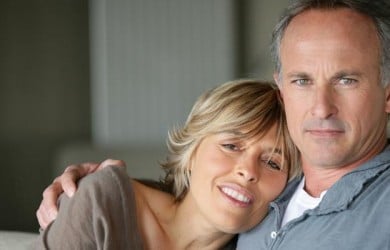 You May Also Like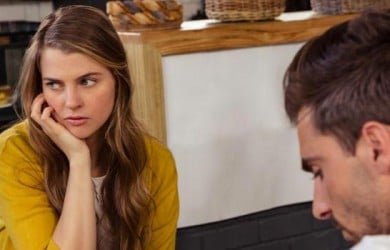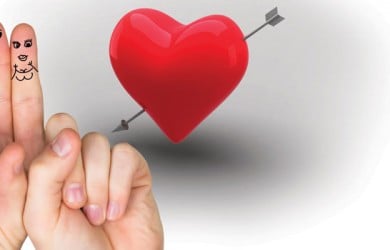 Popular Topics On Married Life