3 Tips To Improve Your Love Life
People often look for the secrets to a good relationship, whether it's a marriage or just love, but the truth is this: there is no magical, secretive, cure-all fix that will ensure your marriage will last forever or that your love will never diminish.
Love and marriage are something that both you and your partner must consciously work on together.
If your relationship is withering away, then it only takes a few good tips to improve your love life. However, it does take a lot of care and attention to restore your relationship to the fondness and admiration it once had.
The upside to this is that the more time and effort you put into achieving a better love life, the more love your relationship would have.
Thankfully, you won't have to work alone: there is a lot of solid relationship love life advice or advice on life and love out there to help you understand how to improve your love life.
The following are some key love tips for him and her to enjoy a great love life:
1. Everything won't be perfect
Nothing is perfect, especially not relationships. All relationships have complications, baggage, and ups and downs; this is something that people often forget when they enter into relationships.
Putting your partner and spouse on a pedestal can often be very stressful for your partner who has to live up to your expectations and also stressful for you when they fail to meet them.
The instinct of worshiping, instructing, correcting, or criticizing your partner can be very harmful and destructive for your relationship.
Accepting your partner's flaws and showing them you understand that they can also make mistakes is necessary for you to feel connected to your spouse. Showing more empathy and less contempt is what every relationship needs to stay strong.
Unfortunately, forgetting this important fact usually leads to beating yourself up when things go wrong!
But the truth of the matter is this: love and marriage will always have imperfections, even when you're in a good spot in your relationship. The important thing is to recognize that flaws are normal, and carry on.
2. Communicate effectively
Communication is the foundation of every relationship. Without communication, a relationship is doomed to failure. A successful marriage or partnership must be based on communication, where both partners communicate without hesitation with each other.
One of the most important aspects of effective communication is listening.
Common listening mistakes that couples make are:
not being present in a conversation and daydreaming about something else

thinking too much about what to say next,

judging their partner when listening to them, and

listening with a preconceived notion and specific goal.
On the other hand, showing genuine interest and curiosity coupled with no judgment or outcome in mind can lead to a more positive outcome to a conversation.
To improve your love life and enhance how effectively you and your partner communicate, follow these love tips for her and him:
– Many times hidden feelings can fester and become more toxic. Make sure you express your feelings and thoughts in a non-judgmental way.
– While offering negative criticism, it is important that it be shared in a manner that is positive. This could be letting your partner know of their bad or annoying habits; all in a way that encourages them to reflect on changes and make improvements in those areas.
– Pay attention to what your partner is saying, try to make eye contact, use non-verbal gestures to convey your listening intent, and don't label an observation with an interpretation.
Positive communication can be things like letting your partner know you appreciate them, intimate behavior such as kissing and holding each other, all the way down to simple things like complimenting your partner's cooking skills.
3. Don't stress about the little things
Regardless of how much you and your partner love each other, you would find yourself bickering and arguing about some silly and inconsequential things.
Stressing about little things that hardly matter is not a good practice and usually emerges in a relationship from either partner's obsession with those little things.
Couples project their own worries and what-ifs onto their partners, which can be very stressful for a relationship. Cribbing about issues that won't matter in 10 years is pointless.
For example, let's say your partner forgets to do a load of laundry. The solution to this could be doing the next load together! Or let's say your partner refuses to put the toilet seat down—create a silly sign and paste it by the toilet.
Letting yourself poke fun and letting go of the little things will result in a less stressful relationship. However, feeling calmer and not fretting over little things can be a bit of transition for you and your partner as it is an instinct that has been adapted over time or was a result of some trauma they faced.
Learning how to manage stress can help you improve your love life and your relationship. Here are certain things you can do to de-stress yourself from that provoking anxiety.
– Relaxation techniques
Regularly practice relaxation techniques such as yoga and meditation to attain a mental state of restfulness. Not only will these techniques help you to achieve an uncluttered mind but also relaxes your body and enhances the sense of self well being.
– Listen and communicate
The inability of couples to listen and communicate in their relationship is one of the biggest reasons for a stress-filled love life. Addressing this issue and identifying ways to enhance communication in a relationship can help you improve your love life.
-Neither perfection nor procrastination
The hassles of attempting to satisfy your partner can leave anyone tired and stressed. Too much of anything is never good, you need to improve yourself for your own virtue and not your partners.
Staying the same is as much relevant as adapting and compromising for a relationship. The difference is to understand when to push yourself and when not to.
Similarly, don't take your partner's wishes and expectations for granted and hope they would understand no matter how much you procrastinate. Even the vow of being together through thick and thin has its limitations.
Share this article on
Want to have a happier, healthier marriage?
If you feel disconnected or frustrated about the state of your marriage but want to avoid separation and/or divorce, the marriage.com course meant for married couples is an excellent resource to help you overcome the most challenging aspects of being married.
More On This Topic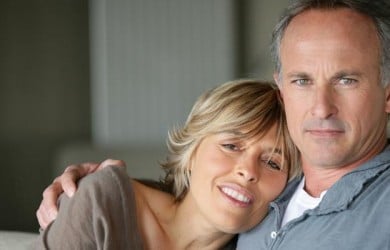 Recent Articles
You May Also Like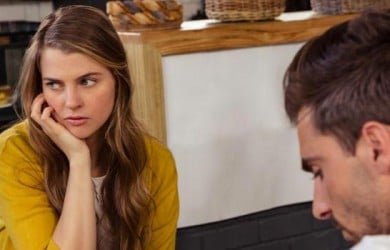 Popular Topics On Married Life