First Year of Marriage Teaches You Things About Love After Marriage
People have mixed opinions about the first year of marriage – few consider it to be tough and tricky while few others think otherwise.
You might think 'if you are together with your partner for more than ten years and if you have accepted each other with all of your imperfections, you have certainly had the opportunity to learn some new things about love.' Right?
Well! This is absolutely wrong. There are things no one tells you about marriage. The very first year of marriage will teach you all that you needed to know.
Now, one can argue on the point that in the 21st century, the number of young adults who cohabit with an unmarried partner is on the rise. In 2018, nearly 15% of adults falling within the age group of 25-34 cohabited with an unmarried partner.
They understand the nuances of living together. So, marriage for them is like having a slice of cake, Right? You are wrong again because one fails to understand that cohabitation and marriage are two entirely different concepts.
Understanding the reality of marriage
Marriage is a beautiful thing, indeed. And, the first year of marriage is pretty enchanting. But, there is always the other side of the coin.
There are essential things to know before marriage. Despite the fact that you both have lived together for a substantial amount of time, the moment you say 'I do', things totally change.
Also, read – Marriage vs. Cohabitation
The very first year of marriage is the time you are learning to be a wife or a husband, you have made the journey from 'I' to 'We' successfully. But, immediately, you are hit with the list of worries and responsibilities the moment you step onto this new journey.
Things like combined finances, working around two careers, the rising cost of life, shared responsibilities and engagements of two families, shared loan debt, caring for household chores, adjusting to bad habits…the list just goes on.
Also, read – Manage anxiety in the first year of marriage
According to relationship therapist, Aimee Hartstein, LCSW, "Marriage is different than just being a couple." She further adds, "it's simply different from cohabitation. Even though they look like the same thing, with cohabitation, there's always a relatively easy out. With marriage, you have signed a binding contract. You are in a permanent union, and the stakes just feel higher. Every fight or disappointment within the marriage may feel more significant and more loaded because this is it."
But, don't allow the challenges of the first year of marriage overwhelm you, and there is no point giving up. Remember!
Marriage is a journey, not a destination.
So, here are a few tricks or tips to overcome the hurdles, fight the challenges of the first year of marriage, and work together towards building a healthy relationship. And, this is what you will learn about love after marriage after a decade of living together with your partner.
1. Take care of each other
It is very likely that the person with whom you are sharing a bathroom will sometimes annoy you, but if you believe that your love should be preserved, resist the urge to start arguing.
In order to grow your relationship, you will both need to create a feeling that there is always someone that is watching your back no matter if you are right or wrong.
This doesn't mean that you should not comment on the things that bother you, but try to tell them without being judgmental and only when you are alone. A wise man has once said –
Patience is a virtue
And, patience is something you require to successfully complete this journey, called marriage.
2. Don't evaluate things all the time
Stop being judgemental and evaluate things.
For example –
There are moments when you feel that you don't receive enough help from your partner. Or, there are times when you feel that you do most of the tasks and you are more concerned about the children.
Instead of making constant evaluations when you feel threatened, consider the fact that your partner has their own side of the story and place yourself in their shoes.
Love after marriage is all about understanding each other.
Don't measure your efforts in different fields and do not place yourself in the position of a victim in family life. If you are both relatively happy, your children are equally healthy and happy, then you are both winners.
3. Love makes monotony look good
During the first year of marriage, both partners have enough time and energy – they enjoy traveling, going out, hanging out with other people, etc.
When they have children, the responsibilities grow and life is not the same. You don't have to feel miserable because you lack energy and because you both start to fall asleep at 9 PM. Sometimes the love you feel from your children and your partner makes monotony look good.
Of course, you don't need to stick to the same routine and you can always spice up your schedule.
4. Marriage can make you feel like a bad person
When people get married, they usually see all the best things in each other. However, marriage will give you the chance to find out more about each other's weaknesses and love will help you overcome these problems.
Sometimes your partner will force you to face your flaws and this is something that can make you feel like a bad person. Remember that the person, who admits their own flaws and decides to work on them, will actually become a better person over time.
5. Don't stop working on your relationship
Once you see each other in the role of a parent you will once again get that feeling from the beginning of the relationship.
On the other hand, kids can be very demanding and they will drain most of the energy that you have previously invested in your relationship. No matter how hard it is, you should always find time to work on your relationship.
This is the only way to maintain love after marriage and the tips will make your first year of marriage simple and easy.
Share this article on
Want to have a happier, healthier marriage?
If you feel disconnected or frustrated about the state of your marriage but want to avoid separation and/or divorce, the marriage.com course meant for married couples is an excellent resource to help you overcome the most challenging aspects of being married.
You May Also Like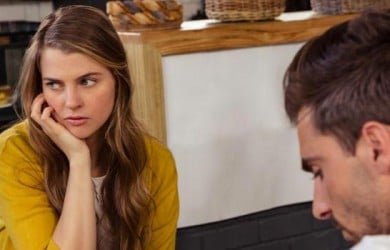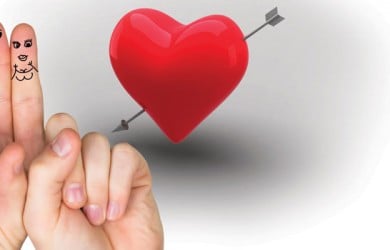 Popular Topics On Married Life