Marriage and Finance: Don't Let Money Hinder Your Love
Finances are a huge part of marriage. Marriage and finance can be a touchy topic and as a couple you need to understand the nitty-gritties perfectly because not everyone can guide you with perfection in these things. This is something for the two of you to figure out and manage.
Deciding to build a life together involves money and if the topic of money is not handled correctly it can become problematic and cause tension between partners.
You do not have to be wealthy but you do have to manage money wisely and most importantly, learn to manage it together.
Finances and marriage: the statistics
According to a study related to marriage and finance conducted by Ramsey Solutions (on 1,000 U.S. adults), for married couples money is the number one issue that causes conflict. In fact, consumer debt is one of the major points of argument for 41% of the couples.
The Basics of Marriage and Finance
So how should married couples handle finances? In order to avoid finance caused friction, start talking openly about money. If there is an issue, talk about it. Have a few goals in mind for the future? Talk about them. Have a concern? Talk about it! This helps to balance marriage and finance.
Without open communication married couples risk running into problems down the line. Aside from communication, begin managing the money together. Both parties should be actively involved in some aspect of the finances. Working as a team is what marriage is all about.
Establish Goals
Spouses must establish clear and concise financial goals. Knowing where you and your spouse are going with marriage and finance is the only way to get there. Whether a couple has been married for a few months or 5 years it is never too late (or too early) to start setting financial goals.
This can include buying a home, purchasing a car, managing finances for travelling, handling medical expenses, spending on skill-building courses or starting a college fund for the kids. (Learn how to set money expectations in marriage)
Develop a Plan and Implement It
After taking the time to establish goals, the next step is developing a plan. Goals are great but without financial planning it is hard to turn goals into accomplishments. Work with your partner, review the finances and come up with a clear plan. Even if you have to consult a professional, make sure to do it together.
A plan is nothing if both parties are not working harmoniously to manage marriage and finance. Here's a handy financial checklist for the same.
More tips to handle marriage and finance
"When poverty knocks on the door, love flies out of the window"
This popular proverb actually sheds a light on the dark side of relationships. No matter how strong a relationship is, tiding over a tough time financially takes a toll. But if both of you know how to manage finances in a marriage then things turn out way better, especially if kids are involved. (Also read about the top money mistakes to avoid in a marriage)
So how do married couples handle finances? Do they suddenly become adept at managing finances after tying the knot? What's the secret to handling finance in marriage? The answers are actually simple.
First of all, be prepared and don't wait for a financial disaster to befall you.

Secondly, what changes when you get married financially is that now the expense management has a dual side so discuss your spending habits in detail and track them closely. Financial faithfulness in marriage is very important so make sure that you reveal debt/credit situation very clearly.

We all earn to spend and save on necessities as well as luxury but a little budgeting never hurt anybody

Managing finances after marriage also means that every once in a while you should align your financial goals as a couple to watch where you are heading.

Follow a systematic way of evaluating the expenditures so that discussions about finance don't sound only opinionated

Finally, don't start ordering your partner around in money matters. Give them some space too. In fact, every once in a while, do walk a mile in their shoes

If managing marriage and finance this way stops working out for you then by all means get some help from a financial planner or therapist to work on your issues
Following the aforementioned financial advice for couples will ensure that money never hinders the love in your marriage. Finances can be tough but learning how to work together will make life so much easier. Start talking about money, be open, honest and develop a plan.
Doing so will pave the way for a bright future. If managing marriage and finance gives rise to conflicts, you can, at best, take expert help from a marriage counselor to get a practical idea of where you stand to resolve the knots.
Share this article on
Want to have a happier, healthier marriage?
If you feel disconnected or frustrated about the state of your marriage but want to avoid separation and/or divorce, the marriage.com course meant for married couples is an excellent resource to help you overcome the most challenging aspects of being married.
More On This Topic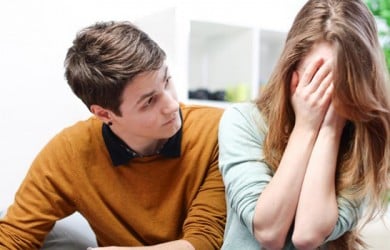 You May Also Like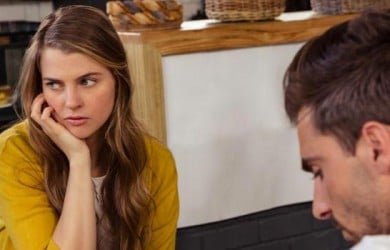 Popular Topics On Married Life