10 Benefits of an Emotional Connection Between Loving Partners
Can you still recall how you fell in love with your partner? Did you get attracted physically, or did it develop through friendship?
It's true; most of us get attracted physically first, then closeness and possibly love follows. Unfortunately, the love you feel may fade without a deep connection between two people.
Therefore, emotional connection is important if you want a lasting relationship. In this article, we'll understand the signs and emotional benefits of marriage between two people with a deep connection.
What is the definition of emotional connection?
What is an emotional connection between lovers? Emotional connection can be defined as a deep understanding, trust, and intimacy with your partner.
We can describe it as being in tune with each other.
It's so strong that you can survive life challenges with this bond. It surpasses infatuation, physical attraction, and lust.
A relationship emotional connection is a bond between lovers that is beyond what you like physically. It's where you share deep intimacy in all aspects.
With lovers, this strong bond is one of the most beautiful emotional benefits of a marriage or relationship. However, not everyone would be able to experience this connection with their partners.
10 signs that you have an emotional connection
Building an emotional bonding with your partner is indeed a beautiful thing. Aside from being compatible intellectually and physically, an emotional connection is needed for a lasting relationship.
How can we tell these emotional benefits of marriage or relationship? How do we know if we're showing signs of a deep emotional understanding? Here are ten signs of an emotional connection.
1. You're friends, maybe best friends first
For some, one of the emotional benefits of marriage is developing a friendship with your spouse. Wouldn't it be nicer if the foundation of your relationship is a strong friendship first?
Attraction and love are powerful emotions, but with friendship, it's different. You develop respect, you value each other, and you listen to each other. So imagine having this strong friendship as you develop romantic love.
This is where an emotional relationship forms, and with this foundation, your love for each other is bound to flourish over time.
2. You develop rapport
An emotional connection meaning that will make you believe in true love is when you develop a rapport with your partner or spouse. Along with sharing your love, you can also share experiences, convictions, interests, and even your outlook on life.
As you go through life together, you develop a sense of belonging that becomes your strongest foundation. As a result, your emotional bond grows stronger.
3. You love talking to each other
Do you know one of the most common signs he feels emotionally connected with you? It is when you and your partner develop consistency in your communication.
No matter how busy you both are, you make sure that you get to talk to your partner. You will never make your partner feel ignored or unimportant.
But you don't do this out of responsibility, you do it because you love talking to your partner, and you enjoy each time you get to hear each other's voice.
Related Reading

: 

15 Ways on How to Start a Romantic Conversation With Your Loved Ones
4. If something happens, you tell it to your partner first
You know you have developed emotional attachment signs with your partner when you can't wait to tell them what happened to you. Good or bad, you want your partner to be the first person to know.
You don't have to think twice. You know you want to get your phone and call your spouse or partner because you know this person wants the best for you and will be there for you if you need them to be.
5. You trust your partner with your secrets
Can you tell your partner your secrets? If you feel comfortable telling your partner your past, thoughts, fears, and secrets, then that means your relationship has reached a whole new level.
Some say it's one of the emotional benefits of marriage, but it's that deep emotional connection that gives you that feeling where you can share everything with your partner, even your secrets.
6. You can show your vulnerable side
Most of the time, we hide our most vulnerable side. We don't want other people, even our partners, to see that side. However, when you have built a strong emotional connection, you can freely show your vulnerability.
With emotional connection, you can let your guard down because you know you won't be judged, and your partner will truly listen to you.
7. You have non-intimate gestures of love
This may be the first time you've read about non-intimate touches. Sometimes, couples only get touchy when they feel sexual intimacy that would lead to making love.
However, there are non-intimate touches, which are hugging to comfort, kissing your partner's forehead because you appreciate them, holding hands while walking just because you are happy, and so much more.
It's like saying, "I love you," and "I'm here for you." Isn't that the sweetest?
Small gestures of love can improve any relationship. If you don't believe us, check out this video from Coach Nadine Piat.
These small gestures of love can improve your relationship.
8. You know when something is wrong
Strong emotional connections allow you to be intuitive with each other. Your partner doesn't even have to let you know they had a bad day. You know it, and your heart wants to reach out and comfort them.
You can see beyond words because a big part of you is connected with this person and vice versa. Most of the time, the emotional connection between couples is stronger than words.
Related Reading

: 

15 Ways on How to Stop Finding Fault in Relationship
9. You inspire each other
When you are emotionally connected with your partner, you feel inspired to be better, not just for your relationship but also for yourself. You inspire each other to grow and become better.
This inspiration comes from finding the piece that completes you, your soulmate, and the person you share your emotional connection with.
10. You look forward to spending your life together
Can you see yourself growing old with your spouse or partner? If you do, and you feel that your relationship has reached a whole new level, then that's a good sign that you have learned how to build an emotional connection with each other.
10 benefits of an emotional connection between loving partners
A relationship that lacks an emotional connection is nothing more than a crush that will fade quickly. On the other hand, the deeper your emotional connection is with your romantic partner, the better the rest of your life will be.
Being intimate on an emotional level will help you tackle serious issues in the future and amp up your relationship from partners to best friends. It's no secret that creating a strong bond with your partner will lead to a happier relationship overall, but many avenues of life profit from a strong emotional bond with your partner.
These 10 benefits that you can feel if an emotional connection between two loving partners is there.
1. Boosts morale and self-confidence
Emotional connections make you feel happy and loved, which boosts your morale. This mood booster affects every aspect of your life, from your general mental health to the way you treat others at work, at the coffee shop, and those directly in your life.
Another one of the benefits of an emotional connection between two loving partners is a spike in self-confidence. When you feel comfortable and loved by your mate, your self-worth skyrockets. Having your good qualities affirmed by someone you admire and respect boosts your sense of self-worth.
Besides feeling great in your love life, this morale spreads to other aspects of your life. Research shows that those who are in loving, validating relationships are more confident and capable of achieving personal and professional goals.
Related Reading

: 

25 Ways To Exude Confidence In Your Relationship
2. Improved sex life
Having an emotional connection with your partner makes way for better sex. Touching is a natural love language that many people respond to. It makes you feel confident, close, and cared for.
Love also makes you feel more comfortable with your partner, which allows you to lose your inhibitions in the bedroom. Sex between loving partners is more likely to produce a female orgasm than sex without an emotional connection.
Another great benefit of having an emotional connection with your partner during sex is the release of oxytocin. This bonding hormone is released when you are touching someone that you love. This hormone is even stronger during sex, which leads to orgasm and allows you to feel more vulnerable to your partner.
3. It makes you feel safe
Building an emotional connection with your partner makes you feel safe in your relationship. This leads to reduced stress and anxiety in your personal life and makes you more likely to trust your partner. You will feel more comfortable expressing your vulnerable side.
Emotional connections usually lead to long-term commitments with your partner. This adds to feelings of protection and stability in your relationship. Both partners know they have someone they can count on who will help carry financial and emotional burdens.
4. Reduced stress and pain
An emotional connection with your spouse makes your whole body glow with love. This strongly contributes to stress management. One study found that couples who were going through trying times could manage their stress levels better when they had support from their life partner.
Having a loving partner at your side also helps you with pain control. During one study, women exposed to electric shock showed lowered brain response to pain when holding their husband's hands during the experiment. This is because morale is boosted, and stress response is lowered when touching someone you love.
Related Reading

: 

Couples in Pain How to Communicate for Better Intimacy
5. Honest communication
One of the biggest benefits of an emotional connection between two loving partners is the ability to communicate honestly. Misunderstandings caused by a lack of communication are one of the biggest causes of turmoil, making the need for open and honest talk between spouses integral to a long-lasting relationship.
Couples with a strong bond are more inclined to share their thoughts and feelings regarding life, love, future, jobs, family, and everything in between.
6. Emotional support
When you have a great emotional connection with your lover, you also have an emotional support system. Having someone else to help carry the emotional slack makes you feel stronger and more capable of handling your life.
This support boosts self-esteem, improves social capabilities, and makes you feel safe and secure in your life. The mental health benefits of having an emotionally supportive partner are nearly endless.
Furthermore, studies show that those who are in loving relationships with emotional support are less likely to suffer from stress and clinical depression.
7. Physical health improved
Want to live longer? Try falling in love! Research shows that couples who have a loving emotional connection experience improved physical health.
The excitement and oxytocin that comes from being in love help improve blood flow, which can give you that 'youthful glow' usually found in pregnant women.
Love may also help combat sickness. One study researched couples who were exposed to 5 minutes of genuine love and compassion, and the results showed a boosted immune system.
Immunoglobulin A was increased, which is an essential antibody that is used by the body to combat sickness.
A strong emotional connection also lowers stress hormones, making you less riddled with anxiety, but it also helps protect the body from a stroke, heart disease, and high blood pressure.
8. Improved qualities
Deep relationships satisfy most aspects of your life, but that doesn't mean they don't require work. Living with someone else and dealing with their emotional and physical needs while maintaining a happy relationship takes time and patience to perfect.
One of the benefits of an emotional connection between two loving partners is the improved qualities you gain from communicating with your partner.
Those who are in successful, long-term relationships with deep emotional connections regularly practice patience, forgiveness, gratitude, and a generous spirit. These qualities make you happier and make others want to be around you.
9. Mutual growth
One of the most beautiful emotional benefits of marriage or a relationship is when you fall in love and develop a deep emotional connection with your partner. This would inspire you to grow and be better.
You and your partner will feel you can take on life if you have each other. You inspire each other to work harder, be a better person, and take on the challenges that life brings you.
10. You become partners in life
An emotional relationship connection will upgrade your union. You are no longer lovers or spouses but life partners.
It will strengthen your bond, and soon you will see yourself growing old with this person and become more confident that no matter how strenuous life gets, you have each other.
Hand in hand, you and your partner in life will remain strong, work together, and learn together.
Is emotional connection important in a relationship?
Have you heard what an emotional affair is? Maybe you do, and how it affects a person's relationship.
Falling for someone else emotionally who is not your romantic partner is an emotional affair. It's as destructive as any form of infidelity, even with no sexual acts involved, because an emotional connection is deeper.
So, many will ask, why is emotional connection important in your relationship?
Without an emotional connection, whatever you have, may it be intellectual, physical, or sexual intimacy, can fade. Emotional connection is like a strong glue that keeps you together.
You can learn the different benefits of emotional connection and how you can work on it here.
FAQ's
Let's look at some most discussed and asked questions related to emotional connection between loving partners.
Can a marriage survive without an emotional connection?
Every marriage and its challenges are different. If you will ask, can a marriage survive without an emotional connection, the answer is it could.
However, it won't be easy.
An emotional connection between couples is vital for a marriage to survive and stay intact, even after many challenges.
Can you imagine overcoming trials without that strong, intimate bond with your spouse?
This is why many relationship counseling sessions work on emotional connections to fix marriages and keep couples from giving up on each other.
Love vs. emotional connection
Love and emotional connection are two different things that are closely associated with each other.
You can love something about someone and be passionate about each other. But not all people in love have a deep emotional connection.
However, when you are emotionally connected, it also means you have deep feelings for each other and understand your partner on a deeper level.
Love and emotional connection, ideally, should be together to create a lasting relationship.
Final thought
Emotional connection is one of the complex sides of relationships. Some people think you get to develop it as one of the emotional benefits of marriage, but for others, it should be the first foundation of love.
Either way, emotional connection is very important in any relationship. Without it, your love won't have security, and you'll feel that, over time, there's a big piece missing.
Emotional connection and love should be connected because you will not only fall in love with your partner but also want to stay in love with this person.
Share this article on
Want to have a happier, healthier marriage?
If you feel disconnected or frustrated about the state of your marriage but want to avoid separation and/or divorce, the marriage.com course meant for married couples is an excellent resource to help you overcome the most challenging aspects of being married.
More On This Topic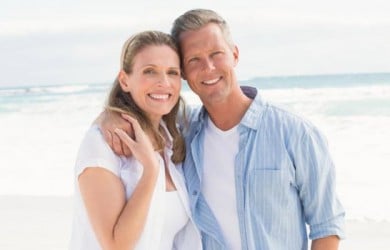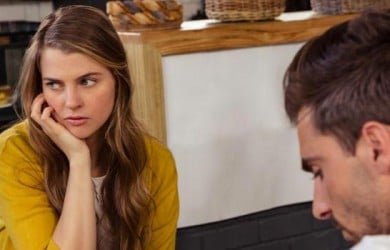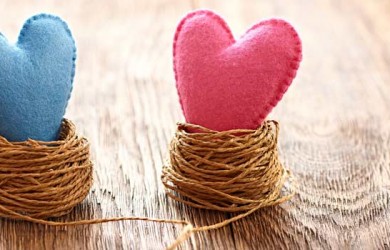 Recent Articles
You May Also Like
Popular Topics On Married Life