3 Reasons for Lack of Emotional Intimacy in Relationship
It's almost cliche to point out that as your marriage logs more years, you will experience a lack of intimacy between you and your partner. Every romantic comedy and stand up comedian has made a point to exploit this general truth for a few laughs. With times comes familiarity, and with familiarity, intimacy can suffer.
As easy as it would be to simply chalk it up to the length of your relationship, there are plenty of other variables at play. There are many potential causes for a decreased amount of physical and emotional intimacy, and it's worth the time to explore each one. Read on as we dive into what might be causing the distance between you and your partner.
It's not time's fault, it's your habits
Let's just get this one out of the way, since it can absolutely be a cause for decreased closeness in your relationship.
To be fair, it's not time's fault. It's more about the familiarity and trust that you have gained over that amount of time that contributes to your disconnection. Think of anything that you do over and over again on a daily basis.
When you brush your teeth, you don't think about how you're doing it or what angles you should be using; you're simply doing the same thing you did yesterday without thinking about it.
When you take a shower, you're probably not consciously aware of what order you do things or the mental checklist that you're working on as you bathe yourself. All you're doing is robotically repeating the routine you've been using for years.
The habitual patterns that you use to bathe and brush have been finessed over a long time. In the same light, your patterns of intimate behavior with your spouse have probably settled into autopilot. You kiss each other good morning, you kiss each other goodnight, and then you save the sex for a birthday or anniversary.
To shake up the monotony, you and your partner have to make concerted effort to be more conscious of how you physically and emotionally interact with each other. If you can be more intentional about when and how often you engage in an intimate behavior, you'll have more control over the outcome of the process.
Wake up to your habits and you'll be able to change them to help you and your partner feel closer than ever.
You or your partner can't shake off the past
Although intimacy seems like it's a subject that only involves you and your partner, there may be more to it than that.
Either you or your spouse may have some deep rooted emotions about intimacy due to past relationships. Your wife may have been sexually abused by a former partner, so she isn't comfortable being close to you more often than once or twice a week. Your husband may have been cheated on, so his physical and emotional guards are having trouble coming down for you in your current relationship.
Whatever the story of the past is, it's important that it doesn't become the elephant in the room. If it goes unspoken for too long, the lack of intimacy, because of it, could raise tensions. If it is addressed head-on–with the support of a counselor or therapist–you can see the intimacy problem for its true cause; the past trauma that someone experienced.
Lack of intimacy or self-esteem?
If you or your partner are hesitant to engage in something intimate, it may simply be because of low self-esteem.
Even though you both love each other and feel safe with one another, it's possible that thoughts of "I'm not good enough" still loom large. Your partner may look at you and think that their physical body is shameful by comparison. Rather than viewing an intimate moment as a chance to connect, they may just be stuck in their head, thinking about how embarrassed they are that you have to see them naked every time you hop in bed.
The opposite of that could also be true. Your self-esteem might be the one that's drawing the divide in your intimate relationship. You may consciously want to be more intimate with your partner, but subconsciously you feel insignificant and less desirable by comparison. You could be yelling, "Make love to me!" on the outside, but deep down, your insecurities are screaming, "If he doesn't make love to me, then he isn't attracted to me, doesn't love me, and might just be sleeping with another woman!"
In either case, a lack of self-esteem will keep driving a wedge between you and your partner. The best thing you can do is to recognize this as a potential cause and remind each other that there's no reason to feel insecure when in each other's presence. Consistently dispelling those insecure thoughts will allow you and your partner to get closer than you'd imagine.
Conclusion
It doesn't matter what the cause of lack of intimacy is; what's important is identifying them so it doesn't lead to a further separation between the two of you.
Don't judge the insecurities that come up.
Don't get mad at the past.
Don't think that you can't teach an old dog new tricks.
If the goal is to get closer to your husband or wife in and out of bed, then do whatever you can to work your way around the causes of low intimacy listed above.
Your marriage is worth fighting for, and without a close emotional and physical connection, it's going to be a lot harder to keep that passionate fire burning bright.
Share this article on
Want to have a happier, healthier marriage?
If you feel disconnected or frustrated about the state of your marriage but want to avoid separation and/or divorce, the marriage.com course meant for married couples is an excellent resource to help you overcome the most challenging aspects of being married.
More On This Topic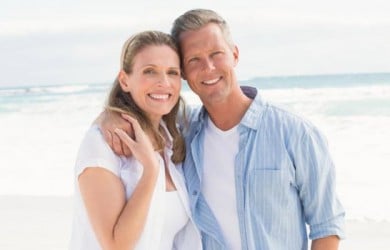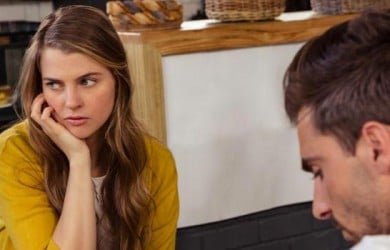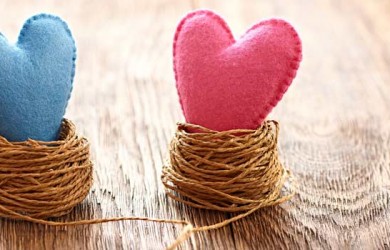 Recent Articles
You May Also Like
Popular Topics On Married Life