How to Handle Reactive Emotions in Marriage: 9 Strategies
Keeping relationships is vital for humans because it provides several benefits that make life bearable and worthwhile. When you discover that your interpersonal relationships are becoming challenging to maintain, it might be due to factors like emotional reactivity.
In this article, you will learn what it means to have reactive emotions and how they can be handled to preserve your relationships.
What does emotional reactivity mean?
Emotional reactivity is the intensity and speed at which a person emotionally responds to various situations.
If someone has high emotional reactivity, they quickly react to emotional triggers. In comparison, someone with low emotional reactivity will likely remain calm and collected when faced with similar situations.
Emotional reactivity differs from individual to individual and is influenced by factors like society, genetics, stress, and temperament.
To learn more about Emotional Reactivity, read this study by Carla B. Kalvin and other authors. This study explores emotional reactivity, focusing on behavioral problems that may contribute to impaired social functioning.
Why is it vital to handle emotional reactivity in a marriage?
One key to a sustainable and healthy marriage is properly managing emotional reactivity. When couples are oblivious to how they respond to each other, it can affect the relationship dynamics.
If emotional reactivity is handled well, it can reduce the intensity and rate at which couples have conflicts. They will find it easier to resolve their misunderstandings because they can communicate their feelings and emotions irrespective of how delicate the situation is.
Couples will also find each other tolerable because they know how to respond to situations while keeping their emotions in check.
In this research by Qunming Yuan and other authors, you will learn how emotional reactivity affects marriage. The study is titled The Effect of Emotional Reactivity on Marital Quality in Chinese Couples.
9 ways to reduce emotional reactivity
Emotional reactivity occurs when an event triggers intense emotions. You might behave in a way that you won't be proud of. Here are some ways to reduce or manage reactive emotions.
1. Respond instead of reacting
People often show reactive emotions without being patient to determine what is happening to ensure they respond correctly. It is important to remember that even though circumstances can affect your peace, you are solely responsible for how you respond when things don't go your way.
2. Do your research
Knowing how not to show reactive emotions comes with researching extensively about it. You can learn answers to questions like, "What is emotional reactivity," "How to be less reactive emotionally," etc.
Do good research on the best way to behave when facing stressful situations that can make you act unpredictably.
3. Identify your triggers
When it comes to how to not react emotionally, it involves knowing your triggers. You need to know what allows you to react when a situation doesn't go your way. The next time you feel reactive emotions, you will be able to tell that it was a trigger.


4. Avoid assuming and seek clarity
One of the reasons why people show reactive emotions is because they make assumptions. When you hear something, ensure you do your research instead of making decisions with the present information. Getting clarity is important to preventing emotional reactivity.
5. Don't let bad experiences be your yardstick
Another way to prevent reactive emotions is to stop having bad experiences, as in your case study. It is vital to note that negative or bad experiences can form prejudice in your mind that you may be unaware of.
If you are emotionally reactive to a present event, remember that your reaction might be due to a past negative event.
6. Engage in self-care
One of the ways to learn how to be less emotionally reactive is to practice self-care. If you notice that you have been experiencing reactive emotions, you can combat it by intentionally caring for yourself.
You can go on a vacation, hit the gym, go for a massage, spend time with your loved ones, etc.
7. Surround yourself with positive people
Your association greatly determines how you act, think, and feel. If you want to learn how to stop reacting emotionally, surround yourself with individuals with a positive mindset. This means that when a problem arises, you will tackle it constructively without reacting emotionally.
8. Make yourself happy
You can learn how to stop being emotionally reactive by making yourself happy. Look for every opportunity to be happy and joyous, and refrain from being sad. Endeavor to find joy in every situation and learn to laugh regularly.
9. See a professional therapist
If you discover that your reactive emotions are getting out of control, you need to seek professional help. Seeing a therapist comes with learning effective strategies that will help you make the right decisions when you notice signs of emotional reactivity.
5 benefits of managing emotional reactivity between couples
Love is not enough to build a healthy and successful marriage. Couples need to learn how to manage reactive emotions so that it doesn't tear the union apart. Here are some benefits of managing emotional reactivity between married couples.
1. Better communication skills
When you notice the signs of emotional reactivity, and you're intentional about managing it, you and your partner will get better at communicating your emotions effectively.
By recognizing the signs of emotional reactivity and actively addressing them, both partners can become more adept at articulating their emotions in a clear and constructive manner. This improved communication fosters a deeper understanding of each other's feelings and concerns, ultimately strengthening the marital bond.
2. Reduced conflict
Conflicts with increased frequency and intensity will occur regularly in a reactive relationship where emotions are not managed. However, if couples learn to manage reactivity, it can reduce the intensity and frequency of conflicts.
A reduction in conflict not only creates a more peaceful atmosphere within the marriage but also allows both partners to allocate their energy and attention to more positive aspects of their relationship.

3. Strengthens emotional bond
Reactive emotions cause emotional outbursts, which deplete emotional bonds. When these negative emotions are avoided, married partners can build a stronger emotional connection, ensuring they are more understanding and empathetic.
By proactively addressing these negative emotional reactions, married couples can work towards building a more robust and enduring emotional bond.
4. Improved intimacy
When couples learn to regulate their emotions, it improves their intimacy level. They will find it easier to connect emotionally and physically.
When partners can effectively manage their emotional responses, they create a safe and nurturing space for vulnerability and emotional sharing. This, in turn, facilitates a deeper emotional connection and makes it easier for couples to engage in intimate physical closeness.
As emotional barriers diminish, physical intimacy can become more fulfilling and satisfying.
Watch this video to learn tips from a marriage therapist on how to improve emotional intimacy in a relationship:
5. Long-term satisfaction
One of the ways that couples can achieve long-term relationship satisfaction is when they learn how to manage their emotions. They will be happier and more satisfied with each other because of fewer emotional outbursts.
By reducing the frequency of emotional outbursts, they create a more harmonious and stable relationship environment. This, in turn, promotes enduring satisfaction and reinforces the belief that their marriage is built on a strong foundation of emotional intelligence and mutual respect.
Commonly asked questions
Here are the answers to some pressing questions that can give you more clarity about emotional reactivity and how to handle it if it is present in your relationship:
What differentiates emotional reactivity from emotional regulation?
The common emotionally reactive definition is immediate emotional responses to situations or stimuli. The individual reacts emotionally without control or prior thought. At the same time, emotional regulation is the intentional control of your emotional responses and the ability to manage your feelings when responding to different situations.
In what way does emotional reactivity affect communication and conflict resolution in a marriage?
The absence of control regarding emotional reactivity can increase conflicts and dampen communication between married couples. When partners learn to manage their emotions, there will be fewer conflicts, and communication will improve.
Can emotional reactivity be regarded as a mental illness?
Emotional reactivity is not a mental illness; however, it is a trait that shows how people respond to situations. However, extreme cases of emotional reactivity can affect the daily functioning of an individual's life, which can be associated with some mental health disorders.
Can emotional reactivity be cured permanently?
Emotional reactivity is a natural aspect of human emotions, and individuals can learn to manage it by applying some techniques. Some of these self-help strategies include emotional regulation skills, lifestyle changes, medication, therapy, etc.
How can I know I have emotional reactivity?
Knowing if you have emotional reactivity is pivotal in understanding how to respond irrespective of the situation. Some signs that you may have emotional reactivity include impulsivity, intense and quick emotional responses, overreactions, difficulty in solving problems, etc.
Final thoughts
Remember that reactive emotions are natural, and everyone will likely experience them. However, when it negatively affects your physical and mental health and relationships, you need to seek help. You can see a relationship counselor or therapist on how to help you manage your emotions to avoid ruining your relationships.
In this book by Lola Olsten, you will learn how to control your emotions effectively. This book titled How to Control Emotions in A Relationship, teaches you how to master your emotions with peace.
Share this article on
Want to have a happier, healthier marriage?
If you feel disconnected or frustrated about the state of your marriage but want to avoid separation and/or divorce, the marriage.com course meant for married couples is an excellent resource to help you overcome the most challenging aspects of being married.
Learn More On This Topic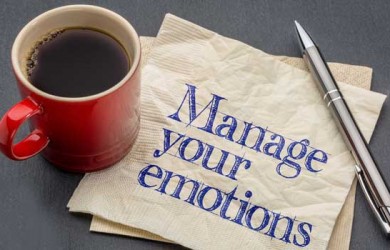 You May Also Like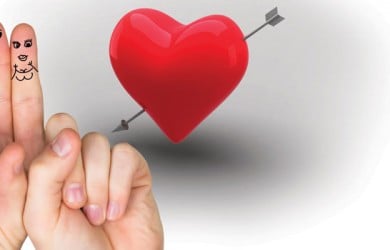 Popular Topics On Married Life