How to Win Your Husband Back After He Leaves You
It hurts a lot when a relationship goes downhill or when a marriage crumbles. It is indeed disheartening when your husband leaves you, and you're left wondering will he ever come back.
It's hard to deal with this situation because when you love someone, it's daunting to reason why it happened, especially when overwhelming emotions lead you.
The natural feeling when one of the partners is hurt is to want to hurt them back, but this won't make you feel better. In fact, it will make things worse.
How can I win my man's heart again?
Instead of trying to hurt him back, try different approaches. You both can save this relationship if you are willing to do so.
Try to understand where he is coming from, what is the root cause of the conflicts between you two, is there a communication gap or lack of understanding, or it's just who he is. There can be many reasons for it.
Ask yourself if your relationship is something you want to work on.
How to win your husband back is a question that has multiple answers, and it all boils down to you – how committed are you making this work for the two of you!
Related Reading: 

Ways on How to Make Your Husband Love You Again
Being in love isn't enough to make a marriage work
The honeymoon phase will end. Eventually, your life will get monotonous with daily chores and you will feel that things aren't as dripped in love as they were in the beginning. Being in love takes a lot of effort. The continuous investment of emotions keeps the relationship stronger.
This is exactly why you have to put some work into your marriage. It's not enough to just be in love.
You have to develop certain skills, such as being a good listener, having a kind, soft nature, and a pleasant character.
But why would you do that?
Think about your ideal spouse. What are their characteristics?
Are they supportive? Are they willing to admit they're wrong sometimes? Are they kind and respectful, willing to make compromises and sacrifices for the sake of your marriage?
Whatever their traits are, be this spouse, and you will find yourself enjoying your marriage much, much more.
Related Reading: 

How to Get Your Wife Back After She Leaves You
15 ways on how to win your husband back
Even the most successful marriages in the world are made of sheer effort and embracing change if you are sure that you both are meant for each other, and you can overcome the problems between you two.
You probably want to make some changes in your perspective and try out some new ways to win him back.
1. Give him some breathing space
We're not saying you should forgive him. You are hurt, you feel betrayed and lied to, and no one can deny this, but to win your husband back from the other person, you want to be the partner he wants to come back to.
Understand he cheated because something was missing in your marriage. Or, if you believe he was at fault entirely, this certainly isn't the time to crib about it. If you want to win him back, you will have to let some time go before discussing the issues.
Related Reading: 

Let There Be Some Space in Your Relationship
2. Don't complain all the time
Do you have the tendency to nag about everything all the time?
Well, no one likes listening to naggers, try to make a list, and instead of complaining, have a heart-to-heart. Wondering about "is my husband leaving me for complaining too much or this or that?" will lead you nowhere.
Stop complaining and try to handle the situation with ease.
Related Reading: 

Critical Spouse Signs and How to Deal With It
3. Learn his love language
There are a couple of love languages people speak: some feel loved and appreciated when they get gifts, others when they are listened to and asked for an opinion, and some need just a bit of help in cleaning the house to feel respected and loved.
If you're wondering how to win your husband back, this is a great way to make him yours again: learn his language.
Think and pay attention to when does he feel loved? Have you been doing things that make him feel respected and wanted?
Also Try: 

Love Language Quiz
4. Try to understand why it happened
If you are willing to win his heart back, try to find compassion in your heart. However, you can only do that if you reach the root of the problem. You need to find out if there was something missing from your marriage or it was entirely his fault.
If you don't figure out if there is a problem that needs to be solved from your heart or it's just how he is, getting him back may not work. You need to be sure of why it happened in the first place to win your husband back.
If it's something that you can work on, you should be compassionate about it, but if it's not, just know that it's not the end of the world. Leaving toxic people and moving on is the best way to live, and you only live once!
5. Be happy
Mission impossible? Sounds like it for sure, but it's crucial for you to refocus for a while, although all you can think about is, "My husband left me. How do I get him back?"
It's ok, it's normal, but try, really try to do things for yourself that make you feel great!
Winning your husband back can be much easier than you think if you decide to do things for yourself and get happy first. He will feel your great energy and will be attracted to you again.
6. Listen
As simple as that – Listen to him. If I want to get my husband back from the other woman, I need to know how he feels, what he wants, and what was the reason he left me.
Unless you learn to listen, you will never hear why he left you, and you will probably never make him yours again.
Related Reading: 

Give Your Significant Other the Gift of Listening to Them
7. Consult the experts
As marriage expert Laura Doyle writes in her book, "complaining about each other 1hr per week is not going to save your marriage" and no one got happier by doing so. If you want to win your husband over the other woman, you don't want to go over all the reasons why he left in the first place.
You can learn how to win your husband back by consulting a relationship coach, who might recommend joint sessions, or he/she might work separately with them if you don't want to go through it together just yet.
Related Reading: 

Counseling While Separated Might Just Save Your Relationship
8. No drama
No one likes partners who cause drama. Yes, what you are going through is sensitive, and it's a big event in your life, but it still isn't a reason to create a huge, messy drama.
Getting back the love of your life can be a challenge, but for the love of God, please don't have your family members helping you out. This is the drama we're talking about. Leave them out and sort it out yourselves.
9. Leave him alone to get him back
It's good to be apart sometimes because it can help us realize how much we love the other person and how much we miss them.
I know the one thing you can think about is how to win your husband back, but winning your husband back might mean you have to let him go for a while.
10. Think positive
Sometimes leaving things to higher force works well for both. You can write a little prayer for your husband to come back home and read it daily. Write down all the good things you have been through together, all the reasons you love him, and write about your future.
It will refocus your attention and will heighten your vibration too. If I'm asking myself will he ever come back, I am not sure he will. Rephrase your words and make an affirmation that he is coming back.
Related Reading: 

Ways to Build Positive Relationships
To learn more about the power of affirmations and thinking positively, watch this youtube video.

11. Let go of controlling him
Trying to be in control all the time is a sign you don't trust him, or you're doubting him and his abilities. No one likes being controlled, and more importantly – no one likes being with a person who makes them feel not good enough.
Make him yours again by showing him complete trust. Tell him you trust him with his decisions, and if he thinks this is the best for him, you support him.
This will make him wonder if he made a good decision, and he will see a new side of you that is not controlling, but it's rather forgiving and understanding.
12. Personal and spiritual growth
When you focus on yourself and try to better yourself, you are reframing your mind and allowing yourself to be the best person you can be.
It's a great chance to awaken yourself and to realize what you can improve, rather than blaming him for everything.
Related Reading: 

Motivate Your Spouse Towards Personal & Spiritual Development
13. Stay strong
Don't have meltdowns. Keep your cool. It's easy to say it, but hard to actually do it?
Yes, we understand but what you have to understand is that losing your temper and melting down isn't going to get you anywhere. It's just going to make the hole deeper and deeper.
14. Focus on yourself
Making yourself attractive Physically, Intellectually, Emotionally, and spiritually can save both of you.
It will help you grow as a person, but it will also inspire and attract your husband, and this will help win your husband back from the other woman more than anything.
15. Ask yourself why
Finally, if you find it tremendously hard to do any of the things above and you're questioning "whether I should even try to get my husband to love me again," maybe you don't have to do anything.
If it feels wrong, maybe it is. Give yourself some grace and stop beating yourself up trying to find out what's wrong with you.
Related Reading: 

My Husband Wants a Divorce, How Do I Stop Him
Conclusion
Will he ever come back?
No one can tell you this. You can tell with your own intuition.
Sometimes spouses like to deceive themselves that the other one is coming back because they just can't accept the reality and are afraid of being left alone, but you have to understand that you are capable of living on your own and of building your own happiness too.
Be the best version of yourself, and you will attract the right people to you. Either you will win your man back, or maybe you will attract someone new who will transform your life for the better.
Share this article on
Want to have a happier, healthier marriage?
If you feel disconnected or frustrated about the state of your marriage but want to avoid separation and/or divorce, the marriage.com course meant for married couples is an excellent resource to help you overcome the most challenging aspects of being married.
Learn More On This Topic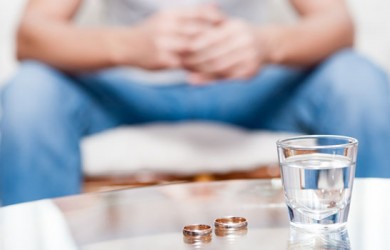 You May Also Like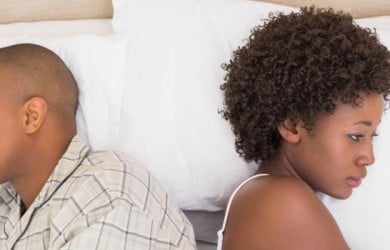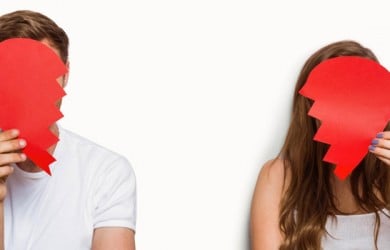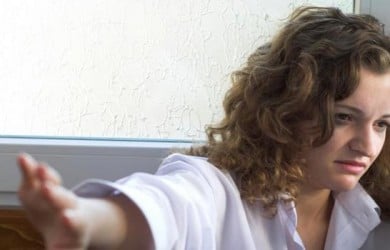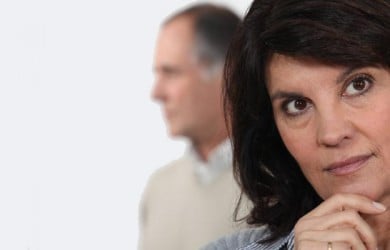 Popular Topics On Marriage Help