What Does the Bible Say About Dealing With a Nagging Wife
You go home from work and you just can't wait to eat a hot meal and relax but instead, you go home and get scolded like a child.
For a man to be in this situation also means misery.
Reality is, no one wants to have a nagging wife. In fact, this is the most hated characteristics that husbands complain about when they are together but sadly, it's also one of those things that can ruin a marriage.
If you're tired of listening to the endless nag every day but you still love your spouse, then the only way to fix this is to handle the situation – but just how do you do it?
Signs that you have a nagging wife
Men hate women who nag.
It doesn't matter how much a man loves his wife – if she's an irritating nag then this can lead to loss of respect and even love.
It's tiring, isn't it? To have to endure wasted minutes of listening to angry rants from your wife. Wouldn't it be better if she would just prepare you a hot meal and an ice-cold beer? Yes, we feel you.
So, for those who aren't still sure that they have a nagging wife – here are the signs that will validate it.
Does your wife criticize everything? From how you eat to how you are so hard to wake up to the way you handle the kids? Do you constantly feel like you're being watched and being criticized?

You may notice that at the first few years, she'll request you to do things, but later on turns into commands and changes such as facial expression, tone of voice, and actions would already be different.

If you think nagging is just all about words, think again. Nagging can also be in a form of actions such as folding of arms, rolling of eyes, and so much more.

Do you always have to find yourself listening to your past mistakes being repeated again? It's like a never-ending list of her issues with you and one little mistake will definitely lead to another flashback of mistakes. Tiring, we know.

Does she frequently extend her nagging even if you are not in the house or even when you have visitors? This can really get into your nerves as it disrupts work and even looks like you're being shamed in front of other people.
What does the bible say about a nagging wife?
Most of the time, the most common advises that men take when asked how to deal with a nagging wife is to ignore, stand their ground, and even leave her for good. But did you know that you can base your decision by reflecting on the teachings of the bible?
Yes, you're correct. While there is no exact list of tips on how you can fix your marriage with a nagging wife, there are, however, notes about what does the bible say about a nagging wife and from here, you can base your decision.
Remember that our marriage should be under the Lord's guidance. This goes the same with having problems with your marriage and your spouse.
Let's reflect on some of the most powerful biblical verses that can help us work with a nagging wife –
"It is better to live in a corner of the housetop than in a house shared with a quarrelsome wife."
–Proverbs 21:9
It clearly states that it is better to live on the roof than with a nagging wife and most husbands experiencing this situation would agree.
If we'd look into this, it doesn't say that the man should find shelter elsewhere or leave his wife.
"It does not dishonor others, it is not self-seeking, it is not easily angered, it keeps no record of wrongs." – 1 Corinthians 13:5
This is a reminder of what our love is for each other. It shouldn't be demanding, it shouldn't easily be angered and never should it keep a record of the wrongdoings of each spouse. Instead, appreciate, respect, and love unselfishly.
"Submit to one another out of reverence for Christ. Wives, submit yourselves to your own husbands as you do to the Lord." –
Ephesians 5:21-22
The Bible clearly doesn't agree with a nagging wife and who would?
It reminds us all the time that a woman should submit to her husband as she submits to our Lord and that's should be the case.
It doesn't necessarily mean that the wife should always agree to the husband to the point that she no longer has her own voice but the respect should be there for the man of the house.
How to deal with a nagging wife biblically
There can be many reasons why a wife would nag.
It's important to also know this before we try to change her or the situation. Remember, we also need to be fair here. If she nags about how you carelessly leave your clothes everywhere or how you always come home late without any valid reasons, then this may be something that you also need to see and be truthful about it too.
So, you want to know how to deal with a nagging wife biblically? Just follow what the bible teaches us and use them as guidelines. Remember-
1. Reevaluate your faith in God
Both of you should reevaluate your faith in God. Remember, your marriage should be guided by the teachings of the Lord and remember his promises.
2. Talk and compromise
Cheating and hurting each other or divorce isn't the answer to all of these. If you have an issue with your nagging wife – talk.
Though, with this open communication, you also have to be true to yourself, meaning, if in times you're responsible for her nagging then admit it and be open for change.
3. Work together
It will be easier if you both work together.
Compromise with each other and towards one goal.
Let the Bible guide you through
Living with a nagging wife is not our ideal situation, but do you think giving up would make it better? Wouldn't you rather reflect through the teachings of the Bible and guide your wife into a better person while also submitting to the teachings yourself?
Again, remember that you are the head of the household and this is your chance to guide your wife so both of you can be better and happier.
Share this article on
Want to have a happier, healthier marriage?
If you feel disconnected or frustrated about the state of your marriage but want to avoid separation and/or divorce, the marriage.com course meant for married couples is an excellent resource to help you overcome the most challenging aspects of being married.
More On This Topic
You May Also Like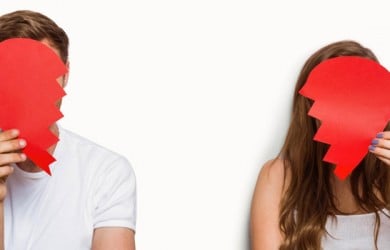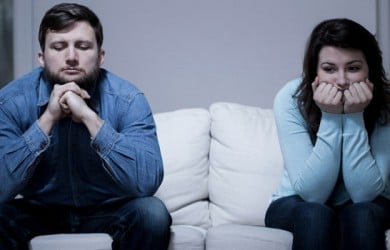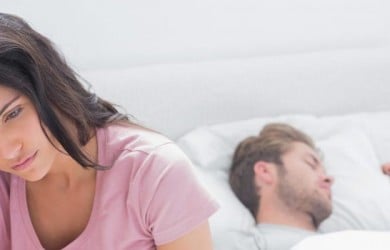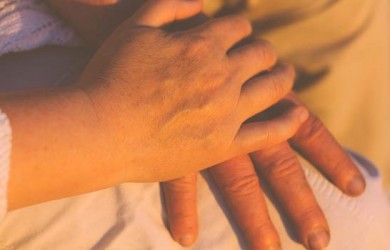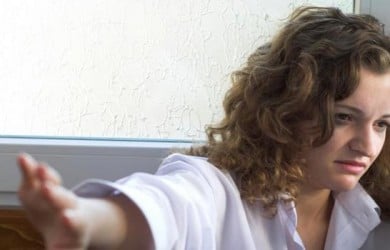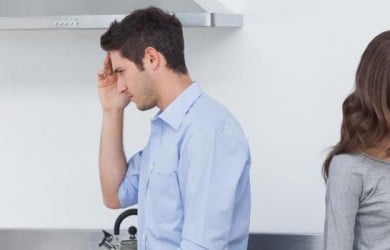 Popular Topics On Marriage Help