Motivate Your Spouse Towards Personal & Spiritual Development
We all know that, when married, one of your tasks is to encourage your spouse to pursue personal and spiritual self-development; but, ever wondered exactly how to do that?
This is a tricky one because it involves a certain level of such development of your own. To be able to support and guide someone you should know what you're talking about, right?
Well, although this is true in general, the beauty of marriage is in that you grow both as a couple and as an individual in it. One spouse's path is the other's as well.
Why support in marriage is crucial
The moment you say your vows is the moment when you stop being alone, in any sense you can think of.
In good marriages and in bad ones, once hitched, you don't ever get to or have to make your decisions as an individual rather as a half of a union. Which can be both a positive and a negative in a relationship.
Ideally, spouses share their values and goals. This makes it that much easier to offer support and constructive opinion on where they are both heading, personally and spiritually.
Spouses can share their efforts, troubles, obstacles, and path. Their growth as an individual and as a couple complements each other.
For married men and women whose partner supports them on their path, life is a beautiful place. There isn't a hindrance they can't overcome. Married people almost always incorporate being a spouse into their identity.
Because of such a shift in one's identity, without the other spouse's support, they hit a dissonance that can and does cause many issues and frustrations.
When married, if your spouse doesn't condone your aspirations, you can either sacrifice your ambitions or the relationship.
Fears revolving around the spouse's personal development
Why someone wouldn't want to encourage their spouse on their path towards self-growth?
What kind of a person is that? Well, let's not be so quick to judge. As a matter of fact, this happens more often than one would think. Many don't even realize that they're in fact sabotaging their husband's or wife's development as an individual.
The reason is quite simple, it's insecurity.
Insecurity when it comes to the relationship itself, to one's own qualities and abilities, to the future. Humans are creatures of habit, often even when it causes us to be mediocre or unhappy. And we want our partner not to change either.
Self-development, personal and spiritual, changes people. This change is, obviously, for the better. But, the main fear you can expect to encounter in this situation is that this development will come with the spouse's wish to change the relationship.
Or, even more so, to end the marriage.
There is the fear that the spouse will find someone new, someone, who understands their new Self better. This fear is only human. That doesn't mean it's founded in reality.
Be a good spouse and offer encouragement all the way through
The reason why the fears we described above aren't real is because of the true self-development results always in acceptance.
In other words, if your spouse is on their path towards becoming a new and improved self, the by-product of this journey will be that they become more tolerant and understanding of you and all your weaknesses. Moreover, with every step towards enlightenment, the llovedone feels grows.
But, let's also be direct.
There are people whose marriages are a disaster, and they as individuals have reached great heights in personal and spiritual development. The reason is in that they did now work on their psychological growth in cooperation with their spouses.
For one reason or the other, their path became a lonely journey, which resulted in them becoming distant and in a constant dispute with their spouses.
How to give the best support
So, in essence, you shouldn't fear your husband or wife's self-development, you should cherish and support it.
But, you should definitely get involved.
Not to say that you yourself will learn a lot from this experience. So, how to do it? The main job is already behind you – reading this article and learning that you should offer encouragement and not hold back your enthusiasm.
Start with sitting down with your spouse and discuss their aspirations when it comes to the process. Let them explain to you why and how much they want to pursue that path. The more interested you are, the more they will want to share with you. Be explicit about your support and being in accord with it all.
Discuss openly your own fears and needs, and, as with everything else, at the beginning and throughout the process, talk, talk, talk. Communicate assertively and respectfully about every new issue that arises along the way.
And from that point on, just enjoy the ride.
Share this article on
Want to have a happier, healthier marriage?
If you feel disconnected or frustrated about the state of your marriage but want to avoid separation and/or divorce, the marriage.com course meant for married couples is an excellent resource to help you overcome the most challenging aspects of being married.
Learn More On This Topic
You May Also Like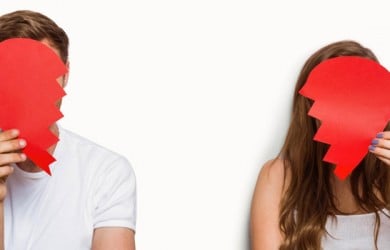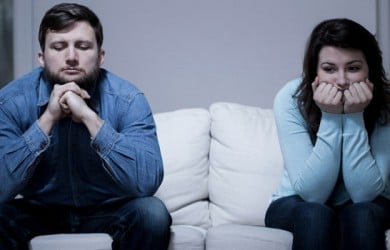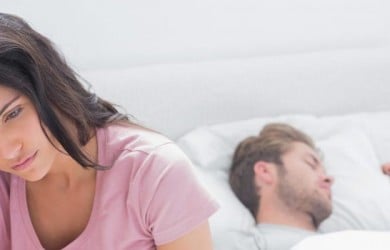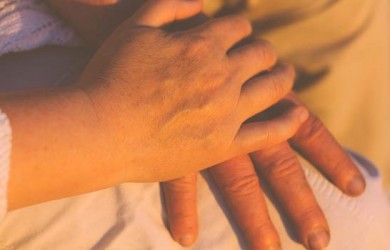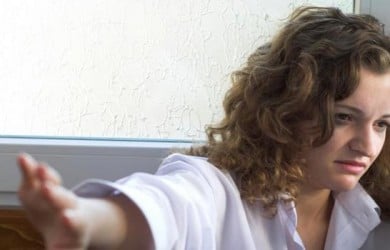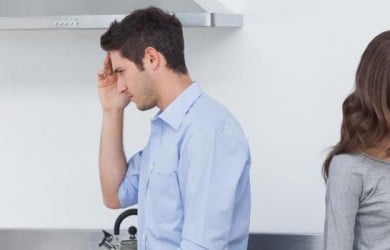 Popular Topics On Marriage Help