20 Signs You're in a Loveless Marriage and How to Cope With It
Every couple dreams of marital bliss.
From the moment they start planning their wedding till death do them part, they are hoping to live a happy married life. Like most hopes and dreams, only a lucky few get to achieve them. It takes a lot of sacrifices, hard work, and a lifetime of grinding to reach the finish line.
Most couples start their married life in high spirits, but sometimes, many end up in a loveless marriage.
Starting their own family, making their own decisions, doing everything together, and so forth sounds like a lot of fun. All of the above is harder said than done.
Stress builds up, and romance takes a back seat. Even responsible couples find it challenging to find time for each other.
What is a loveless marriage?
A loveless marriage is simply when you do not feel loved or cared for by your partner. If both you and your partner feel unhappy in the marriage, chances are you are in a loveless marriage.
The spark dying down is one thing, but losing fundamental feelings of wanting their company, being around them, doing certain things to make them happy, etc., can be considered signs of a loveless marriage.
Why does a marriage become loveless?
When two people decide to get married, nobody thinks or expects that they will fall out of love with each other. However, losing feelings for your partner is not uncommon. This can happen due to a variety of reasons.
Marriage or relationship is not the priority anymore. Maybe their career is taking all their time and energy, or now that you both have kids, all the focus is on them.

The couple has problems adjusting to each other's personalities, dreams, and goals and end up drifting apart.

A significant event such as adultery, dishonesty, or lying has caused resentment difficult to deal with.

Financial stress, sexual inadequacy, or joblessness can cause one person to fall out of love with the other.
Related Reading: 7 Signs You're in a Loveless Marriage
What is considered a loveless marriage?
There is a difference between a loveless marriage and a sexless marriage. A sexless marriage is when you are having sex less than once a year. However, it could be a sexless marriage for someone even if you had sex only monthly.
Marriage is not sexless if the amount of sex keeps both partners happy and satisfied.
A marriage can be considered loveless when the basic feelings of love, care, understanding, and trust do not exist in the relationship anymore.
There is contempt, resentment, and hatred for each other that has built over time. Both or at least one partner not wanting to work the marriage out can mean that you are in a loveless marriage.
20 signs of a loveless marriage
Have you heard of the story of a boiling frog?
As the story goes, if you put a live frog in boiling water, it will jump out. But if you put a frog in lukewarm water and heat it slowly, it will not perceive the danger until it's cooked to death.
A majority of loveless marriages are similar to a boiling frog. The relationship degrades gradually, and the couple does not notice it until it's too late.
Here are signs that your marriage is already in hot water.
1. You stop saying "I love you" to each other
One of the most apparent loveless relationship signs is the lack of affection when talking to each other.
Do you still remember when your relationship was new, and you couldn't stop saying sweet nothings to each other?
The moment it stops completely is a red flag.
2. Every little thing turns into a huge fight
If the first sign signals an unhappy marriage, this sign means that your relationship is at a critical boiling point.
If little things about your spouse irritate you to the point of madness, it's time to step back and reassess your relationship.
3. You turn to others for comfort
The moment your spouse becomes a source of hatred, some people turn to something, such as alcohol, video games, or someone else, for support. If this happens to you, then your marriage is in jeopardy.
A marriage without love is troublesome, but the moment partners start to love someone/something else, then it's a sign that the love that once existed in the marriage is no more there.
4. You find staying at home stressful
A person should view their own home as a refuge.
It doesn't matter if the person lives alone or with a big family. The ideal home life is a place where one rejuvenates and gets away from worldly problems.
The moment your home, particularly your spouse, becomes a source of stress, then your relationship is not working out.
The moment you find yourself making excuses to avoid going home, including really working overtime, it's a sign you are stuck in a loveless marriage.
5. You avoid sex
A sexless marriage is already a red flag in itself, but if you or your partner is purposely avoiding it, that's not just a threat to your relationship, but it could also lead to depression.
It's a typical pattern for long-term couples to tone down sexual activities as they get older, but avoiding sex is a whole different issue altogether.
6. You regret marrying the person
One clear sign of being stuck in a loveless marriage is when you blame your partner for not achieving everything you could have done if you hadn't married them.
Regretting your decision to marry your current spouse shows you subconsciously believe you made the wrong choice.
Related Reading: 8 Signs You Married the Wrong Person
7. Historical-hysterical
You and your spouse fight a lot, and when you do, it never ends with a constructive conversation.
It always starts with shouting, finger-pointing, name-calling, and eventually a list of all the wrong things each partner did since time immemorial.
It then ends with one partner walking out in anger or violence.
If your relationship has gone from unicorns and rainbows to hellfire and brimstone, then you're not only in a loveless marriage, you're in a dangerous one.
8. You have divorce fantasies
You think about a life without your partner, where you two are not married. In your fantasy, you may be married to someone else, an idea, or a person you know already. If you think about a life without your current spouse, it is a sign of being in a loveless marriage.
9. You do not care about each other's concerns
Whether those issues are personal, family-related, or about work, you both do not care about each other's concerns anymore. You do not listen or lend an ear when your partner wants to talk, and they behave similarly.
Not caring about what bothers you both is a clear sign that you are in a loveless marriage.
10. You feel alone
Even as your partner is around you, say sitting on the couch with you or watching a movie with you, you feel alone. You know they are disconnected from you and disinterested in the activity. Most likely, that is how you feel as well.
11. You do not trust them anymore
Trust is one of the essential foundations of a marriage. If you feel you cannot trust your partner anymore, chances are, the love is already gone. If you suspect infidelity or question your place in their life, you are in a loveless marriage.
12. Everything about them annoys you
When we are in love with someone, their little quirks make us smile. However, when we fall out of love, or the feelings disappear, the same things start to get under our skin and annoy us.
If you feel annoyed by literally every little thing your partner does, chances are you are in a loveless marriage.
13. One of you has already cheated
When we are in a monogamous relationship, cheating or infidelity can be a dealbreaker. Suppose one of you has already broken the marriage rules without considering the consequences. In that case, it will have on the other person and your relationship. You may be in a loveless marriage.
14. You both have secrets
One of the bases of a loving relationship is honesty. If you both keep secrets about any part of your life from each other, the chances are that honesty and trust are missing in your marriage. In the absence of those, it is most likely a loveless marriage.
15. You do not want to stay committed anymore
When we are in love with a person and want to stay in a marriage, commitment is the way to go. However, if you feel you have fallen out of love, you may no longer want to stay in a committed marriage.
16. You feel the urge to explore
Maybe you settled in your marriage too soon, because you were in love with your partner then. However, if you feel the urge to explore relationships – whether it is sexually or emotionally, chances are that you are in a loveless marriage.
17. You both criticize each other
It has come to a point where you both cannot think of anything the other person does right. You feel that everything your partner does is wrong and cannot stop criticizing each other.
Related Reading: 10 Ways on How to Deal With Criticism in a Relationship
18. They are always defensive
If you ever point out a problem to your partner, they are always defensive instead of listening or understanding where you are coming from. They start to point out things wrong with you instead of accepting what you are saying or trying to find a solution.
Related Reading: How to Stop Being Defensive in Relationships
19. You are both attracted to other people
If you are in a loveless marriage, chances are you will find yourself incredibly attracted to other people very frequently. If you feel sexually or emotionally attracted to other people apart from your partner, you are in a loveless marriage.
20. You had different reasons to get married
While the common notion is that people get married for love, it is not always the case. If you both got married for different reasons, eventually, when the reason subsides, the love in the marriage would, too.
Why stay in a loveless marriage?
Do you wonder why and how to stay in a loveless marriage?
A loveless marriage does not necessarily mean a relationship that cannot be worked out. All those signs are just manifestations of deeper problem/s in your relationship. But one thing is for sure, you and your spouse need to be partners again.
In love, sex, and marriage. Only then can you resolve problems as a couple. If you both want to work on your marriage, you can choose to stay in a loveless marriage and make it a great partnership again.
Not sure if your marriage is worth fighting for? Watch this video.
How can I be happy in a loveless marriage?
How to cope in a loveless marriage? How to survive a loveless marriage?
Living in a loveless marriage is not easy. If your relationship is exhibiting more than a few loveless marriage signs, it's time to think about moving forward with your marriage or divorce.
If you want a divorce, then prepare yourself for what's to come.
Keep your nose clean, and don't give your spouse ammunition if the divorce arbitration becomes messy. Some examples are getting caught cheating, neglecting your children, or irresponsible spending.
Do your research about divorce and what to expect, also run a financial calculation to see if you can afford being separated from your partner. This is especially true if you are not the breadwinner of the family.
If you are looking to reconcile, you may need a marriage counselor's help to restart constructive communication.
If you are still willing to fix your relationship, don't sabotage it by getting into more fights.
Takeaway
Unless it's a modern arranged marriage for money or power, most loveless marriages are just a couple having a rough patch.
The romance is gone, and responsibilities just got in the way. Rekindling your relationship takes a lot of work. That's why you have to be determined about doing it yourself.
Just like how it took time to turn your dream marital life into the cesspool it is now, it will also take time to put it back together.
Over time, you will know if your partner is also willing to fix your marriage.
Agreeing to go to a marriage counselor is a good sign. One or both of you may have committed infidelity as an escape. Discuss it privately with your therapist.
Laying your cards on the table can help regain trust, or it can damage it beyond repair.
Share this article on
Want to have a happier, healthier marriage?
If you feel disconnected or frustrated about the state of your marriage but want to avoid separation and/or divorce, the marriage.com course meant for married couples is an excellent resource to help you overcome the most challenging aspects of being married.
More On This Topic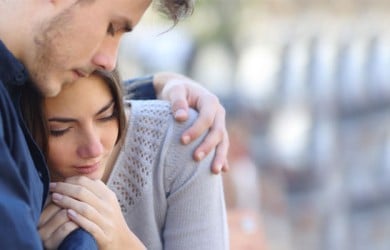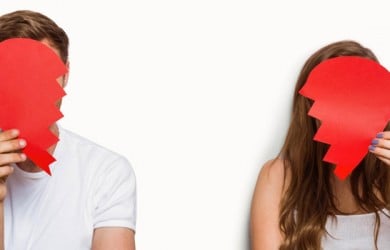 You May Also Like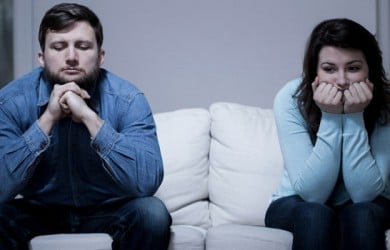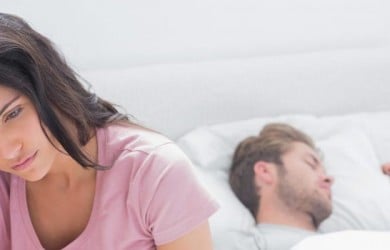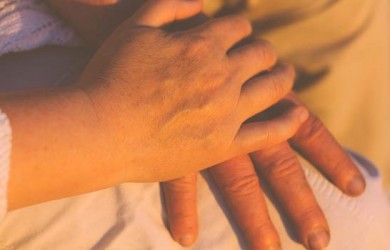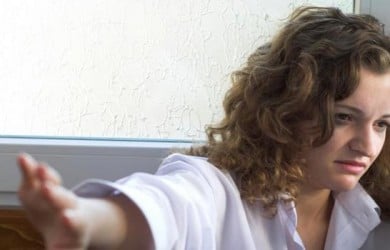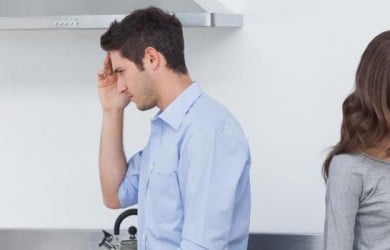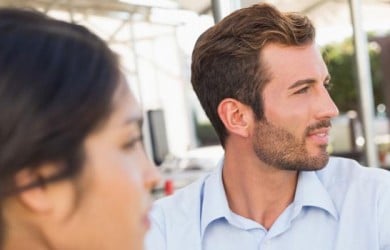 Popular Topics On Marriage Help