How to Fix a Loveless Marriage: 15 Helpful Tips for Couples
Living in a loveless marriage can be challenging, but with commitment and effort, couples can rediscover connection. Explore actionable tips and strategies to revitalize your relationship, fostering understanding, communication, and shared experiences that reignite the flame of love in your marriage.
This comprehensive guide on loveless marriages empowers couples to embark on a transformative journey towards a more fulfilling and loving relationship.
What is a loveless marriage?
A lack of emotional connection, intimacy, and affection between spouses characterizes a loveless marriage. In such unions, partners may feel distant, unfulfilled, and disconnected. Common loveless marriage signs include minimal communication, emotional detachment, and a sense of loneliness within the relationship.
Causes can range from unresolved conflicts and communication breakdowns to changing priorities or external stressors. Reversing a loveless marriage requires open communication, empathy, and a concerted effort from both partners to address underlying issues, rediscover shared interests, and rebuild the emotional bonds essential for a fulfilling and loving marital connection.
Why marriages become loveless: The most common causes
Marriages can become loveless due to various common causes. Communication breakdown ranks high as couples need help to express their needs and emotions effectively. Unresolved conflicts, resentments, and a lack of emotional intimacy contribute to the erosion of love.
Changing priorities, external stressors, and life transitions can divert attention away from the relationship.
Routine and complacency may lead to emotional distance. Additionally, unmet expectations and unaddressed issues can foster resentment. Recognizing these causes is crucial, as couples can then work together to rebuild emotional connections, promote understanding, and rekindle the love that initially brought them together.
Is it possible to fix a loveless marriage?
So, can you fix a loveless marriage? Yes, it is possible with commitment and effort from both partners. Recognizing the signs of loveless marriage, open communication, and a willingness to address underlying problems are critical.
Seeking professional help, such as couples therapy, provides valuable guidance. Rebuilding emotional intimacy involves rediscovering shared interests, nurturing communication, and fostering empathy.
Both spouses must be invested in the process, willing to make necessary changes, and patient as the relationship transforms. With dedication and the right approach, couples living in a loveless marriage can revive their connection, reignite the spark, and build a stronger, more fulfilling marriage.
How to save a loveless marriage: 15 helpful tips
Saving a loveless marriage requires intentional effort and commitment. In this guide, discover practical tips and effective strategies to rekindle the flame of love. From communication skills to rebuilding trust, know about how do you fix a loveless marriage.
1. Open communication
Commence the journey of saving your marriage by prioritizing open communication. Establish a safe space where both partners feel heard and understood. Encourage transparent conversations about feelings, concerns, and desires.
Active listening plays a pivotal role—seeking to understand before being understood fosters a foundation for meaningful dialogue.
2. Express your needs
In a loveless marriage, partners might be oblivious to each other's emotional needs. Clearly articulating your needs and expectations becomes essential. Initiate conversations about what each partner requires to feel loved, supported, and fulfilled. This process serves as a crucial stepping stone toward rebuilding emotional bonds.
3. Seek professional help
Do not hesitate to enlist the assistance of a marriage counselor or therapist. Professional guidance offers a neutral platform for exploring issues, honing practical communication skills, and gaining profound insights into the intricate dynamics of the relationship.
Seeking professional help is a sign of strength and commitment, even while staying in a loveless marriage with seemingly insurmountable challenges can be overcome.
4. Quality time
Inject intentionality into your marriage by consciously dedicating quality time to each other. This involves purposefully setting aside distractions, carving out specific moments, and engaging in activities mutually enjoyed.
Quality time acts as a catalyst, fostering connection and aiding the rediscovery of shared interests.
5. Reignite intimacy
Rekindling physical intimacy is pivotal in understanding how to fix a broken marriage. Engage in open discussions about desires, be open to experimentation, and prioritize physical closeness. This intentional effort serves as a powerful means to reconnect emotionally.
6. Forgiveness
Forgiveness becomes the cornerstone of healing in a loveless marriage. It involves acknowledging past mistakes, expressing genuine remorse, and actively working towards rebuilding trust.
So, if you are wondering how to fix an unhappy marriage, then letting go of grudges is crucial, as holding onto them only perpetuates the emotional distance in a marriage. Cultivating forgiveness becomes a transformative means to move forward.
7. Set realistic expectations
Evaluate and adjust expectations to avoid the pitfalls of disappointment and frustration. Unrealistic expectations can strain a marriage. Instead of escaping a loveless marriage, engage in open discussions about what each partner expects from the relationship and work towards finding a middle ground that is both realistic and attainable.
8. Cultivate empathy
Developing empathy towards your partner's feelings and perspectives is pivotal. Understanding each other's emotional experiences fosters a deeper connection. Kindness acts as the bridge that helps overcome misunderstandings and promotes emotional intimacy.
9. Individual growth
So, how to fix marriage issues?
Focus on individual growth and self-improvement as part of the collaborative effort to revive the marriage. Personal development positively impacts the dynamics of a marriage. Pursue hobbies, goals, or activities that contribute to your well-being, enhancing the relationship's overall health.
10. Renew your vows
Consider renewing your vows as a symbolic gesture of commitment. This meaningful act serves to rekindle the emotional connection and reminds partners of the love that initially brought them together.
11. Create a shared vision
Collaborate on crafting a shared vision for the future. Engage in discussions about long-term goals, aspirations, and plans. Establishing a shared vision gives the marriage a sense of purpose and direction.
12. Be patient
Saving a loveless marriage is a gradual process that demands patience. Partners need to be patient with each other as they navigate the challenges. Real change doesn't occur overnight; consistent effort is essential for lasting transformation.
13. Learn from the past
Reflect on past experiences and draw valuable insights. Identify patterns or behaviors that contributed to the loveless state of the marriage. Use these reflections to make conscious choices that promote a healthier relationship moving forward. Patience, individual growth, and learning from the past are integral for lasting transformation.
14. Celebrate small wins
Acknowledge and celebrate the small victories along the way. No matter how small, every positive change contributes to the overall relationship improvement. Celebrating these wins reinforces the commitment to rebuilding the marriage. Couples can rediscover connections through open communication, empathy, and shared experiences.
15. Reconnect emotionally
Reconnect on an emotional level by sharing thoughts, dreams, and fears. Vulnerability becomes the bridge to fostering intimacy. Create a space where both partners feel safe expressing themselves without judgment.
Saving a loveless marriage requires intentional effort, communication, and a willingness to make positive changes. By implementing these comprehensive tips and strategies, couples can embark on a transformative journey towards rediscovering love, trust, and fulfillment in their relationship.
Lack of intimacy in a relationship? Watch this video to understand what this truly means.
Commonly asked questions
Explore answers to common questions about fixing a loveless marriage and also how to survive a loveless marriage. From communication strategies to rebuilding intimacy, discover insights to help you navigate challenges and work towards rekindling love in your relationship.
Find guidance on addressing issues and fostering a stronger, more fulfilling connection with your partner.
How do we communicate better in a loveless marriage?
In a loveless marriage, improving communication is pivotal. Begin by creating a safe space for open dialogue. Express feelings honestly, listen actively, and practice empathy. Schedule regular check-ins to discuss concerns, needs, and desires.
Professional counseling can also provide valuable tools on how to be happy in a loveless marriage and rebuild emotional connection.
How do you rebuild trust and respect in a loveless marriage?
Rebuilding trust and respect in a loveless marriage requires transparency and commitment. Initiate honest conversations about past issues, acknowledge mistakes, and work on consistent, positive behavior.
Set boundaries and expectations together and prioritize rebuilding trust through shared experiences. Professional guidance can offer support in navigating this delicate process and fostering a healthier relationship.
How to forgive each other in a loveless marriage?
Forgiving each other in a loveless marriage is a gradual process. Start by acknowledging hurtful actions and expressing remorse. Foster empathy to understand each other's perspectives. Establish clear communication and commit to positive changes.
Cultivate patience, allowing time for healing. Professional guidance may also aid in navigating this challenging journey towards forgiveness.
How do we make time for each other in a loveless marriage?
Prioritizing time for each other is crucial in a loveless marriage. Schedule regular date nights or quality moments to reconnect. Create shared activities or hobbies. Communicate openly about needs and expectations. Avoid distractions during your dedicated time.
Making a conscious effort to spend quality time together can foster reconnection and rebuild emotional bonds.
Final thought
In conclusion, revitalizing a loveless marriage demands commitment and proactive effort. Prioritize open communication, empathy, and shared experiences. Consider seeking professional help, like counseling or courses, to gain valuable tools and guidance.
Couples can rebuild emotional connection and cultivate a more fulfilling and loving relationship with dedication and the right approach.
Share this article on
Want to have a happier, healthier marriage?
If you feel disconnected or frustrated about the state of your marriage but want to avoid separation and/or divorce, the marriage.com course meant for married couples is an excellent resource to help you overcome the most challenging aspects of being married.
You May Also Like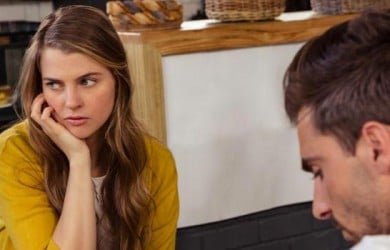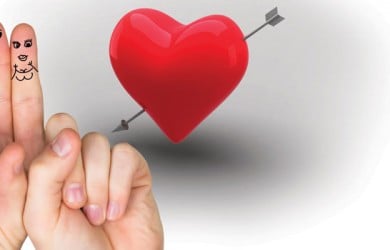 Popular Topics On Married Life