29+ Best Loveless Marriage Quotes for Unhappy Marriages
Are you familiar with the feeling of your heart yearning for something more in your marriage? Yeah, we're diving into those deep waters – loveless marriages. Whether you're sailing the rocky seas yourself or just curious, we've got a treasure trove of loveless marriage quotes to share.
We've got everything from poignant pearls of living in a loveless marriage quote to thought-provoking quotes on romance-less marriages and about the intricacies of such unions.
Plus, we're shining a spotlight on the strength of men and women in loveless marriages – their wisdom knows no bounds.
So, let's navigate this emotional sea and uncover these powerful quotes together!
29+ best loveless marriage quotes for unhappy marriages
Diving straight into the heart of the matter, here are the crème de la crème loveless marriage quotes that will resonate with anyone in the throes of an unhappy union. These quotes aren't just mere words; they're powerful expressions of the emotions tied to living in a loveless marriage.
From introspective reflections on quotes about loveless marriages to the resilient voices of women in loveless marriages, this collection encapsulates the spectrum of feelings in such relationships. So grab a cup of empathy and let these words speak to your soul.
"I know enough to know that no woman should ever marry a man who hated his mother." – Martha Gellhorn

"There comes a time in your life when you have to choose to turn the page, write another book, or simply close it." – Shannon L. Alder

"When you struggle with your partner, you are struggling with yourself. Every fault you see in them touches a denied weakness in yourself." – Deepak Chopra

"Oh, Lizzy! do anything rather than marry without affection." – Jane Austen

"John laughs at me, of course, but one expects that in marriage." – Charlotte Gilman

"If you spend your time hoping someone will suffer the consequences for what they did to your heart, then you're allowing them to hurt you a second time in your mind." – Shannon L. Alder

"Two strangers sharing a roof, that's the tragedy of a loveless marriage." – Preeti Shenoy

"Rich only matters if he marries you," I said grimly. "Handsome matters not at all." – Danielle Teller

"Thinking of Father's scheme to marry me off, I said, "Sometimes people are forced into wedlock. If they must marry, perhaps it's better if they must love." – Gail Carson Levine

"Indifference and neglect often do much more damage than outright dislike." – J.K. Rowling
"We ruined each other by being together. We destroyed each other's dreams." – Kate Chisman

"Why don't we break up? I guess I stay with her because she stays with me. And that's not an easy thing to do." – John Green

"I married a man who worked for the telephone company! [. . .] A telephone man who fell in love with long-distance!" – Tennessee Williams

"We simply can't abandon ship every time we encounter a storm in our marriage. Real love is about weathering the storms of life together." – Seth Adam Smith

"There is one thing worse than an absolutely loveless marriage: a marriage in which there is love, but on one side only." – Oscar Wilde

"I was married by a judge. I should have asked for a jury." – Groucho Marx

"I had not quite fixed whether to make him end in Hell, or in an unhappy marriage, not knowing which would be the severest." – Lord Byron

"And the worst thing she had heard was the words he hadn't said, the fact that he hadn't loved her." – Danielle Steel

"Divorce isn't such a tragedy. A tragedy's staying in an unhappy marriage, teaching your children the wrong things about love." – Jennifer Weiner
National speaker Susan L Adler introduces the concept that nurturing relationships fosters teamwork, cultivating essential trust and goodwill for challenging moments. Her video shares 3 effective tools for creating enduring, joyful connections. Watch here!
"It's far better to be unhappy alone than unhappy with someone – so far." – Marilyn Monroe

"I couldn't think of anything worse than being in an unhappy marriage. It worries me because I've seen it destroy people." – Simon Cowell

"Ultimately, the bond of all companionship, whether in marriage or friendship, is conversation." – Oscar Wilde

I find to my astonishment that an

unhappy marriage

goes on being unhappy when it is over." – Rebecca West

"Between what is said and not meant, and what is meant and not said, most of love is lost." – Khalil Gibran

"Marriage is not a process for prolonging the life of love, sir. It merely mummifies its corpse." – P. G. Wodehouse

"Afraid to Die Loveless Because I think if you die without knowing love in this life, that's how you'll spend eternity. Alone. Frozen." – Ellen Hopkins

"The demise of marriages begins with a growing absence of responsive intimate interactions. The conflict comes later." – Sue Johnson

"If I know anything about women, I know they're not going to accept infidelity any way you serve it up. I don't care what they say. No one wants the one they love running around on 'em." – Jack Dancer

"Neither of us is happy, but neither of us wants to leave. So we keep breaking one another and calling it love." – Rupi Kaur

"All love is betrayal, in that it flatters life. The loveless man is best armed." – John Updike

"Both men and women remain in dysfunctional, loveless relationships when it is materially opportune" – Bell Hooks

"Every man's work, pursued steadily, tends to become an end in itself, and so to bridge over the loveless chasms of his life." – George Eliot

"All sins, except a sin against itself, Love should forgive. All lives, save loveless lives, true Love should pardon." – Sir Robert

"For every quarrel a man and wife have before others, they have a hundred when alone." – E. W. Howe

"I didn't have any role models. I really thought I was doomed to this loveless, lonely life. I didn't know any gay people until I began doing theater." – Bryan Batt
These loveless marriage quotes beautifully capture the essence of romance-less marriages, from their poignant brevity to their profound depth. May these words offer solace and understanding to those who find themselves in such unions.
Commonly asked questions
In this section, we have compiled and addressed commonly asked questions about loveless marriage quotes, loveless marriage issues, and how to navigate through them. We hope these answers shed light on your queries.
What is the saying about a loveless marriage?
Apart from loveless marriage quotes, a loveless marriage can also be addressed like this.
A loveless marriage is like a garden without sunlight – its potential withers, and its beauty fades. The heartache of two souls sharing a home but not a connection creates a haunting silence that echoes louder than any spoken word.
It's a symphony of unsung melodies where the music of love remains unheard. In such unions, the absence of affection can make every day feel like an unending storm of loneliness.
Can a loveless marriage survive?
Survival in a loveless marriage is possible, but its quality is compromised.
Couples might coexist, but the emotional void can lead to resentment and unhappiness. According to the latest research, without addressing core issues and actively seeking solutions, the marriage becomes a mere shell.
However, there's potential for transformation with open communication, counseling, and a genuine commitment to change. Rekindling love requires effort from both partners, turning a loveless marriage into one where love can flourish once again.
Why does my marriage feel loveless?
A loveless marriage can stem from various factors. Communication breakdown, unmet emotional needs, and differing priorities can create distance. Stressors like work, parenting, or external pressures might divert focus from nurturing the relationship.
Over time, neglect can erode affection. Addressing these issues through honest conversations, quality time, and couples' therapy can help reignite the spark. Understanding the underlying causes and taking proactive steps can pave the way for a more fulfilling and connected marriage.
Do unhappy marriages last?
Unhappy marriages can persist, but the emotional toll is significant. Longevity often comes at the cost of personal well-being and fulfillment.
According to a study, while some couples endure for various reasons like commitment, children, or cultural factors, but the lack of happiness can lead to resentment and negative outcomes.
Working together to improve communication, seek professional help, and address underlying issues can offer a chance at transformation. Ultimately, whether an unhappy marriage lasts depends on the willingness to change and find happiness.
Cruising the waters of loveless marriages
In the midst of the stormy seas of a loveless marriage, remember that your emotions matter. The loveless marriage quotes shared here reflect the complexity of such relationships, offering solace to those who resonate with their sentiments.
If you find yourself navigating the depths of an unhappy union, know that seeking professional counseling can be a guiding light. Just as a ship relies on a compass, your journey through these turbulent waters can benefit from the guidance and support of a skilled counselor.
Share this article on
Want to have a happier, healthier marriage?
If you feel disconnected or frustrated about the state of your marriage but want to avoid separation and/or divorce, the marriage.com course meant for married couples is an excellent resource to help you overcome the most challenging aspects of being married.
You May Also Like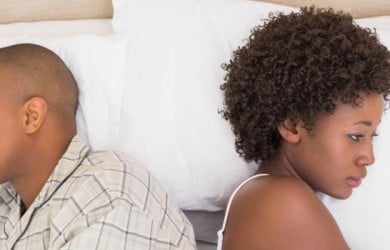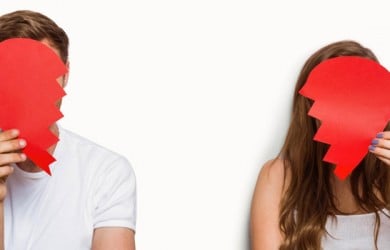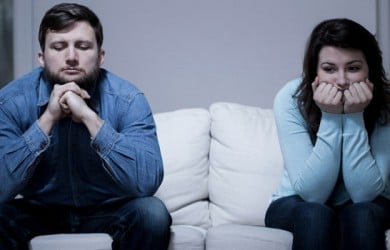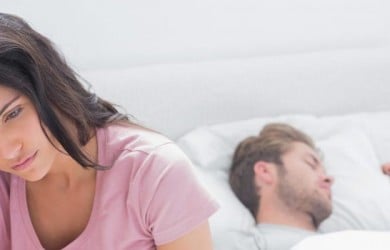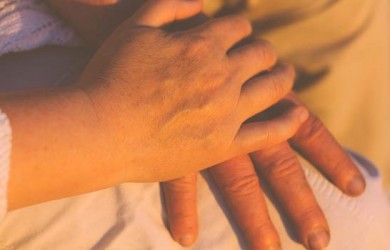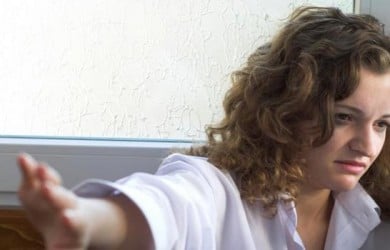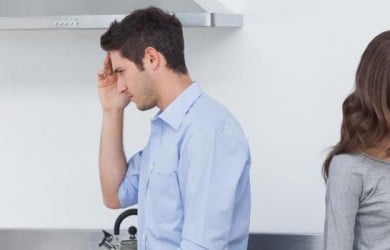 Recent Articles
Popular Topics On Marriage Help