How to Catch a Cheater: 15 Ways to Catch Your Cheating Spouse
Relationships are challenging. With every turn of life, they change, and with that change, either comes happiness or stress. Everyone wants their relationship to be perfect, yet some of us have to go through the gruesome pain of cheating.
Cheating is a popular deal-breaker for most people, but many people stay unaware of being cheated on.
According to Psychologist Mert Şeker–
Cheating refers to a state of deliberately misleading information or behavior by one person toward another. Psychologically, cheating can often lead to loss of trust, emotional destruction, loss of self-esteem, anger, and loss of relationship strength. This may cause decreased confidence, suspicion, and traumatic emotional reactions after cheating.
So, how to catch a cheater? First thing first, you need to know if there is a possibility that your partner will cheat on you or not. You need to be sure about your partner's loyalty. Sometimes people misunderstand the issue and think their partner is cheating.
On the other hand, there are so many people who have doubts. They know about infidelity, but they can't do anything because it is difficult to catch a cheater in a relationship.
So how do you find a cheater when you are being outsmarted by the person cheating on you? There are no definite ways to catch a cheater or know if your spouse is cheating on you. But some ways can help you catch a cheater.
15 ways to catch a cheater
If you doubt that your partner is cheating on you, it might help you confirm suspicions beforehand. But, if you are sure that something funny is happening behind your back and you want to catch your spouse cheating on you.
Here are some ways that will help you in catching a cheating spouse.

1. Hiring a private investigator
This way is, therefore, one of the best ways to catch a cheater as a result of the suspecting party not ought to do something however, look ahead to the result.
First, you've got to pay a decent deal of cash to rent a personal investigator. Overall, there's plenty of your time and money that this methodology needs.
Hiring a private investigator is expensive, so you should make sure that you are not wasting your money over silly suspicions.
Related Reading: 

Reasons to Hire a Private Investigator for Cheating Spouse
2. Observing phone activity
This way is all about looking for what your partner is admittedly up to on the phone. To try and do this, you may want to do a thorough phone search.
You can keep track of their calls, messages, and emails, which will help you determine who has been more in contact with your partner.
One thing that all cheaters have in common is that they are careful about leaving any clue on their phones, so you have to be cautious about it. You can get caught, and god forbid, if they come clean, there will be repercussions.
3. Following on the social media
Lately, everybody is aware of social media(SM), and everybody wants to express themselves on these SM platforms. There are so many apps that are public and full of personal information and activities.
Follow your partner's social media account and observe their activities. If you notice something fishy, take a screenshot or confront your partner about it. To catch a cheater on social media, you need to do regressive stalking.
4. Downloading a tracking app
Downloading a tracking app on someone's phone without them finding out is one of the best ways to catch a cheater.
A phone tracking app can track emails, social media apps, login timings, messenger apps, online session timings, etc. It can mine enough data for you to know if your partner is cheating on you or not.
5. Unannounced visits
Cheaters rely heavily on their partner's routine as that allows them to indulge in their vices while not having to worry about getting caught. Catching a cheating spouse is hard when they know all about your routine.
Do you want to know how to catch a cheater easily? Change your routine and drop by their workplace. If your work timings are different, then come home early unannounced.
Before you do any of this to catch your spouse cheating on you, plan a good enough reason in case you turn out to be lucky and your partner is not at fault.
6. Keep your eyes and mind open for clues
If you really want to know how to catch a cheating spouse, then keep your eyes and mind open for verbal and non-verbal cues. This way, you would be able to observe your partner's changing behavior.
If they seem worried, fidgety, distant, and unwelcoming, then you can move on to confronting them.
Psychologist Mert further says-
A cheating man's behaviors may be disengagement and loss of interest in the partner, confidential communication, being late and unexplained loss of time, lying and conflicting stories, emotional cooling and apathy, defensive and anger reactions, and disconnection in communication. If you're observing these behaviors, you may be being deceived.
7. Spycam or baby monitor
Using a spycam or a baby monitor is one of the best ways to catch a cheater, as it monitors your partner's movement across the house, especially in your absence.
Set up the spycam or the baby monitor when your partner is not around, and make sure that you blend it well with the environment and not make it too conspicuous.
Paint the camera if need be, check for sound and video quality before and after installing the device, and try to opt for a wireless camera.
That way, you won't have to go back to fetch the camera, and you can listen and watch what your spouse is doing through any portable device.
Here is a video on how to set up a spycam:
8. Use a GPS device
Before you go running to a store to buy a GPS device, know that you need to be legally married to your spouse and your vehicle is registered jointly. If not, you can face many legal charges.
The GPS device can help you track where your spouse is going. You can easily find out if they are making frequent visits to any suspicious place or not.
So, if you are married and registered your vehicle together, this may be one of the best tricks to catch a cheater for you.
9. Look out for secrets
The most straightforward answer to how to catch a cheater is to confirm if your suspicion is based on something real or if it's just in your head.
Check for a new or spare phone, a hidden folder in their phone or laptop, password-protected apps, check the back of their closet, under the side of their bed, check their office bag, etc.
If you are suspicious and there is something wrong, you will find something concrete to confront your partner about it.

10. Watch out for your partner's friends
If you think that your partner is cheating on you, it might help keep an eye on his social circle.
Who is new to their social circle? Who do they contact the most? Who have they been treating as special? Who is getting attention from your partner in their friend circle? Is someone flirting with them indirectly?
Don't read into it too much, but talk to your partner about it if something feels wrong.
Related Reading: 

How to Catch Your Cheating Wife
11. Leave a digital recorder in their go-to place at home
Do you feel your partner is spending too much time alone at a particular space, or do they run into that space whenever they get a call? Leave a digital voice recorder.
You can hide it in plain sight and listen to their conversations later. You will know the truth.
12. Download a call recorder on your partner's phone
Make sure that they don't know about it. Otherwise, they will suspect your intentions.
You can change your partner's phone settings to record all calls, or you can set up
recording for some specific numbers.
You can listen to the calls later without them knowing and catch your spouse cheating or not.
13. Complete your fights
Many cheating partners use anger as their getaway. If your partner intentionally picks up fights with you and slips out of the house, you should not ignore it.
These patterns make it easier for a cheater to make time for their other interests. Follow the fight and pretend to apologize just to observe if they are following the fight or just want to leave.
You can quickly determine if your partner is irritated and angry about something or if they are just pretending so they can get out of the house.
Psychologist Şeker suggests-
A cheating partner may tend to fight frequently in her relationship. The state of cheating comes with feelings of guilt, which can lead to tensions and conflicts. Fighting can also be used as a way of trying to disguise the deception by diverting attention.
14. Notice your partner's grooming habits
You know if your partner is a fan of self-care or not.
So, if suddenly they have changed their wardrobe, started hitting the gym, trying new perfumes, and hairstyles, or going overboard with their appearance, you might get alert.
Stop thinking about how to catch a cheater and start to find out why they have taken an extreme interest in their grooming and appearance.
15. Create a fake profile
This is one of the most popular ways to catch a cheater. Whenever someone thinks of how to catch a cheater, the most straightforward answer is to create a fake profile.
You can set up a profile, make it look like a legitimate account, and send your partner a friend request. You can get friendly with them through chats, and in some time, you can start to flirt.
See how they respond to your flirting, if they are flirting back or not. Find out if they are interested in meeting or hooking up with you, and confront them.
If they try to come up with a lame excuse, such as they knew it was you, don't fall for it until they have proof of it, as it is one of the most common things cheaters say when confronted in such situations.
Related Reading: 

Things Cheaters Say When Confronted
Conclusion
Before you decide if your spouse is a cheater or not, make sure that you have proof to support your suspicions. Please do not blame them for silly things or make assumptions based on different issues.
Few things are worse than having a hunch that your partner is cheating. You might not know what to do when someone cheats on you, but you know how to catch a cheater.
If you acknowledge any of the classic signs you've got a cheating partner, it might be time to take action.
Share this article on
Want to have a happier, healthier marriage?
If you feel disconnected or frustrated about the state of your marriage but want to avoid separation and/or divorce, the marriage.com course meant for married couples is an excellent resource to help you overcome the most challenging aspects of being married.
Learn More On This Topic
You May Also Like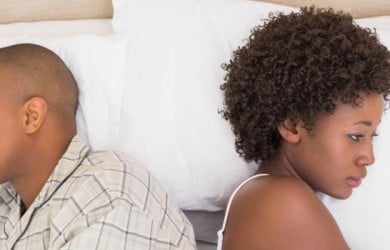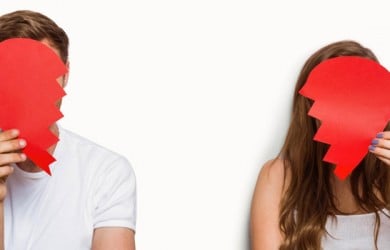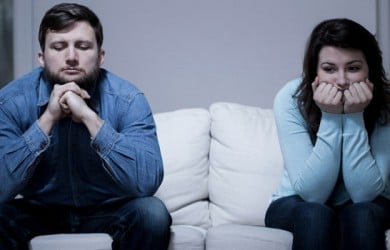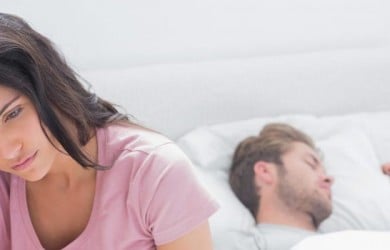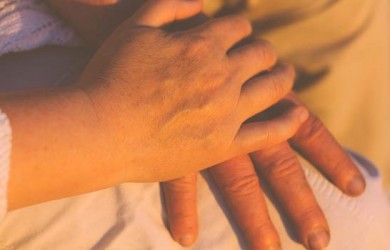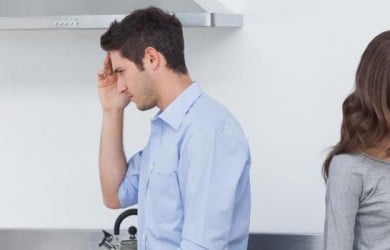 Popular Topics On Marriage Help