How Can I Be Happy in a Loveless Marriage?
The first time I heard this question as a Psychiatrist, I wanted to answer bluntly, "You can't." But as time goes by, I realized I was wrong.
It is possible to be happy in a loveless marriage. After all, marriage is about family and not just your partner. A person's happiness is not tied to a single person, it never was, and it never is.
If there is one person in the world who is responsible for your happiness, it's you.
So how can someone be happy in a loveless marriage? If it is possible. I already answered the question, as I said before, it is all up to you.
It could be worse, so be satisfied
It may shock modern progressive thinkers, but there are still arranged marriages in this day and age. It even exists in first world countries.
So just be satisfied and happy with what you have.
Your spouse may not be Brad Pitt or Angelina Jolie, but it could be worse. I mean you are not Brad or Angelina either, depending on your sexual orientation and preference. Don't be sexist, men read this website too.
Before you start thinking you deserve Bradley Cooper or Lady Gaga, you must first be Bradley Cooper or Lady Gaga too. People are usually paired up with someone at their level, if you're a talentless person with no redeeming qualities, you end up with someone more or less the same.
Bossy CEO stories and Fairy tales are exactly that, works of fiction.
What if you are not from a family who believes in arranged marriages and you married someone in your own volition, but your partner turned out to be a complete jerk.
If nobody pointed a gun to your head to marry that awful person, and you didn't marry after an overnight drinking spree in Vegas, then it means you never figured out the person for who they really are, that means the problem is you.
Even if you divorce the person, you may end up with another awful person because the same mechanics will apply. Why? Because you are still you.
So change yourself first, It's hard to be specific because there are too many factors involved. Mostly about your personal taste.
Once you level up, you will attract better quality mates.
You or your partner changed levels
They say opposites attract, that is true, but they don't stay in love for very long.
It's just our pheromones attracting someone exotic and unique telling us that the person is a good mate. Pheromones are not sophisticated enough to understand human relationship dynamics. All it's saying is, you will have healthy children if you have them with that person.
It's also the thrill and excitement of something different.
But after having lots of sex, relationship longevity is about personality and chemistry. If your partner doesn't have the same intellectual and emotional taste similar to yours, then things are going to get ugly fast.
Most couples figure out the ugly part during their dating phase, and unless you're one of the complete idiots mentioned above, most relationships end there.
But what if you married the person, then something changed. Either you or partner changed. Someone got a better career and started moving up in the world, or someone became a lazy ass leecher and depended on the other partner for everything.
After some time, you're not on the same level anymore. So how can someone be happy in a loveless marriage like that?
If both of you are comfortable with the situation and love your children then your love just became stale, and you just need to spice it up. You're not in a loveless marriage, it's still there, you don't notice it anymore.
But if one or both of you are annoyed with each other and are already looking for other partners, try consulting with a marriage counselor, it's possible that as a couple you can still overcome this hurdle.
If you and your partner love your kids, you can sacrifice for their sake. So if you find yourself asking, "How can I be happy in a loveless marriage?", remember you can be happy if you either rekindle your love or give your lives to your children.
You married for money
So you are a hot sexy chick who ended up marrying an older person who is rich because you believe he can lead you to a better life.
It turns out that having a bit more money isn't as incredible as you imagined it would be. Your partner is also treating you more like a possession or a pet, than a spouse.
Not sure what you're expecting. But if you marry for money, you most likely don't love the other person either. But if you think you do, then it's not a loveless marriage.
So let's assume that you don't, otherwise, it's already a different topic. If you want the man you love to love you back, then you'll need to read another article like this one.
So let's get this straight, You want to have your cake and eat it too.
Hey, it's possible so you can start by learning more about your partner. Try learning what your partner likes and give it a try. Who knows, you may enjoy a few of their hobbies and you can start appreciating each other from there. When in Rome.. that sort of thing.
A relationship based on sex and money can turn to love. As long as both of you are nice to each other, it can eventually blossom into something more.
You can't force your partner to love you, but if you shower them with kindness, patience, and support. They may return it in kind, and over time you may fall in love with each other too.
So if you find yourself asking, "How can I be happy in a loveless marriage?"
The answer is simple, fall in love. Either rekindle the romance that you had as a young couple or create a whole different form of love with the same person you married.
So if you find yourself asking, "How can I be happy in a loveless marriage?" The answer is yes because happiness is a frame of mind. You can be happy and content without love. But the best option is to fall in love, that's always possible with the right chemistry.
Share this article on
Want to have a happier, healthier marriage?
If you feel disconnected or frustrated about the state of your marriage but want to avoid separation and/or divorce, the marriage.com course meant for married couples is an excellent resource to help you overcome the most challenging aspects of being married.
More On This Topic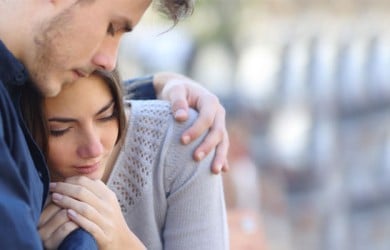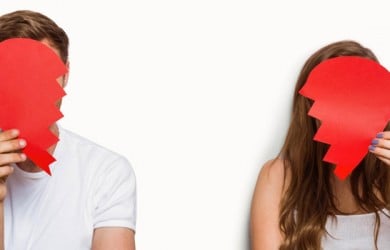 You May Also Like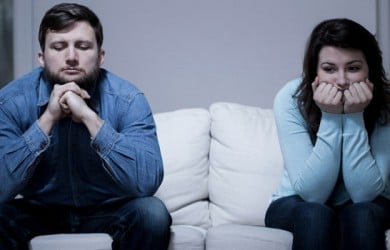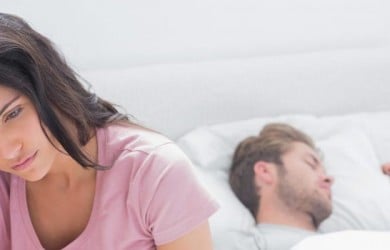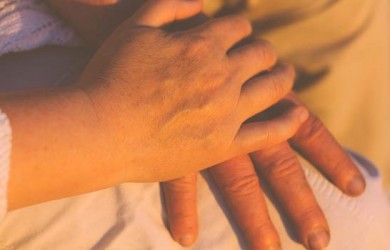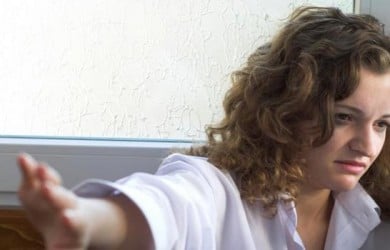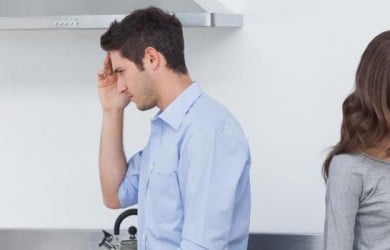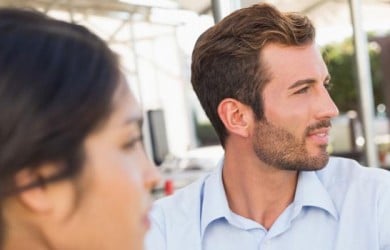 Popular Topics On Marriage Help