8 Signs Your Husband Doesn't Love You
As they say, actions speak louder than words. However, when we are a relationship, we fail to notice all those little signs that the partner is losing interest in us.
For women, it's essential to notice all those signs your husband doesn't love you anymore so that they can take precautionary measures beforehand.
Listed below are some of the prominent signs your husband isn't in love with you so that you can make a wise decision whether or not to be in a relationship with him.
1. Increase in demand for personal space
It's okay to seek personal space, but when the demand is constantly increasing so is the length of the personal space, take it as a sign he doesn't love you anymore.
One might often think that this is due to the work pressure, but it may be one of the signs your husband doesn't you. It's is always better to ask him the exact reason for this and seek out a solution.
2. Decrease in communication or 'we' time
Remember, communication is the key to a happy marriage.
When two people are in love, they communicate with each other. They love to spend time together and talk about a lot of things, of the present and the future. However, when your husband doesn't love you, there will be a constant decrease in communication or the 'we' time that you both used to enjoy at one point of the time.
Always keep a note of it as this is one of the key signs your husband doesn't love you.
3. Sudden increase in unrealistic expectations
When in a relationship, both are bound to have certain expectations from each other.
It's obvious and natural as well.
However, these expectations are realistic and understandable when you're in love. As love decreases, it is substituted with unrealistic expectations.
This happens just so the person can justify the decrease in love and affection.
So, if you feel that your husband's expectations are beyond achievable, it could happen when your husband doesn't you love anymore.
4. Start taking you for granted
It's true that no one should take anyone for granted, but when your husband stops loving you, they start taking you for granted.
The behavior and entire viewpoint towards you changes. Then, he starts looking at you as someone who's there to meet his needs and starts neglecting your needs.
If this happens, it's time you seek out someone's help and make the right decision.
5. Love is replaced with boredom
How do you know if your husband doesn't love you anymore? When two people are in love, everything about each other sounds romantic.
You're so much in love with the person that you're unable to find an annoying habit or even getting bored of them.
However, when he stops loving you, you'll find him getting bored of you and your habits quickly. He would find it hard to tolerate some of your habits and would even speak harshly about it.
Take is one of the signs your husband doesn't you and see if you can do anything about it.
Also watch:
6. Constant arguments and fights
When two individuals of different beliefs and points of view stay together, arguments and disapprovals are bound to happen.
This never implies that they are not in love with each other.
However, when these arguments and fights increase without any reason, take it as one of the signs your husband doesn't love you. These fights and arguments could be his way of saying that he doesn't want you in his life or is to just justify his died up love towards you.
In such a situation, it's always wise to just walk out of the relationship. No one can survive long in a toxic situation, like this.
7. Relinquished efforts and interest from his end
One of the signs your husband wants to leave you is his lost interest in saving the marriage.
A relationship functions well when both the individuals take an equal interest in everything they do.
It's never one-man-show.
However, to renounce the interest in a relationship is one of the signs your husband doesn't love you.
The moment they stop putting in efforts or showing interest, it's time that they actually want things to end and are not willing to spell it out loud.
Gather this sign and speak to him.
8. Sex is missing
A strong sexual connection is one of the pillars of a strong relationship.
When you're in love with someone, you express your love through sex amongst other non-sexual activities. However, when the interest is gone, sex is gone.
So, if you notice that your sexual life is a long lost history, consider this as one of the signs your husband doesn't love you.
Before things got worst, speak to him and see if you can save your marriage. If not, then it's better to walk out of keeping the head straight.
No one would want a relationship or marriage to end, but there comes a time when you'll have to take a tough call if you get the aforementioned signs from your husband. They might not be saying it, but their actions surely are.
So, take a call and act accordingly.
Share this article on
Want to have a happier, healthier marriage?
If you feel disconnected or frustrated about the state of your marriage but want to avoid separation and/or divorce, the marriage.com course meant for married couples is an excellent resource to help you overcome the most challenging aspects of being married.
Related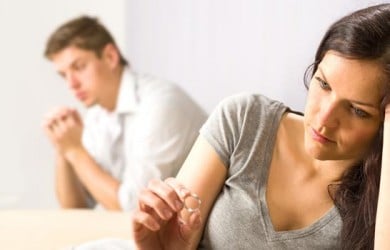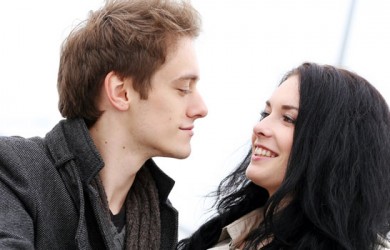 Recent