10 Signs of Emotional Detachment in Marriage and How to Fix It
It is very heartbreaking to see two people who loved each other so much slowly drift apart. But it is how things are sometimes.
Differences start to creep up slowly and when you become aware of how much things have changed, it is already too late to do anything to salvage the relationship.
Such a situation can be really hard and distressful. When you no longer feel the same amount of love and affection for your significant other, it tends to leave you very confused and scared.
If you figure out you are no longer emotionally connected with your spouse at a very late stage, it can be really difficult to fix your relationship. This is when you should look for signs of emotional detachment in marriage.
If you are fortunate enough to notice the tell-tale signs of trouble in paradise, you may still be able to change a few key things and save your marriage from falling apart.
What is emotional detachment in marriage?
Emotional detachment in marriage refers to the lack of emotional intimacy and connection between spouses.
It occurs when one or both partners withdraw from the relationship and do not engage in emotional communication or expression, leading to feelings of loneliness and disconnection among the other signs of emotional detachment in marriage.
What triggers emotional detachment in marriage?
Emotional detachment in marriage can be triggered by various factors, including unresolved conflicts, lack of communication, infidelity, emotional neglect, substance abuse, and mental health issues such as depression or anxiety. It can also result from long-term patterns of behavior, such as avoidance or emotional disengagement.
10 signs of emotional detachment in marriage
There are a few noticeable signs of an emotionally disconnected wife or husband.
If you love your partner and want to save your marriage from falling apart, you should be on the lookout for these signs. If you take measures to remove the issues, you may end up saving your marriage.
Here are 10 signs of emotional detachment in marriage to watch out for
1. No longer shares his/her problems with you
Married couples tend to tell each other their problems and issues in the hopes of finding comfort and a solution. One of the prominent signs of emotional detachment in marriage is when partners stop sharing.
If you notice that your spouse has started handling his/her issues and problems on their own, and they no longer come to you when they are disturbed or in stress, you should know that something is definitely wrong with your relationship.
Related Reading: 

25 Common Marriage Problems Faced by Couples & Their Solutions
2. Loss of interest in you
If you are telling your partner about something exciting that happened to you, or if you are sharing your woes and troubles with your partner, and they show a lack of interest instead of actively participating in the conversation with you, you should know that there is trouble in paradise.
3. Unmoved by a show of emotions
If you try to gain the attention of your partner by being overly emotional, i.e. by being angry or welling up and crying, and all this leaves your partner unmoved, you should know that your partner has become emotionally hardened and is showing signs of emotional detachment in marriage.
4. Indifferent to solving conflicts mutually
If a wife is feeling disconnected from husband or vice versa, they would not agree to work together for problem-solving.
If you have an issue and feel like you are the only one putting in some effort to resolve the conflict, you should hear the warning bells ringing in the back of your mind.
Related Reading: 

7 Causes for Conflict in Marriage and How to Resolve Them
5. No longer spends time with you
When you are married to someone, you enjoy being with them, and spending time with each other gives you the most blessed feeling. If you are in an emotionally disconnected marriage, you will find out that your partner wants to spend less and less time with you.
If they find an excuse every time you suggest spending some quality time together, you should know that something is up and be prepared to see more signs of emotional detachment in marriage.
6. Lack of interest in sex
Sex is a primal human need. If you have a physical relationship with a person you are emotionally attached to, it is bound to work its magic whereas its absolute absence can be one of the signs of emotional detachment in marriage.
If your sex life seems to have fizzled out, and you feel like your partner is no longer interested in sex, and is making up excuses to stay out of bed, you should know that everything is not okay and normal in your marriage.
Being emotionally attracted to someone is the best feeling in the whole wide world. Having a soulful connection with your better half makes you feel satisfied and gratified.
7. Broken communication
Communication is a vital part of any healthy relationship, and when partners stop communicating, it can lead to emotional detachment. If you find that you and your spouse rarely talk or only discuss surface-level topics, it may be a sign of emotional detachment.
Related Reading: 

4 Common Causes of Communication Breakdown in Marriage
8. Destructive criticism
No emotional support from husband or wife can pave the way for too much criticism toward the emotionally distant spouse.
Negative criticism and negativity can drive a wedge between partners and create emotional distance. When one spouse is constantly criticizing the other, it can lead to emotional detachment.
Understand the differences between negative and constructive criticism through this video by Hypnotherapist Sasha Carrion:

9. Lack of Support
Emotional detachment can also be seen in a lack of support for one's partner. When a spouse is emotionally detached, they may not be there to provide emotional support during difficult times.
10. Feeling of loneliness
Loneliness is often the most common result of emotional detachment issues in a relationship.
Also, the most significant sign of emotional detachment in a marriage is when one or both partners feel alone, even when in the presence of the other. This feeling of loneliness can be caused by a lack of emotional intimacy or a breakdown in communication.
How to fix emotional detachment in marriage
Whatever the reason may be for the lack of emotional attachment, it is important to take steps to improve the emotional intimacy and detached personality of a partner in a relationship.
One of the first steps toward healing is to identify the underlying issues. Marriage therapy or individual therapy can be an effective way to explore the reasons for emotional detachment and develop strategies for improving emotional intimacy.
Another way to improve emotional intimacy is to make time for each other and engage in activities that foster emotional connection. This could include things like date nights, shared hobbies, or simply spending quality time together without distractions.
It is also important to practice effective communication skills, such as active listening and expressing oneself honestly and empathetically. This can help to create a safe and supportive environment for emotional expression and connection.
Can a marriage survive emotional detachment?
Although marriage can survive emotional detachment for a given period of time, it requires effort and a willingness to address the underlying issues at the earliest. Couples therapy and communication skills training can be effective tools for rebuilding emotional intimacy and connection in a marriage.
Related Reading: What Is Emotional Abandonment in Marriage?
Rebuilding emotional intimacy in marriage
Rebuilding emotional intimacy in marriage is a journey that requires patience, dedication, and a willingness to work through challenges.
By taking the time to identify underlying issues, practicing effective communication, and making time for each other, couples can strengthen their emotional connection and build a happier, more fulfilling relationship. It may take time, but the effort is worth it.
Share this article on
Want to have a happier, healthier marriage?
If you feel disconnected or frustrated about the state of your marriage but want to avoid separation and/or divorce, the marriage.com course meant for married couples is an excellent resource to help you overcome the most challenging aspects of being married.
Learn More On This Topic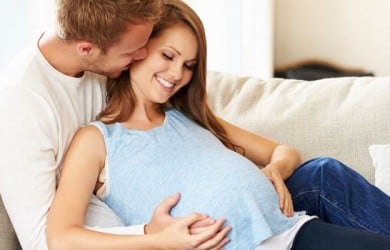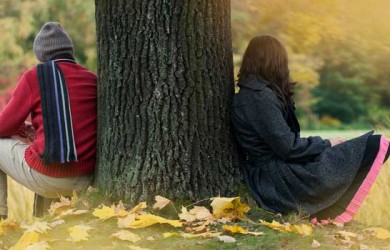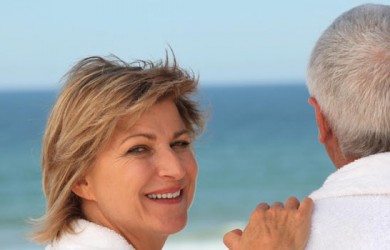 You May Also Like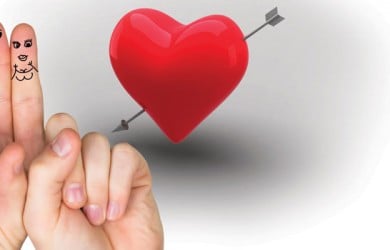 Popular Topics On Married Life