10 Ways to Save My Marriage Myself
There comes a time when a relationship hits a rough patch. It's absolutely okay and is natural in the phase of a relationship.
However, things might take a sudden turn. It is your responsibility for standing for your marriage alone and giving it your best shot to salvage it.
It's indeed challenging when you find asking 'Can I save my marriage?' It is possible but certainly not easy.
So, listed below are ways to save a marriage when only one is trying.
1. Remember why
Before you think of walking out a relationship, ask yourself the reason you were in a relationship.
Sometimes, we take things too seriously when they're not that serious.
It's important to ask yourself why you are in a relationship. This way, you surely will get an answer as to how there is still love between you despite the clash or misunderstanding.
So, instead of walking out of the marriage, it's better to resolve the issue and be together.
2. Nobody's perfect
When you're wondering 'How to save my marriage myself?', don't forget that no one is perfect.
No matter how good and caring you're, you're still not perfect.
Every human has a few flaws. These flaws only make us human. So, whilst you're looking for perfection in your spouse, look at yourself.
Instead of expecting perfection from your partner, start acknowledging the flaws.
The moment you start doing it, you'll see the change in your behavior towards them. Gradually, things will improve and you'll be in a better place in your marriage.
3. Identify the problem
Every marriage goes through a problem. It is usual and there isn't anything extraordinary about it.
So, if you feel that your marriage is going through a rough patch, don't just walk out of it.
Instead, face it.
Try to find out the problem.
Look what's bothering you or pushing your marriage to the edge. There is definitely a solution to all the problems. Don't just give up on it so soon and easily.
Related Relating: Things to Consider Before Giving up on Your Marriage
4. Refocus on a different thing
Perhaps, you're focusing too much on the problem which is bothering you a lot.
Instead, you should start focusing on other important things, like your spouse's good habits.
Surely, the moment you would shift your focus, you would get an answer to 'save my marriage by myself'.
5. Stop begging and start acting
In the quest to find 'how to save my marriage alone' you must understand that nothing can be done by begging, crying or just seeking validation for things.
You must give up on these at once and should take things in your control.
You must fight for it and should act immediately.
Seek advice from experts, if needed.
Talk to your partner about your failing marriage and steps you can take to control it. If you really want to save your marriage then you must act right now and take all the necessary measures to do so.
6. Be emotionally strong
There surely will be moments that will weaken you.
Things that will doubt yourself and you may find yourself asking how am I going to save my marriage myself or why am I doing it?
But, in either case, you mustn't give up.
You have to be strong and fight this all alone. The journey will be long and tiring, so be prepared if you're actually willing to take up the challenge of 'Save my marriage by myself'.
Related Reading: Signs Your Marriage Is Worth Saving
7. Dedicatedly work towards saving your marriage
Wondering how to fight your marriage alone?
Well, you'd need the dedication and passion to save your marriage when you're the only one who is working towards saving it.
It's not going to be easy as on many occasions you'd ask yourself, 'Can my marriage be saved?' However, if you're willing and really want to save it, then you'll be passionate about it and working dedicatedly towards it.
Who knows, looking at your passion and enthusiasm, your partner will join hands in saving the marriage.
8. Re-evaluate your actions
If you are one of those 'I'm going to save my marriage by myself' kind of a person, then you must understand that the same actions will always give you a similar result.
So, you need to re-evaluate your actions and do something different if you want a different result.
Sit and observe what is it that you're doing wrong.
If you're running behind your partner to save the marriage, then you must stop running.
If you're taking time out then you must take matters in your hand and speak to your partner about the issues. These reverse actions will give you different results.
9. Go on a date
If you think dating is out of your marriage, then you must rethink this.
It's not wrong to go on a date with your partner after marriage. You can still enjoy your time alone. So, if you're the flag bearer to 'I'm going to save my marriage by myself', then plan a date.
Spend some time with your spouse, just the two of you.
Related Reading: Reasons Not to Get a Divorce and Save Your Marriage
Talk about your feelings and life. Such getaways will help you revive the dying romance.
Also watch:
10. Promise to change
'Be the change you want to see.'
Remember, if you want your marriage to be perfect and if you want your partner to contribute to it, you'll have to first start contributing to it.
It's a relationship, and everything is done together. So, you start the change if you want them to change.
Share this article on
Want to have a happier, healthier marriage?
If you feel disconnected or frustrated about the state of your marriage but want to avoid separation and/or divorce, the marriage.com course meant for married couples is an excellent resource to help you overcome the most challenging aspects of being married.
More On This Topic
You May Also Like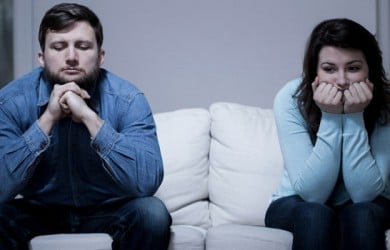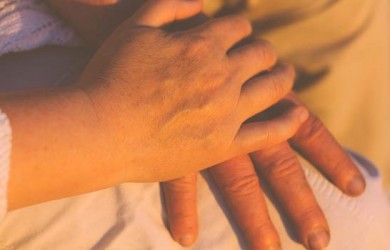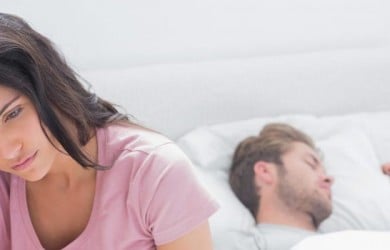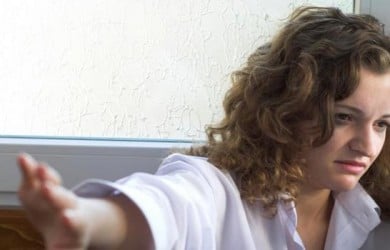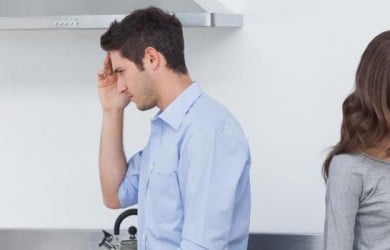 Popular Topics On Marriage Help