5 Tips to Deepen the Sexual Connection in Your Relationship
When we speak of creating a perfect relationship, love is the first ingredient that comes to mind. The truth be told, without love, the recipe of a beautiful relationship is incomplete.
Currently, there are many forms of displaying love, of which sexual connection stands unprecedented. The burning desire for each other, an eagerness to explore the relationship and expand the future comes with a healthy sexual contact amidst partners.
Fact check: 62 percent of women admitted that they are not happy in their sex lives!
But how do you build a sexual connection in your relationship? Is it a mere fallacy?
Well, if you are ruminating over 'how can I increase my sexual intimacy' and looking for th best sex tips for intimacy, emotional connection, unravel the mystery, as you read below.
Together it is a beautiful place to be!
A loving sexual experience is not one that is blindly followed by lust. Without a scoop of sexual connection, the love-making is rendered meaningless.
These five amazing tips to connect emotionally during sex will not only guide you to unlock the key to a happy sexual connection but also pave the way for a smooth relationship with your partner.
Connect with yourself, first!
As adults, we are mostly restrained by our continuous duty and responsibilities. Between taking care of our children, strategizing futuristic career plans, and coping with the daily stress, we lose ourselves in the clutter.
As a result, we hardly remember to connect with ourselves before urging us to connect with others. In fact, a study said that 80 percent of women consider their health last on their priority list.
Keep your stress on a backseat- practice regular Yoga and meditation, which will trigger your inner self to communicate to your exterior. Eventually, deep peace and positive energy will come floating down your way.
Trying to cope with your feelings is another great way to achieve a connection with yourself.
By treading towards exploring yourself, you embrace your being, concentrate on your feelings, and forge a closeness with yourself more deeply than before.
Decode your inner feelings
Partners often enjoy each other's company when concealed in their safe zone. While this safe zone is partly healthy, it does not allow real emotions and fears to unfasten themselves and create a change.
Before you and your partner want to relish a secure sexual connection with each other, you must decode your inner feelings to them and break out of the safety zone for some time.
Share your vulnerabilities. Allow them to dive into your soul and connect with it to build a home of comfort. Embrace your dark parts in front of them, and let them communicate with you.
When you engage with your partner in exploring each other's ordinaries thoroughly, you are helping an honest relationship to come alive that will soon start to show up on the bed.
Talk it out!
Disagreements, feelings of insecurity, and arguments are frequent in every relationship. While constant arguments are not always a good sign, not letting out your emotions in a relationship can be equally harmful.
Whether it is about you not liking the way he speaks to you, or it is about them feeling insecure about your male best friend, talk it out!
Communication is a crucial element in every relationship. Through dialogue, any room for misunderstanding is cleared within the snap of a finger.
That's why it's always recommended for partners to speak to each other regarding matters that concern both of you.
Be patient while dealing with each other. Make sure that while your partner opens up, you listen to them carefully to get to the roots of the problem.
"Communication is like the sex of minds, and for your bodies to dance in sync, your minds must too," says Dr. Ak Jain.
Open the doors for friendship
Sex is not the ultimate goal in your relationship. While most people think that a good sexual experience in bed is enough, they fail to analyze the importance of something more profound.
Sexual connection enhances when you outstretch your arms to your partner with trust, loyalty, and a sense of comfort. Acceptance and space where judgment is barricaded are the two most integral factors that we look forward to while wanting to undress before someone we love.
Make sure that apart from the physical attraction, you allow these critical factors to flow into your bedroom for the best experience.
Let these factors brim positive energy into the bedroom, ignite the understanding between each other, and boost the eagerness to explore one another thoroughly.
That's how you can tread closer to building a deeper sexual connection in your relationship.
Ditch the materialism
One of the primary steps to deepening sexual connection with your partner is that you need to subtract the materialistic sexual relationship entirely.
Whether it is being worried about your orgasm or the period of intercourse, make sure that your focus is majorly on enjoying each other's company and forming love in the relationship.
Allow your partner to break out of their discomfort about performing correctly in bed for you. Help them in feeling positive about themselves and embrace each other's flaws.
Immerse in the fact that you will fall in love with their love for you instead of their performance in the bedroom.
While you showcase such feelings of positivity in the bedroom, your partner will be encouraged to revert to the energy you offer.
A dollop of love
Deepening the sexual connection in your relationship is very important.
It not only encourages a healthy relationship but also allows partners to eradicate the problems between them and believe in each other forever.
So, one of the best ways to rekindle sexual chemistry is to top your relation with a dollop of love!
Share this article on
Want to have a happier, healthier marriage?
If you feel disconnected or frustrated about the state of your marriage but want to avoid separation and/or divorce, the marriage.com course meant for married couples is an excellent resource to help you overcome the most challenging aspects of being married.
Learn More On This Topic
You May Also Like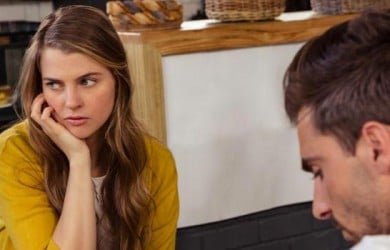 Popular Topics On Married Life