10 Signs of Falling out of Love
The reality of any relationship is that the honeymoon phase passes.
When it ends, it can feel like a sudden stop of a rollercoaster ride that was once falling in love. If you're wondering "am I falling out of love", feeling you've changed and don't recognize the couple you are, perhaps you have fallen out of love.
Why do people fall out of love?
It is hard to answer why people fall out of love suddenly, same as it is to say when did you fall out of love.
People might drift away, stop prioritizing their relationship or perhaps change so substantially they are not a great match anymore.
No one can reveal with certainty if you can ever stop loving someone completely, but at some point, love might not be enough.
Fighting a lot, not seeing eye to eye, or being tested through major life circumstances like illness, sure can take a toll. Love fading away can be a result of feeling underappreciated or betrayed. It is not easy to answer why people fall out of love, and we might have to look at each case to respond to that.
However, some studies have tried to address this question.
A study discusses different factors contributing to falling out of love, such as controlling behavior, lack of responsibility, lack of emotional support, and substance abuse and other undesirable traits.
They describe that there wasn't any particular turning point that pushed people into falling out of love, rather these stressors created high levels of disaffection among partners that drew a wedge between them over time. Hence, there could be a remedy if you act when you first notice the signs.
Take a look at the signs listed below, as they also can act as reasons for falling out of love when left unresolved for too long.
Signs of falling out of love
There are signs to consider if you think you are falling out of love. However, even if you cross some or most of the signs, it doesn't have to be the end.
Any relationship has room for improvement when partners are willing to openly discuss and work on fixing things. There are many reasons why we go cold on our partners and the School of life video illustrates that nicely.
Watch the video on why we go cold on our partners:
1. No attraction or intimacy
One of the first signs noticed is within the physical realm.
You used to hardly keep hands off of each other, and now you barely touch. Intimacy can come and go, depending on the phase of the relationship and outside circumstances.
However, if it is hard to pinpoint the reason for lack of attraction and sex, you might be falling out of love.
2. You spend less time together
When you are in love with someone you are trying to spend any spare minute with them.
All plans start with prioritizing quality time together. If you are noticing the opposite and there are no significant reasons (not that in the honeymoon phase anything would have stopped you), you might be falling out of love.
3. Feelings of apathy
One of the sure signs you've fallen out of love is a lack of genuine care and disinterest in each other's happiness.
Those have been replaced with indifference and detachment. We are not talking about pulling away when you are hurt or upset. Apathy as a sign of falling out of love is not a temporary feeling, rather one that seems to stick no matter what you attempt.
4. Mutual disrespect
Falling out of love with someone goes hand in hand with the loss of respect. Things have started going south when you notice constant fights, disregarding feelings and loss of sensitivity for the other.
What to do when you fall out of love? If you act fast, you can try to amend this and improve your communication.
5. No desire for sharing
Another tell-tale sign of falling out of love in marriage is no longer having the need or energy to share with them and open up. Once, you couldn't wait to hear their thoughts and spend time talking to them.
Nowadays, you are not even interested in discussing what is on your mind.
6. Being happier around other people
Different people bring out different sides of us.
However, if you are consistently happy and talkative while around others and cloudy and glum with each other — take note.
7. They don't feel special anymore
When you fall out of love you start taking the relationship and your partner for granted. Look for small cues – lack of appreciation, lack of affection, and mostly not feeling lucky to have found such a person.
8. Feeling hopeless about your future together
If you feel unhappy, unoptimistic, and uncomfortable when you think of being with this person in the long run, you are probably falling out of love.
Thinking about the future is no longer exciting, rather it is distressing you or you are having trouble picturing the future with this person.
9. Seeking out opportunities to be without your partner
In a healthy relationship, there is enough space for together and for alone time. You can be in a happy relationship and need some alone time.
However, you know you are falling out of love when you are using your wits to find ways to spend time with others or alone while avoiding your partner.
10. Not trying to work it out
A relationship has no future if partners are not willing to work on it.
When they are completely unmotivated to invest in the discussion and adjustment, they have given up. Their heart's not in it anymore, and without investment, there is no falling back in love.
What to do when you've fallen out of love?
When love starts to fade, before mourning the potential loss of a partner, we first mourn the loss of the part of ourselves that once was illuminated and alive.
Nonetheless, before you put your love to rest, ask yourself what can you do to change the tide?
Because, yes, you can do something to turn the love heater back on. When we focus on what you can do versus blaming the partner, the relationship stands a chance.
Not all relationships will survive falling out of love, and not all are supposed to. The ones that do make it through are the ones where both partners decide to put in the effort.
Love is a verb and thrives on what we do.
What helps couples fall back into love is openness, freedom to be independent, supporting and appreciating each other.
Love is a practice that comes easily at the beginning of the relationship. Hence, it can be rehearsed again to its full potential with dedication and creativity.
Share this article on
Want to have a happier, healthier marriage?
If you feel disconnected or frustrated about the state of your marriage but want to avoid separation and/or divorce, the marriage.com course meant for married couples is an excellent resource to help you overcome the most challenging aspects of being married.
Learn More On This Topic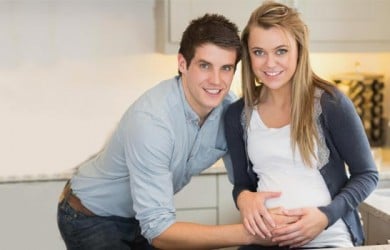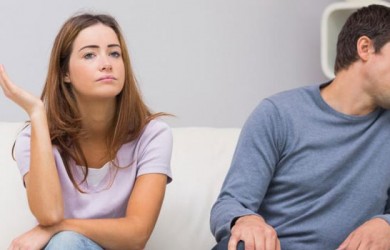 You May Also Like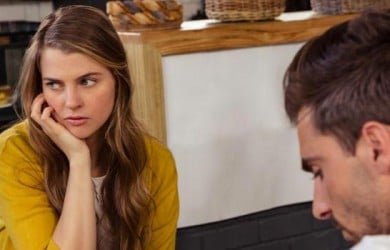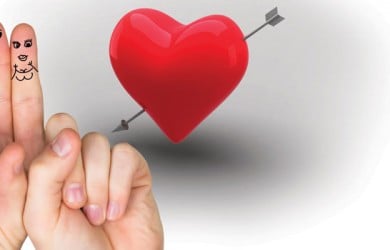 Popular Topics On Married Life