20 Deadly Sins to Avoid to Keep Your Relationship Healthy and Happy
Do you know why some sweet relationships turn sour? The partners make different choices that are influenced by some unhealthy vices known as relationship sins.
Initially, when an individual decides based on these vices, it swings the tide in their favor.
However, they begin to discover that their relationship is about to hit the rocks in the long run.
Are you looking forward to having a healthy and long-lasting relationship? Then you should avoid the deadly relationship sins that would be talked about in this piece.
If you have heard about the 7 unforgivable sins, this is a more extensive piece you would want to check out.
Also, if you want your relationship with your partner to be healthy, happy, and alive, you have to identify these spousal drawbacks and avoid them at all costs.
In Gary Direnfeld's book titled Marriage Rescue, you will learn some deadly sins present in failing relationships. More so, there are hidden strategies on how to avoid them.
20 deadly relationship sins
To avoid ruining your relationship, it is important to recognize these sins and ensure that they don't become your lifestyle.
1. Negative mindset
Generally, people don't like being around a negative individual because they have a way of dampening your spirit.
A person who is always negative in a relationship can make the romance bitter because the other spouse will not reflect their optimistic side.
If a partner is indifferent or unhappy about their partner's progress, it can ruin the relationship.
Related Reading: How to Recognize and Deal With Victim Mentality
2. Indecisiveness
Some people are not open to having partners who find it challenging to make decisions and stand by them.
It is important not to mistake having an over-inflated ego for decisiveness because they are not the same.
When you show that you cannot make good decisions, your relationship is less attractive to your partner.
3. Insecurity
Insecurity is one of the most common sins that can ruin a relationship. Usually, insecurity comes with envy, jealousy, and doubts.
However, insecurities have different causes, and the best way to solve this problem is by having open communication with your partner concerning your insecurities.
Related Reading: What Makes a Woman Insecure in a Relationship?
4. Constant belittling
One of the deadly relationship sins you need to avoid is belittling your partner.
Couples who have a healthy relationship playfully belittle each other and avoid crossing the line so that no one is hurt.
When belittlement is in the picture, it can create unhealthy habits like fear and competition. It is crucial to call this behavior quits before getting worse.
5. Clinginess
Some people find it challenging to give their partners breathing space. This habit is often because they are immature, and they find it hard to be independent.
It might be difficult to tell when you commit this sin because you will often have genuine intentions.
If your spouse frequently complains or looks for excuses to avoid you, then you are too clingy.
Related Reading: How Important Is Sacrifice in a Relationship?
6. Abandonment
When abandonment or neglect is existent in a relationship, it means that one party isn't interested in what happens with the other.
For this kind of person, they are in a relationship because of their selfish interests. Anytime they get what they want, they become passive in the relationship.
7. Poor listening skills
You might not be neglecting your partner totally, but it could be that you don't listen effectively to them.
It is pretty easy to have good listening skills in a new relationship because of the high infatuation level.
However, as the relationship ages, it is possible for either party not to invest more interest as they did in the beginning.
Related Reading: The Importance of Art of Listening in a Relationship
8. Bossy attitude
One of the dangerous relationship sins is trying to control your partner in the relationship.
Usually, it begins innocently before the individual becomes more overbearing and controlling, thinking the other person is okay with it.
However, the other party finds it difficult to bear with time because they can no longer make their decisions.
9. Bitterness
It is easy for bitterness to grow when we are offended in many ways. Sometimes, if you don't get enough validation from your partner, you can begin to feel bitter.
When bitterness or resentment sets in, a lack of empathy is shown, which can cause insecurity and, sometimes, cheating.
In addition, if you've been holding the bitterness for a long time, it might be challenging to overcome.
Related Reading: How Holding Grudges Affect Relationships and Ways to Let Go
10. Unfeasible expectations
It is fine to have some expectations from your partner when entering a relationship. However, it gets wrong when you place them on a high pedestal, and they don't meet your expectations.
Unfortunately, some partners make their other half feel like they can't achieve the standard set for them in the relationship.
11. Ungratefulness
One of the common examples of sins in a relationship is not showing gratitude to your partner.
It is dangerous when you don't appreciate your partner for their acts of sacrifice because it gives them the impression that you are not satisfied with what they've done.
Related Reading: Not Feeling Grateful? Here's Some Useful Relationship Advice
12. Adamancy
Sometimes, it is acceptable not to shift your ground in certain situations.
However, if it becomes a regular habit where you find it difficult to compromise with your partner, it can be one of the unforgivable things in a relationship.
It is important to note that shifting your ground for your partner doesn't make you weak.
Instead, it shows that you trust them and are willing to let progress and peace reign in the relationship.
13. Self-centeredness
When you are self-centered, it can lead you to commit other relationship sins. A self-centered person always wants to be the focal point of attraction.
Hence, if everyone is not focused on them, they get bored and want to change their association.
It is pretty easy for someone to pick up this bad habit. However, remember that the world does not revolve around you and would help checkmate these deadly relations.
Related Reading: 20 Signs of a Selfish Husband and How to Deal With Him
14. Manipulative behaviors
One of the typical relationship sins that puts a relationship in jeopardy is manipulation.
Displaying manipulative behaviors are intended towards satisfying yourself and no one else.
It is important not to mislead your partner because you want to fulfill your needs. When they discover, you could lose their trust.
15. Dishonesty
When you are in a relationship, it is important to avoid being duplicitous. Your partner needs to know your true identity instead of being dishonest and fake.
However, showing your true colors to your partner can make your relationship sour, so it is best to be authentic from the beginning.
Related Reading: 10 Signs That a Relationship Has Turned Toxic
16. Monotonous habits
It is great to have a routine you use in your relationship. However, you have to be flexible sometimes so that monotony doesn't creep in.
You need to ensure that your plans and schedule are not too rigid, so your partner doesn't get tired of you.
For more information about deadly sins in a relationship, watch this video:

17. Laxity
Laxity is shown when an individual sees no reason to be diligent at what they do. Rather, they prefer not to put effort and instead leave everything to their partner to do.
Slothful people will find it challenging to achieve their goals.
Laxity creates a massive imbalance in the relationship because the diligent partner gets tired of the other party, who lacks the motivation to succeed in life.
18. Envy
An envious person is not happy when their partner achieves success in life. Sometimes, the reason is that they have not achieved much.
Other times, it might be because they want to be the only achiever. Also, an envious person will never be satisfied with what they have.
Related Reading: Is Jealousy Healthy in a Relationship
19. Pride
A proud person sees himself as more significant and above others. Hence, their relationship with people is noticeable from their mannerisms, body language, and speech.
They also find it impossible to think that they will make mistakes. This is why they would rather blame their partner instead of accepting their shortcomings and making corrections.
20. Unfaithfulness
One of the common seven unforgivable sins can be – unfaithfulness. Usually, unfaithfulness doesn't happen as a one-off incident. It is the combination of some of the sins mentioned earlier in this piece.
One of the advisable ways to prevent unfaithfulness in a relationship is to avoid these relationship sins.
In Laura C. Schlesinger's book titled 10 Stupid Things Couples Do To Mess Up Their Relationships, you will learn some of the problems women and men face that prevent their peace and joy in relationships.
Related Reading: 10 Ways to Speak Your Truth in the Relationship
Tips to avoid relationship sins
Staying in a fulfilling and healthy relationship is a surreal experience. However, to achieve this, much work is needed. Having identified the common relationship sins, it is time to learn how to avoid them.
Communication is one of the fundamental ingredients of a happy relationship, and it is one of the profound ways to avoid sins.
Therefore, partners need to communicate openly and effectively with each other to avoid hidden issues or bad blood between them.
It is important to deliberately lend a listening year to your partner to understand what they are saying or going through.
Usually, one of the reasons why these relationship sins occur is because, at the initial stage, one partner was not conscious in their actions to know and understand what their partner wants.
Related Reading: How to Understand Your Husband
Partners in relationships need support both in their good and downtimes. Supporting your partner goes a long way in showing how much you care for them.
To save your relationship from the deadly sins mentioned in this piece, check out Amelia Van Zyl's book titled: How to save your love relationship. This book contains strategies that suffice for the insufficiency of love in a relationship.
Conclusion
By identifying the relationship sins mentioned above, you will avoid them to strengthen your relationship. In addition, when conflicts arise because of these sins, it would be easy to resolve them because both partners better understand them.
Share this article on
Want to have a happier, healthier marriage?
If you feel disconnected or frustrated about the state of your marriage but want to avoid separation and/or divorce, the marriage.com course meant for married couples is an excellent resource to help you overcome the most challenging aspects of being married.
Learn More On This Topic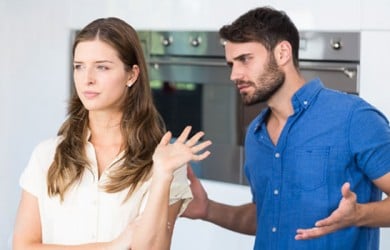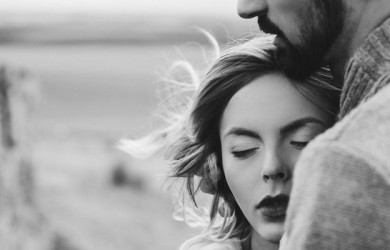 You May Also Like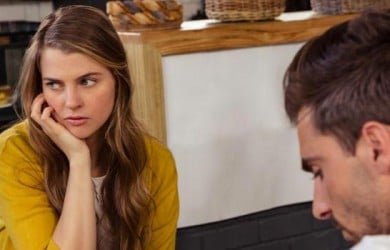 Popular Topics On Married Life