Save Your First Relationship- Beware of These 10 Mistakes!
Mistakes are the bridge between an experience and the learning process. Mistake is an essential element of learning, growing and experiencing anything worth remembering in life.
We always tend to remember the first time we experience something, the first time we went to school, the first time we went cycling on a two-wheeler, our first friend, first legitimate fight with our parents, our first lie.
Our first romantic relationship
Everything we do in our life, there was a first time for it. That time is important because we more often than not make mistakes that we momentarily regret but in the long run learn so much from.
As we grow old, the experiences we seek to begin differing.
We begin growing a sort of romantic attraction towards some people in our lives which very rarely results in the blooming of a longer term, successful relationship and often ends up in heartbreak for one or both of the parties involved.
Everyone's demographics, reasons, and course of relationship differ. However, there are certain mistakes that we all make. Mistakes so commonly repeated that a trend could easily be formed by looking at the first relationships of many people.
If you can relate to one or more, it is completely normal and okay. This piece of writing is meant to aid those in a relationship in realizing where they are headed if they are making similar mistakes and for those who intend on getting into a relationship to avoid these mistakes for a successful and meaningful relationship.
Mistakes everyone makes in their first relationship:
1. Seating your friends on the back bench
All of us want to spend as much time with our partner during the "honeymoon" phase of the relationship- the stage where it is rainbows and butterflies, cute texts all day, endless compliments, sweet gestures, small pecks and all thing nice.
However, abandoning your friends and not giving them a time or keeping them engaged during this course can very well prove disadvantageous and stupid in the future.
No matter how in love you feel, you need your friends to help you out with the relationship and other problems with time, and if you lose them towards the very beginning, you will have no one to fall back into.
2. Over publicizing the relationship
Telling your friends and family is understandable but unnecessary public display of affection and publicizing it all over social media can have some severe repercussions.
In case of a breakup, now the whole world wants to know who dumped who and what the real tea is.
3. Giving too much too soon
Rushing into a relationship and revealing too fast can take away from the element of surprise and slow disclosure.
Like the saying goes "familiarity breeds contempt" meaning once you get to know a lot about someone in a very short period of time, you are not ready for all the baggage they bring along leading to premature breakups.
4. Threatening to end the relationship in every fight
A relationship is a serious deal and threatening to break off in every argument or fight can cause feelings of hurt to form.
Your partner may feel you take the relationship and them for granted and they may call it off themselves because they see no hope in the relationship.
5. Not admitting you are wrong
Keeping your ego above your relationship is one of the main reasons for breakups in this day and age.
6. Comparing your relationship with others
Every relationship is unique like the people in it and thus, looking at others and comparing your relationship to theirs can gravely impact your relationship.
We can't see the problems other people face and overcome.
Also watch: How to Avoid Common Relationship Mistakes
7. Being shallow
Measuring your partners love for you by the amount of material you get out of is the reason why so many relationships come to an end.
Diamond ring, fancy phone or clothes are not a measure of love. By that logic, only rich people will be able of loving their partner.
8. Sacrificing your ambitions
While prioritizing your relationship is important, sacrificing your own needs, goals, and principles in the process can harm you in the long run.
Be focused on your own future and let nothing come in the way of your long-term goals.
9. Getting too clingy
Attachment is natural in any relationship but breathing at your partner's neck and seeking attention 24/7 can drive your partner away from you.
We all need our own personal space and time, and it is advised to be mindful of the comfort of your partner.
10. Dragging on the relationship as deadweight
At times, all the signs are right before our eyes, and we fail to recognize them. If your relationship feels like a liability if there is no love, support, attachment and understanding it is better to end it than drag it on despite it being a failed one otherwise it can become a poisonous and unhealthy relationship.
These 10 tips are surely going to help your relationship last longer despite you having no prior experience in being in a relationship.
Share this article on
Want to have a happier, healthier marriage?
If you feel disconnected or frustrated about the state of your marriage but want to avoid separation and/or divorce, the marriage.com course meant for married couples is an excellent resource to help you overcome the most challenging aspects of being married.
Learn More On This Topic
You May Also Like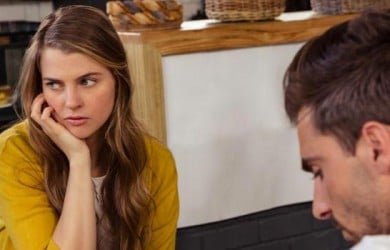 Popular Topics On Married Life