10 Characteristics of a Healthy Sexual Relationship
When it comes to matters of sex, these may be difficult for you to talk about, even with your partner. However, having a healthy sexual relationship is a big part of having an intimate relationship with your mate.
Check out this article for more information on how to tell if you are in a healthy sexual relationship and what you can do about it if you aren't. It may also help you find the relationship you want to have.
What is a healthy sexual relationship?
A healthy sexual relationship consists of a relationship in which all parties are having their sexual needs met. In other words, they are satisfied with their sex life, having an adequate amount of sex, and not being abused in any way. It is likely that people with a healthy sex life will have a strong sexual connection.
They will also be treated with a fair amount of respect and regard.
How does your lifestyle affect your sexual relationships?
There are a number of ways that your lifestyle can affect your sexual relationship.
For example, if you have to get a lot of things accomplished on a given day, it may be difficult to prioritize sex with your partner. There simply may not be time to get yourself interested in the idea of sex every day.
Things such as having to take care of children, being pregnant, or being stressed out can all lead to possible sexual problems in relationships. At the same time, if you and your mate are willing to fix these sexual problems, you may be able to work these circumstances out, so they cause less of a problem in general.
Can sexual relationships become unhealthy?
It is quite possible for a sexual relationship to become unhealthy in a number of different ways. Here's a look at how this may look when it comes to physical aspects versus psychological aspects.
A. Physical aspect
There are a few notable behaviors in which a relationship can promote unhealthy sexual behavior.
You may be at risk for a

sexually transmitted infection

You may suffer abuse or be forced to have sex unwillingly

You might experience an unwanted pregnancy
B. Psychological aspect
If you are exposed to the unhealthy physical aspects, this may contribute to you experiencing psychological aspects as well. For instance, if you are abused by a sexual partner, this can cause you to become depressed and experience trauma.
A healthy sexual relationship should never cause trauma in your life, so keep this in mind.
Healthy sex life elements
When you are wondering what is a healthy sex life, there are a few ways you can pay attention to, so you can determine if this sounds like your relationship.
You are able to accept each other just as you are

You can have fun doing other things besides engaging in sexual relations

You consider your partner to be a necessary part of your life

There are no issues when it comes to talking to each other

You have a healthy level of attraction to one another
How to keep your sex life strong
Are you interested in learning how to have a good sex life? Try these easy-to-adopt techniques.
Don't compare you partner with anyone else
The things you do together are probably not like your experiences with anyone else. If they remind you of another person, try something different instead of comparing them.
Seek help when you need to
If you or your partner are experiencing issues when it comes to sexual performance, make sure they are checked out by a doctor. If you need to take advantage of therapy, this is something you should consider as well.
When you want to improve your sex life, make sure that your mate knows this. Tell them sexy things or send them signals that make it clear what you want to do with them.
Step out of your comfort zone a bit
Try new things when you want to. You can learn these things together. Also, there's no shame in searching for new ideas to try when your goal is improving sexuality in marriage.
Tips to promote a healthy sex life
Here's a look at some tips on how to make your sexual life better.
Make sure you take precautions to protect from diseases or infections

If you do not want to become pregnant, make sure that you choose to take advantage of contraception

Be certain that all parties are ready before you start to initiate intimacy

Try things that you both enjoy

Don't hesitate to tell your partner what you like and dislike and allow them to do the same

Reme

mber to take care of your physical health as well
10 characteristics of a healthy sexual relationship
Characteristics of a healthy sexual relationship are the same things that are considered to be characteristics of intimate relationships. When you are trying to learn how to have a healthy sexual relationship, these are some things that you should work on.
1. Being able to communicate
You must be able to talk to your partner about pretty much anything. This goes together with being comfortable around them. If you are too shy to talk to your mate about things that matter to you, or what you like in bed, you need to make it your top priority to work through this. When you can communicate with them, it will be easier to tell them how you feel, so you can ensure that you are getting what you need from the sexual relationship and that they are as well.
Related Reading: 5 Steps to Effective Communication With Your Spouse
2. You can work through problems together
When you consider yourself to be in a healthy sexual relationship, this means you are able to work through your problems together. In other words, if one of you is going through something, you both are.
Also, if an issue comes up, you'll be able to talk through it and come to a resolution that works for everyone. This is something that may be hard to accomplish, but it is quite important, especially if you are trying to learn more about how to improve sex life.
3. You are able to be vulnerable
Another aspect of a healthy sexual relationship is that you are able to let your guard down around each other. If you need to cry, you can feel comfortable doing so.
You may be having a bad day, and you can count on your partner to cheer you up. This lets you know that your relationship is not just about having sex, which can make you feel like you are valued.
4. Trust is a two-way street
In your sexual relationship, you should also be able to trust each other.
This means you shouldn't jump to conclusions when something might look a certain way. You need to give your mate the opportunity to explain themselves and trust that they will offer you the same. Talking it out may allow you to become closer as a couple.
Related Reading: 

7 Important Tips to Build Trust in a Relationship With Your Partner
5. You can be open and honest with your expectations
Something else that may be prudent when it comes to improving sexual relationships is telling each other what you want and expect. This can cover a variety of topics.
For instance, if you enjoy having a happy sexual relationship with your partner, but you'd also like to get married one day, let them know that's how you feel.
You should never feel apprehensive when it comes to speaking your mind. Besides that, you should allow your partner the opportunity to respond to what you are asking of them and tell you what they expect. Together you can determine your next steps.
Check out this video about having clear expectations in the relationship:

6. You are able to do other things together too
Even if you feel like your current sexual relationship is your key on how to have good sex, it can be so much more than that. When you are in a healthy relationship, you are able to do so many activities together.
You can simply spend time together, go on dates, learn how to communicate through body language, and much more. If this is something that interests you, think about searching online for things you can do together to work on your intimacy and closeness.
7. You feel good
Chances are if you think you are in a healthy duo, you may feel good about yourself and in general. Having your needs met and being a valued member of a couple can make you feel great in many aspects of your life.
You might feel like your opinion matters to someone, that you are cared for or loved, and you could even feel a boost to your self-esteem and self-worth. These are positive things to work towards as you go about trying to strengthen your bond with someone.
8. Even a soft touch seems meaningful
As you become comfortable with someone and keep exploring your intimate relationship, you may find that even when they touch your hand, you experience feelings. The intensity of these feelings may not be the same all the time, but that is fine.
When a person's touch causes you to feel butterflies in your stomach, this can be a good thing. It can also help to build positive relationships and reinforce that it is something that you want to nurture.
9. You can experience other emotions too
Don't expect to be happy or blissful all the time. There are times that your partner may make you mad or you may feel sad sometimes. It is important that you feel all of the emotions that you need to feel.
A loving partner will understand these things and allow you to work through them. They may even be by your side to cry with you or hold your hand. Remember that you should do the same for them as well. When they are having bad days, do something to take their mind off of it.
10. You are able to do things you like to do
In most healthy relationships, both you and your partner will be able to do things you enjoy. Whether these are intimate conversations or not, it doesn't really matter since a strong relationship will offer an opportunity for both.
You should always be an individual as well as part of a couple when you are in a healthy relationship. It is okay for you to have fun and do things you like to do, even if it is something simple like watching your favorite show. There's nothing wrong with it.
On the other hand, you need to offer your mate the same luxury. After all, you may not want to speed every second together anyway!
Conclusion
There are a number of things involved when you are discussing a healthy sexual relationship. These types of relationships are possible, but they may take a lot of work and care.
Along the way, it is quite important to ascertain if you are in a healthy or unhealthy relationship, and the tips above should allow you to make the distinction. Use the advice you read above to help you seek out the right type of sexual relationship or to strengthen the one you are already a part of.
Don't forget that any relationship you have should be respectful and you should feel heard and accepted. When this is not the case, you need to take steps to reevaluate what you want to do. You might need to lean on a counselor for advice or talk to people you love who can offer an additional perspective.
Understand that healthy relationships are quite possible, and you can have the one you want. Think about the characteristics listed in this article when you are evaluating your relationship, and work on the items that need to be addressed.
Remember to relax as well. These things can take time, and you might not have the relationship you want overnight. This is not something that is a cause for concern.
Share this article on
Want to have a happier, healthier marriage?
If you feel disconnected or frustrated about the state of your marriage but want to avoid separation and/or divorce, the marriage.com course meant for married couples is an excellent resource to help you overcome the most challenging aspects of being married.
More On This Topic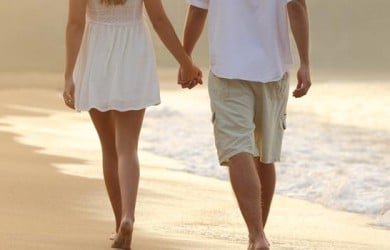 You May Also Like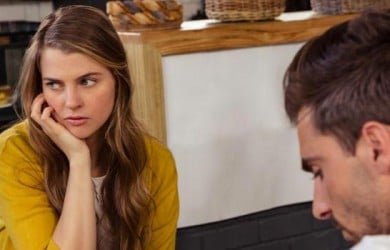 Popular Topics On Married Life