10 Characteristics of a Good Partner
Everyone has their own preference when it comes to what makes a good partner. You know what your ideal spouse looks like, but that doesn't mean what you want and what you need are always the same thing.
So what are the qualities of a good partner in marriage?
Of course, an ideal partner is someone who treats you well and makes you feel special, but there are many more key characteristics of a good partner to keep your eye out for.
Keep reading to find out the 10 best qualities of a good life partner.
10 characteristics of a good partner
Keep reading this article, where we show some of the most common characteristics of a good partner.
These characteristics of a good partner will help you find the right person, which in turn will ensure a
happy, healthy relationship
.
1. They share emotional intimacy
Sharing a strong emotional connection with the spouse is one of the key characteristics of a good partner.
When you share emotional intimacy or an interpersonal relationship, it means you and your spouse share a connection that goes deep. You share feelings of love, romance, and admiration and may even have a spiritual connection.
When you are emotionally intimate with your spouse, you are able to:
Be vulnerable without fear of being judged

Feel comfortable in the silence together

Trust each other without hesitation

Feel secure in your relationship
You build emotional intimacy with your partner when you spend quality time together.
2. They show physical affection
For most people, physical affection is a must in a healthy relationship. Touch makes us feel loved by our partner and builds sexual chemistry.
One of the top ideal partner qualities is the ability to be affectionate without all the sex.
The Journal of Health and Social Behavior found that physical intimacy is good for couples. Physical affection releases a hormone called oxytocin, which is responsible for stress relief, mood elevation, and bonding between partners.
Benefitting from a physically affectionate partner doesn't only mean you have a great sexual connection. Research reveals that the simple act of holding hands, cuddling on the couch, or even getting a massage from your spouse will boost relationship satisfaction.
3. They respect you
Love is about more than the warm and happy way you feel around your partner – but one of the top qualities of a good spouse is respect.
If your partner respects you, it means they respect all of your boundaries, whether they are emotional, sexual, or physical.
What do these boundaries entail?
Emotional boundaries: These are what help you feel comfortable and safe in your relationship. If your partner is emotionally respectful, it means they will not do anything to hurt your feelings purposely. They are supportive and treat you well.
Sexual boundaries: Your partner respects what you want and does not want to do between the sheets. They will not try to force you to perform or guilt you into doing something you are uncomfortable with.
Physical boundaries: Your partner should never hit you. If they respect your physical boundaries, it means they will not abuse you in any way. This includes all forms of physical abuse, from assaulting you to grabbing your wrist in a way that makes you feel uncomfortable.
One of the most important characteristics of a good partner is that they show you respect. And if you have found one, never let them go!
4. They exhibit unwavering commitment
One of the great characteristics of a good partner is their unwavering commitment to their spouse.
A partner who is not loyal will leave you feeling insecure. When you are with someone you know you can't trust, jealousy, suspicion, and heartbreak will become a regular part of your world.
On the other hand, being with someone who commits to you will leave you feeling loved and content in your relationship.
The benefits of being in a committed relationship include:
Setting up a strong foundation for your future
If you know your partner can commit, you won't be afraid to engage in more significant ways, such as getting married, moving in together, or starting a family.
When you are in a committed relationship, you have a much lower likelihood of contracting an STI from your partner.
You don't have to fear arguments
Instead of worrying that you're going to break up after every little fight, you can be confident that your partner will always have your back – even when you disagree on matters.
Commitment takes a lot of the drama out of a relationship. When you and your partner are blissfully committed to monogamous love, you won't have to worry about where they are or who they're hanging out with.
5. They communicate openly
So, what makes a good spouse?
The Journal of Marriage and Family reports that communication between couples predicts marital satisfaction. The more couples talk to each other, the happier they are.
Communication can help prevent tiny differences from spiraling into arguments.
When couples are open and honest about how they're feeling, they can come together and problem-solve calmly and respectfully.
But communication is about more than just resolving issues – it's about sharing stories, dreams, and goals.
When you communicate, you:
Discover your partner's needs

Increase emotional intimacy

Promote honesty

Make your partner feel special

Break negative patterns
The more a couple talks and gets to know each other, the deeper their relationship becomes.Thus communicating openly is one of the most essential characteristics of a good partner.
Also Watch:

6. They are your best friend
Romantic relationships are amazing, but that doesn't mean you want to be romanced 24/7.
One of the most important characteristics of a good partner is the foundation of friendship.
There is strong evidence that couples are happier when they are best friends. A study published by The Journal of Happiness Studies found that "life satisfaction" was "twice as large for those whose spouse is also their best friend."
When you are with your friends, you talk, play, and laugh together. This is perfect for your relationship, as research shows that shared laughter makes couples feel more supported and satisfied together.
Friendship is a great foundation for a healthy relationship. It ensures that your partnership is well-rounded and has the fun and flare of a friendship, plus the romance and sexual chemistry of a relationship.
7. They share an amazing sexual chemistry with you
One of the essential characteristics of a good partner is that they share fantastic sexual chemistry with you.
Not only does physical intimacy release the bonding oxytocin hormone, but it also makes you feel desired, boosts confidence, and creates a special connection between you and your partner.
Communication is going to be your best friend when it comes to having an amazing sex life. You should feel comfortable enough with your partner to discuss boundaries, explore fantasies, and be vocal about your needs in the bedroom.
Another benefit? Studies show that greater sexual communication resulted in increased orgasm frequency in women as well as greater satisfaction for both men and women.
A great partner is someone who respects you in the bedroom and cares about your needs. Some great sexual chemistry doesn't hurt, either!
8. They give you undivided attention
One of the most relieving traits to look for in a person is someone who gives you their full attention.
Is there anything more frustrating than trying to communicate with your spouse while they're playing on their phone?
The University of Sussex published a study in which multitaskers were put to MRI scans. The brain results revealed that people who spend time on multiple devices (texting and talking/using a tablet while watching television, etc.) had less empathy and emotional control than those who focus on one thing at a time.
One of the biggest qualities to look for in a partner is someone who won't be afraid to put their device down and give you the undivided attention you deserve. They will make the time for conversation, know how to listen, and won't interrupt you when you're speaking.
9. They value the concept of mutual trust
One of the biggest characteristics of a good partner is their belief in mutual trust for each other.
Couples build trust in a relationship when they:
Consistently tell the truth

Are they true to their word

Know how to communicate about their issues

Can admit when they are wrong and apologize for it

Are reliable and dependable

Build emotional intimacy

Extend trust to you
Mutual trust and honesty are essential and important qualities in a relationship.
10. They practice forgiveness
One of the best characteristics of a good partner is that they practice forgiveness.
Forgiving someone who hurt you deeply is one of the strongest, most difficult things you will ever do.
Many of us have the habit of forgiving our partners, only to pocket the wrongdoing and remind them of how they hurt you at a later date. That is not true forgiveness.
True forgiveness involves:
Acknowledging the hurt and processing the betrayal

Making a careful consideration of how you are affected by your partner's decision

Discussing the issue

Getting to the bottom of why it happened

Accepting your spouse's genuine apology

Determining whether or not you can forgive the wrong

Repairing and strengthening your relationship

Forgiving the matter and not bringing it up again
A mature, loving partner is someone who can forgive your mistakes, whether they be big or small.
Relationships are all about growth
The best qualities in a partner have to do with love and trust.
The most admirable qualities in a person are love, forgiveness, communication skills, trust, commitment, and friendship – not to mention sexual and emotional chemistry.
The ideal partner qualities listed above are not a 'do or die' list. Don't sweat it if your partner doesn't have all the desirable personality traits listed above.
Remember: If your spouse doesn't have all of the characteristics of a good partner now, it doesn't mean that they won't grow into your ideal spouse the longer you are together.
Share this article on
Want to have a happier, healthier marriage?
If you feel disconnected or frustrated about the state of your marriage but want to avoid separation and/or divorce, the marriage.com course meant for married couples is an excellent resource to help you overcome the most challenging aspects of being married.
Learn More On This Topic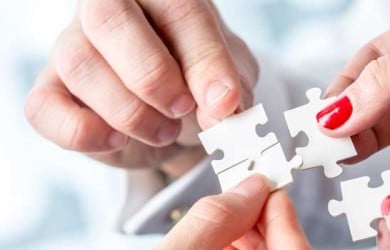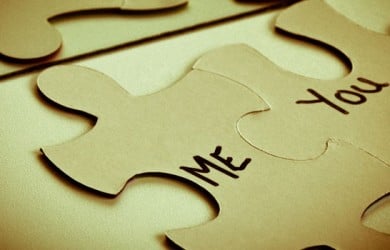 You May Also Like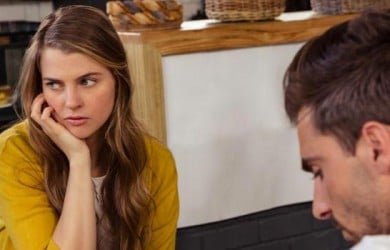 Popular Topics On Married Life