Long Term Relationship Goals – Is This Still Possible?
As adults, we go out, we meet people, and we date. It's a part of life where we want to meet that person who will be our partner in life. Well, that's the goal at least. However, it's definitely not easy to find your soul mate or your ideal partner, whatever term you might want to call it. Being in a relationship is definitely a challenge because you are no longer just thinking about yourself; you have your partner to think about too.
Now, thinking about long term relationship goals is a whole new level! When you're already doing good in your relationship and you've been together for months, even years — this is the time that you start thinking about the future, long term plans and being together for good.
Happy in-love – Dreaming of long term relationships
When we get into a relationship, we don't go overboard about future plans just yet. We need to understand that before going to that stage, you have to be ready to be committed in a long term relationship. We need to understand that not all relationships are good for long-term commitment and that's the harsh truth about life.
Once you find that you're a match with someone, this is just the first step into going into a relationship; in fact, this stage is just all about getting to know the other person and most of the time this is also when a couple who aren't compatible go on separate ways.
If you're lucky enough to get along with that person and start being "in a relationship" with them, this is the time where you begin to talk, decide, and work on your own differences as well as your decisions as a couple. This is also a tough phase to endure.
You are no longer in the dating scene so there will be misunderstandings, jealousy, limits, and if you're staying together, this is where you have to respect each other's privacy, help each other with chores and finances.
Despite these changes and adjustments, we all want to upgrade our relationships. This is the start of your journey towards your long term relationship goals.
7 Keys to long term relationship goals
When deciding to move in with your partner or deciding to get married — one has to know what to expect. This is no joke. This is a big decision and you have to think of it thoroughly before committing. Now, if you're already committed to a relationship and you think it's time to move on to long term relationship goals, then you'd want to learn all the advice there is so you can apply it to your relationship.
Don't worry, we've narrowed it down to easy 7 keys and they are:
1. Compromise
Relationship of any kind is definitely a job for two. If one doesn't commit, your relationship will definitely fail.
Whatever you decide on, may it be the location of the house, finances, and even where to spend the holidays should be talked about.
A healthy relationship is all about giving and taking.
2. Communicate
We're all busy and sometimes, communication between couples starts becoming texts and chats. This is a big 'no-no' when it comes to an ideal long term relationship. If you have time to chat with a friend, you'll have time to talk to your partner.
Be there to ask how their day was or if they want something special to eat this weekend – cook for them, and always ask how they are doing at work.
3. Respect
There will be arguments and we should anticipate that. Even the most ideal relationships will have misunderstandings.
Now, what makes a relationship ideal is when, despite all the misunderstanding, your respect for each other is still there.
No matter how angry or upset you are, as long as you respect your partner, everything can be worked out.
4. Keep the Fire burning
With our busy lifestyle, stress, and deadlines from work, sometimes, when we are already in a long term relationship, the fire and intimacy between the couple diminish. Work on this one.
There can be so many ways to ignite the passion once more and again, the two of you should work on this together.
Spice up your sex life, go on romantic dates, watch movies and cook together. Being busy is not an excuse – remember that.
5. Choose your battles
Long term relationships aren't those couples who don't fight; it is those couples who choose their battles. Will you flare up over the slightest issue? Or will you choose to talk about it or just let it go?
Remember, don't waste your energy over things that will only affect your relationship, instead do something to strengthen it.
6. Passion and excitement in life
Long term relationship goals should never be boring; in fact, it should be full of excitement because you're with that person who understands you more than anyone.
Be excited about life, plan your future, and be motivated to fulfill your dreams together. This way, you know you're acting like one.
7. Companionship
Some may not see this but another meaning of long term relationship is companionship. It's not just romantic love; it's not just about excitement.
It's all about being together, seeing yourself growing old with that person is one of the reasons why we all want to achieve long term relationship goals.
The start of a long term relationship – A journey
If you're in a phase of your life where being with your partner seems like a dream come true where planning for the future has never been this exciting, then you're on the right track. This means that you are ready to commit to achieving long term relationship goals.
Remember that this is a journey for the two of you because both of you will work hard to achieve the results. The effort, commitment, love and, priorities are just some qualities that you'll have to work on. Both should be committed and ready not just financially but also mentally and emotionally. When the dating scene isn't that appealing to you anymore and you want to start planning for the bigger picture then it's time to set your long term goals in your relationship.
Share this article on
Want to have a happier, healthier marriage?
If you feel disconnected or frustrated about the state of your marriage but want to avoid separation and/or divorce, the marriage.com course meant for married couples is an excellent resource to help you overcome the most challenging aspects of being married.
More On This Topic
You May Also Like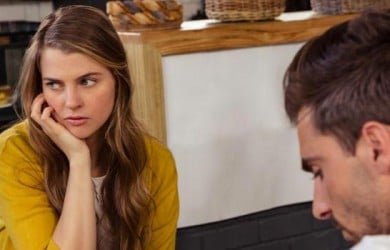 Popular Topics On Married Life