Spontaneous Sex: Why You Should Try It
After a few years of being together or being married, let's face it, sex hasn't been that exciting.
It may even seem to be an obligation, a routine even, and sometimes, we just miss that hot sex that we used to have.
Is it because we're too busy? Or maybe everything has been too familiar? Oh, don't forget the kids.
Do you wish to feel like a rebellious teenager again? Then, if so, you need to know how spontaneous sex is done and why you should try it!
Also watch:
Why spontaneous sex is good
Today, everyone is busy.
Reality is, we don't even have time to do the things that we want and that also includes sex. When was the last time that you had explosive sex?
If we have the time to do it, we just do it. Sometimes, foreplay doesn't even happen – relate? What happened to that fun, exciting ways to have sex?
This dilemma is a very common situation for couples, married or not.
They just find themselves in a routine of scheduled sex. That's it. No more spontaneous sex that can satisfy one's carnal desires.
This has got to stop! What if we told you there's this easy yet proven way to spice up your sex life? It's in the form of spontaneous sex.
You're correct; knowing how to be more spontaneous in bed can make a huge difference. Though, you might want to ask, why is it so good?
Maybe it's the unplanned actions or maybe the fact that you didn't expect to have sex that makes it so good. There can be many ways to make sex exciting, and that's just the start of it.
Once you have mastered the different ideas, then, consider yourself a pro in making your partner moan in pleasure.
Your sex life will be forever changed.
How to be more spontaneous in bed
We know you're excited, who wouldn't be?
Being able to know how to be spontaneous with your boyfriend, partner, or spouse in bed is an awesome idea.
Before you can practice it, you have to let go of a few things.
Drop the schedule
Marking a calendar when you will have sex is more than just boring.
Never do that again!
The number one spontaneous sex tip to remember is to drop that schedule! It kills intimacy and also makes everything seem so routinely done.
Let go of your inhibitions
Are you the shy type that can't initiate sex?
Don't be the boring one. Know how to be spontaneous and let go of your doubts. It is fun to be confident with yourself and take the initiative when it comes to sex.
Learn to let go of overworking
Surely, many can relate to this one.
Let go of some of your workloads. Being hot and spontaneous with sex should start from you.
This means if you are stressed out or tired – it won't work.
Exciting ways to have sex
So, here it is. To know how to be spontaneous in bed, you need to have good sexual ideas to do with your partner or spouse.
1. Flirt with your partner again
This time, combine flirting and appreciation. It works wonders. It all starts with being comfortable with each other.
Send random texts, compliment them, smile, and look at your partner with loving eyes. If you have resentments or if you are making your partner feel that they aren't important, do you think this will work?
2. Establish or make time for each other
Have time for dinner over the weekends, or go to bed early.
We need to have time for each other. It's not impossible if you want it.
3. Sex doesn't have to happen in bed all the time
Want to know the many spontaneous things to do in bed? Maybe start with not doing it in the bed.
Surprise your partner while they are in the shower.
Maybe you can also reserve a hotel room after your weekend dinner. If you are playful, you can even do it in different parts of your home. If you can imagine it, you can do it – well, almost.
If he has his own office, go and visit him. Know those steamy sex scenes? Do it! Remember, let go of your inhibitions.
Take their hand; lead them to a place such as a garage or even your pool at night. As long as you feel confident, do it there. It's fun, exciting, and spontaneous!
Take it to the next level, use toys for pleasure. Surprise your partner and let them see just how good you are with fun sex ideas for couples. Don't jump with BDSM tools just yet. Try dildos and those fun rabbit vibrators first.
When you think you are running out of ideas, surprise your partner by trying out role-playing games. Be that hot nurse or that strict but sexy teacher. Fulfill your fantasies and your partner will never forget you.
Wake them up with your kisses, and you'll see just how hot unexpected sex is. As long as your partner isn't too tired or sick, then it will be much appreciated.
Go for round two, or if you can, go for round three! Oh, those sweet memories where you didn't stop until your knees were trembling. Do it again and feel young and sexy again.
Want to know how to remove stress from your loved one? Well, aside from cooking food for them, why not surprise this person with awesome sex? It's a great way to greet your partner with welcome home sex. Now, that's what we call

spontaneous sex

that we can all get used to.
It is amazing and can revive a dull relationship.
Plus, it's one of the best ways to ensure that your intimacy stays strong. It's not just sex, because, through this bond, you'll also build a stronger marriage and a lasting relationship.
Share this article on
Want to have a happier, healthier marriage?
If you feel disconnected or frustrated about the state of your marriage but want to avoid separation and/or divorce, the marriage.com course meant for married couples is an excellent resource to help you overcome the most challenging aspects of being married.
More On This Topic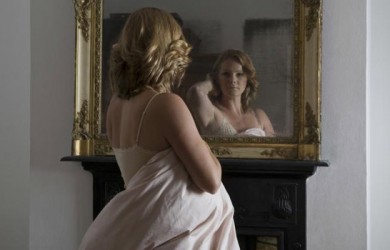 You May Also Like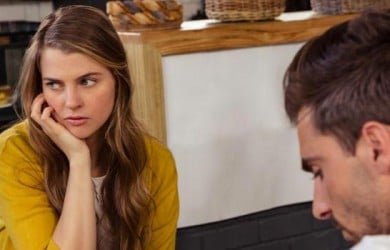 Popular Topics On Married Life