Honeymoon Sex: 8 Smashing Tips To Satisfying Newlywed Sex
If you are planning your honeymoon, I think a congratulations is in order! You have much to enjoy and look forward to in the months and years ahead as a married couple, but the honeymoon marks the official intimate celebration for you and your beloved (no parents, no more planning details – whew!). You can always seek honeymoon sex tips from your friends who are already married and had done away with their honeymoon.
They can prove to be your ideal sex guide if you need one to learn about the honeymoon sex positions which you can try or the different types of honeymoon sex toys you can use to give that extra boost to your sex life.
Well, we can't say the word honeymoon without sex being a big part of the vacation festivities, and I'm here to give you my top and best honeymoon sex tips to satisfying pleasure and greater intimacy to start your life off with a bang!
Few helpful honeymoon sex tips for you and your partner
The early years of marriage are always exciting, and the partners busy themselves in exploring each other methodically. Newlyweds having sex twice or thrice a day is not unheard of. This is the time when you try different sex positions for newlyweds and stay drowned in each other through the day and the entire night. And, the honeymoon is just the beginning of that glorious journey.
So, the following honeymoon sex tips will guide you to enjoying exotic sex during honeymoon.
Get Some Much Needed R&R – Then Turn UP
After months and months of wedding planning, organizing and dealing with friends, families, and vendors, you both need to get some good ole' rest and relaxation. It's so important to spend the time sleeping in late, ordering room service in your bathrobes, cuddling and going to the spa. Stress and fatigue are known as libido killers, so it's harder for sex to go down when both of you are tired as hell. So just chill out – when you pamper yourselves and come back to center, not only is it bonding time, but it's then easier to feel desire and have a sexual appetite to devour your new husband/wife. So, all you need is to relax and enjoy honeymoon sex to your heart's content by following these helpful honeymoon tips.
Honeymoon Sex Planning
This is one of the most important honeymoon sex tips for you to consider.
Before, during and after the honeymoon, sexual communication is ongoing and essential for long-lasting and mutual sexual satisfaction. This starts with getting real with each other about sexual wants, desires and personal needs. This is the time to talk about the sexual life you want to create together and begin to invite your other half into your innermost fantasies, turn-ons, and turn-offs with your unique honeymoon sex ideas.
Here's a great exercise, which is an integral part of the honeymoon sex tips, to make you share the erotic desires that are likely to get you excited and lost under the sheets.
Traffic Light Exercise
Set aside at least 30 minutes to do this activity.
On a sheet of paper, write down 3 columns, Green, Yellow & Red
Green light

: Anything you currently like to do when being intimate with your partner – from foreplay to intercourse, talk about what you really enjoy or would like more of.

Yellow light: Include anything sexually you would like to do or open to exploring with your partner – from bondage, spanking, and new positions, bring some of your fantasies to the conversation.
Red light:

Things you would not like to do or the things that bother or turn you off.
Your homework: Do everything on both of your Green light list, and try at least 3 of the new sexual positions or items on the Yellow list to enjoy unlimited sex on the honeymoon.
Here are some more sex tips for newlyweds:
Give Each Other Some Props!
One of the most helpful honeymoon sex tips is to gift each other some exotic props to enjoy wild newlywed sex with your partner.
Before the honeymoon, head to your nearest adult store, or shop online and each person gets one toy that you can try together (You will have a lot of time on your hands to play!)Vibrators and toys are great for revving the body up and getting aroused during foreplay to use on each other, or for mutual masturbation. They can also work their magic during sex in certain positions like doggystyle and reverse cowgirl where you can use the vibrations to achieve a blended orgasm. All vibrators and toys are not created equal, so here are some quick honeymoon sex tips to remember when buying:
If this is your first vibrator, don't start out too big. Look for vibes and toys that are silicone, which are durable, and offer better protection against bacteria and infections.

For the ladies, try to find a vibrator for "g-spotting" meaning one that has a curved tip to guide the path for a g-spot orgasm.

For men, try a vibrating penis ring which will grip the base of the penis and trap blood for longer endurance, and the vibration on your shaft will feel awesome and will blow your partner's mind during penetrative sex.

Don't forget the lube!! So important to remember that with any toy to use lubrication. If not, ladies run the risk of possible vaginal dryness and friction, which could spell discomfort. There are a ton of lubrication on the market, but stick to water-based ones that are the best for maintaining genital and vaginal ph, as well as work with any toy or vibrator you use
Go Hunting- The G-Spot Edition
Special sex tips for newlyweds – go hunting for the G-spot.
If you have some spare fingers and toys handy, it might be a great time to put them into great use and explore g-spot orgasm if you haven't already. Most couples that do this report having so much fun, so whatever the outcome – orgasm or not, it's about the process so have fun exploring! Here's your roadmap:
The g-spot is located two to three inches into the vagina, close to the front of the vaginal wall, and feels like a raised bump or ridge, spongy tissue. You or your partner can stimulate the g-spot in a come hither, upwards finger motion with one or two fingers or a g-spotting vibrator.

The g-spot swell when aroused so it's best to start touching it when she is already aroused.

It's actually a very normal feeling the sensation to urinate during stimulation since the tissue around the urethra is flooded with blood to the area and the tissue contracts and presses against the bladder.

To feel more comfortable in knowing the difference, take a quick pee break and then continue. If you still have the strong urge to pee in the first couple of minutes after you emptied your bladder, you can be sure that it's ejaculate.
Let Go Of Performance Expectations
As a sex therapist, one of the things I hear from couples are the heightened expectations that they have about their honeymoon. Many have come to believe that their days after wedded bliss is supposed to be swinging from the chandeliers, sex on demand all-day-every-day. For those of you that can and want to, more power to you 😉 If you are just wanting to ease your way into your sexual honeymoon time together, it's going to require you to rethink your expectations on frequency and pivot from performance based sex to pleasure.
This sex advice for newlyweds is really important if you wish to enjoy your honeymoon and the early days of your marriage.
Sex is a collective experience, so what's most important is focusing on pleasure and exploration for mutual enjoyment. I see many men get discouraged by not having sex everyday, or getting down on themselves for not giving their partners orgasms every single time. Let this special time together be about intimacy and connection, which is foreplay, cuddles, eye contact, skin to skin, eroticism, fun and flirtation. When you have all of these elements at play, it maximizes the pleasure and the great time you are having together basking in all each other's glory. After all, isn't that what a honeymoon is all about?!
All About Pleasure
Being intimate is all about the buzzword for the day, "pleasure", and rings especially true on your honeymoon. While sex has many components to it's magic, I think it's especially important to be attentive to your partner and to become a sensual and passionate lover that is attuned and engaged in the sexual experience from start to finish.
Consider this a small piece of honeymoon advice from an experienced friend! Following are a few other honeymoon sex tips for enjoying great sex in honeymoon.
Attentiveness– Being attuned to your partner's needs and listening, watching, and paying attention to verbal and nonverbal cues is about as sexy as it can get. From the quiver in their body that lets you know you're hitting the right spot, to decoding the moans and sensations their feeling. These lovers are checking in and making sure that what they're doing is feeling 'oh so good' to their partner, and are also willing to adjust and keep trying to communicate so he can help her to ride through the roadblocks into nirvana.
Sensuality- They have mastered the art of foreplay, and lovers that have this quality allow sex to become an erotic, tantalizing and seductive event. They stimulate all the senses including the mind, and keep their partner on the knife's edge of their seat with anticipation. They know how to caress, taste and cherish every single part of their lover's body, and are not afraid to express passion or tenderness. They are also deeply curious and finds or invents different ways to connect sexually with their partner.
Fingers and Tongues Are Special
On honeymoons and everyday after, use your entire arsenal, meaning your whole body to pleasure your brand new spouse. Pay special attention to and use fingers and tongues simultaneously– boy do they go a long way in making someone scream with delight. Most women orgasm through clitoral stimulation, and many men enjoy oral sex with the tip of the penis being sucked and stroked. Many couples use oral sex as a means to get their partner aroused, and then move on to penetration. Take it slow and stay here a while. Oral sex is extremely pleasurable for both partners and instead of zooming through this part, just enjoy blowing each other's minds. In the event you get lock-jaw or tongue goes numb, use your fingers for a couple of minutes in between and then back to foreplay fun. You can thank me later.
Have fun!!!
At the end of the day, sex and your honeymoon is supposed to be a great time! Pop some champagne and have a toast to the good, married life – then pour it all over each other and have a good laugh (and romp). Let this be a time in your life to remember because out of everyone in the world, you both chose each other and that's extremely special. Enjoy each other, and cheers to your future together.
This is a complete sex guide for married couples carrying some of the best honeymoon sex tips for you and your partner. Start building some exotic memories on your honeymoon!
Share this article on
Want to have a happier, healthier marriage?
If you feel disconnected or frustrated about the state of your marriage but want to avoid separation and/or divorce, the marriage.com course meant for married couples is an excellent resource to help you overcome the most challenging aspects of being married.
Learn More On This Topic
You May Also Like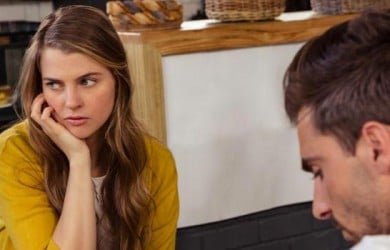 Popular Topics On Married Life