How to Have More Sex in Marriage-Keeping Your Married Sex Life Healthy
Think back to when you and your husband were newlyweds: it seemed like you had sex every night, and sometimes every morning, too, right? If you were like most newly-married couples, your first year of marriage was filled with lots of horizontal activity, with both of you rushing through your evening just so you could undress and continue to discover each other.
But all that changes as your marriage evolves; it is the natural order of things. Few couples maintain the same rate and frequency of their lovemaking past that first year.
But should your sexual activity drop too much, it's time to sound the alarm. Indeed, research from the sociology department at Georgia State University in the US suggests 20% of married couples have sex less than 10 times per year, and 15% of married couples have not had sex in the past six months. What are some of the factors that contribute to such a low rate of sexual intimacy?
1. Time constraints
As your marriage evolves, so do other aspects of your life. Two working parents, children who need attention in the evenings (not to mention their bedtime rituals that can often stretch out for longer than anticipated), laundry, general housecleaning, preparing for the next day…all of these things can easily take priority over lovemaking. A couple can be tempted to push off intimacy until the weekend, and then the weekend arrives and other tasks seem to fill that time. Suddenly it is a couple of months before you realize you haven't had any much-needed adult time.
2. Fatigue
When you get to the end of a day that is packed with responsibilities towards other people, you may be exhausted. Adding a heated session between the sheets to that level of tiredness can appear to be too much. You'd much rather slip into bed and fall asleep immediately than do the horizontal boogie.
3. Resentment towards your partner
It is difficult to feel warm and sexy with your partner if you are harboring some anger towards him because he forgot, yet again, to pick up the dry cleaning on his way home from the office.
4. Sex has gotten routine
You and your spouse know precisely how to make each other satisfied, so why stretch out the foreplay or vary from your time-tested formula for providing each other with a quick orgasm? But eventually, that routine starts to be boring. You'd rather use that time to sleep than do the same old same old.
Let's look at some ways to fight against the above factors that affect the frequency of your sexual relations so that you can get that old spark going again.
1. Schedule sex
Yes, that sounds cold, but couples who feel overwhelmed with the multitude of chores that fill their evenings swear by this. "We chose Tuesday and Saturday evenings," reports Samantha, 41, and mother of three children. "It really was a last resort, but it finally got to a point where if we didn't dedicate two distinct nights each week to being physically intimate, we were going to grow apart and our marriage would have been in jeopardy." If you find you and your spouse keep postponing sexual intercourse because something else seems to be a priority, buckle down and get sex on the calendar. At least two nights each week. And honor this commitment as if it were a work obligation.
2. Don't let being tired be an excuse to avoid intimacy
When you are tired, it does seem to make sense to prioritize sleep over lovemaking. But just like the saying "Hunger will be woken up by seeing a lovely meal spread out before you," your sexual desire will be provoked as soon as you and your partner start kissing under the covers. You will find that all thoughts of slumber will be pushed aside as you bring up each other's sexual temperature. And orgasm is sure to help you sleep deeply and peacefully, so just think about that benefit when you are tempted to say to your spouse "Not tonight, honey. I'm exhausted."
3. Resolve conflicts before having sex
One of the biggest contributors to a diminished sex life is unexpressed anger towards a partner. It is indeed a challenge to want to be physically intimate with someone who has disappointed you. The old adage "Never go to bed angry" is something that is helpful to remember. If you have an issue with your spouse, take the time to air your thoughts before you head to the bedroom. A good open conversation where you tell him what is keeping you from wanting to make love can go a long way to restoring a good healthy sex life. Do not hesitate to seek help from a couple's counselor if the issue is larger than you think you can manage on your own. Remember: there is no good sex without good communication so this is an important roadblock to dismantle if this is one of the things keeping you from having frequent sex.
4. Indulge in role play, read erotic literature
It happens. Married couples who have been together for a while can have a tendency to do the things that have always worked to bring each other to orgasm. The problem with that pattern is that it can get boring, and the boredom can be dissuasive, keeping you from feeling sexy. There are many ways, however, to combat boredom in the bedroom. Are you stuck in the missionary position when you have sex? Have a look on the internet and select some new sexual positions to try. You may find ones that offer more stimulation which will encourage you to have more sex. And what about introducing some sex toys into your bedroom routine? How about some sexual role-playing, where you might act out an erotic fantasy like a French maid, or massage therapist? Reading sexy literature to each other, such as 50 Shades of Grey, can spice things up greatly. Do a chapter a night and see how eager you'll be to get to the bedroom just to hear what happens next!
Share this article on
Want to have a happier, healthier marriage?
If you feel disconnected or frustrated about the state of your marriage but want to avoid separation and/or divorce, the marriage.com course meant for married couples is an excellent resource to help you overcome the most challenging aspects of being married.
More On This Topic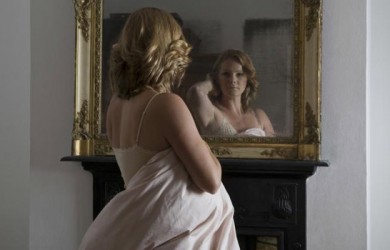 You May Also Like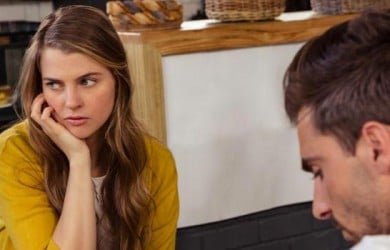 Popular Topics On Married Life