5 Sex Ideas for a Couple Who Have Found Themselves in a Rut
If your partner suddenly opens up to you and says "I'm bored" with our sex life, do not panic – It's quite normal, having stayed so long in a relationship that you might hit the road to boredom a few times. All you need to do is start to think of some new sex ideas to try. In today's day and age you can find an abundance of sex ideas for married couples, so start searching and see what works for you.
If you are reading this right now, you are on the right path to acknowledging that there might be some issues that need to be addressed and you're doing something about it by searching for different sex ideas for married couples. Kudos to you!
Let us help you out with some amazing married sex ideas to try with your spouse tonight! These sex ideas for couple would definitely help you ignite the passion in your marriage.
1. Seduce your spouse
Looking for the best sex ideas for married couples probably landed you here so start thinking with an open mind and read on. Whether you're the husband or the wife, we highly suggest that you seduce your spouse tonight. Sex ideas for husband and wife are dime a dozen, all you need is the willingness to try new things.
Ladies: It is important to know that your husbands are highly visual creatures. Their sense of sight is easily stimulated. What better way to use this knowledge than to walk around in your sexiest lingerie (or if you prefer, your birthday suit) and seduce your spouse.
If you're not feeling confident about your body, do not fret. Most women claim that wearing the right and sexy lingerie made them feel good and confident.
The key is in finding the right lingerie that will tick his boxes and make you feel fabulous too. Embrace your natural, feminine sexuality, ladies! Your spouse will be delighted that you do!
Gentlemen: You are not being asked to perform a dance routine aka Magic Mike when seducing your spouse and you are not expected to! (Although, there could be some bonus points if you do show off your dance moves).
To seduce your wife, you must know what makes her tick.
After being in a relationship for so long, it could be assumed that you have gotten to know your wife down to her most intimate quirk.
If your wife has been giving you 'excuses' from not having sex, maybe it's time to help her out by asking her how you can help her relax (remember seduction can start outside of the bedroom!). New sex ideas for couples work better when they try to understand each others physical needs.
2. Food porn
Have you heard of aphrodisiacs? Here is one more of our best sex ideas for you.
In the world of food, aphrodisiacs are food items that are discovered to increase your sexual appetite.
Some of the well-known aphrodisiacs are easily accessible, such as a bar of dark chocolate, wine, and oysters. However, if you are not fond of any of these previously mentioned food items, you can still incorporate food in your sexy time arsenal!
When we were young, we have all been taught that we are to not play with our food. But, we're all adults now! And we are here to break some rules! When it comes to married couple sex ideas, people usually play it too safe and think that experimentation is only reserved for pre-marital sex. But that's so not the case. Such married couple sex ideas are more fulfilling with increased levels of engagement from each partner.
One of the classic food items that you can include is whipped cream. Put some whipped cream on the body of your spouse and lick away. You can do this with other similar items such as syrup or honey too. Who thought eating interesting stuff could be one of the greatest sex ideas for couples ever?
3. Talk dirty
Have you ever sat down and wondered whether Shakespeare or any of our greatest writers ever engaged in sexting? They probably did. With their ability to string letters into words and make flowery proses, they probably made asking for nudes classy. If you are out of all the usual sex ideas, sexualize your vocabulary to get going between the sheets. Here is another tip on different sex ideas for married couples for you.
But, we are not all Shakespeare, and we are no longer living in the medieval ages where phones do not exist, thus we can think of more innovative ways to engage in new sex ideas.
You and your spouse's exchange of messages right now may be all about buying groceries, reminders on chores, a few 'i love yous' here and there, but when it comes to sex talk, it's drier than the Sahara!
Sext, your spouse. Sending naughty texts to your spouse can form part of your foreplay session in preparation for an evening of action.
If you are not the type to send sexts, however, flirt with your spouse instead. Tell your husband how handsome he is today. How you liked her kiss when she sent you off to work. How beautiful she looked in her uniform.
These cute texts of flirtation and compliments will surely brighten your spouse's day. Engaging in such married sex ideas would also closer not just physically but mentally as well.
4. Show off
Have you ever tried wowing your spouse by bringing yourself into orgasm in front of them? If not, may we suggest the art of masturbating in front of your spouse? You may not think of it as one of the best sex ideas for married couples but it surely is!
When you pleasure yourself, you recognize what feels good for you and with this knowledge you will be able to help out your spouse into helping you orgasm.
You can work together on what works best for you both. Both of you are bringing yourselves together to a newfound intimacy concerning sexual pleasure. If that's not a partnership, and intimacy I don't know what is. This, along with other sex ideas for husband and wife are sure to take the frequencies off the charts and also help both of you discover how to keep yourselves happy individually! Say yes to some self-love.
5. Get ready to play
Sexual fantasies are natural, just as much as winning the lottery and buying a house as a fantasy is natural. Fantasies may not be part of your everyday talk, but as partners, it may be suggested to talk about each other's fantasies and maybe even live them out! Having fun with fornication is one of the greatest couples sex ideas ever as it takes out all the awkwardness of the act. The idea is to keep an open mind towards new couples sex ideas in order to reinvent intimacy in your relationship.
While it may be awkward to have this talk with your spouse, it may be worth it in the end.
The most common fantasy among men is to give their woman multiple orgasms.
For this fantasy to be lived out, it's best for the women to know what turns them on and what makes them orgasm. You can go wild with your imagination as you deep dive into role play or do something that challenges your limits as part of the ultimate fun sex ideas for married couples.
The information shared with your spouse will not only bring you closer together but will help you live out such a fantasy.
So what are you waiting for? Try out these amazing new sex ideas for couples and see the spark come alive in your relationship. Remember to always seek out new possibilities of best sex ideas for married couples if you have hit a sexual halt in your marriage. Fun sex ideas for married couples are always around the corner so don't stop yourself from engaging with them.
Share this article on
Want to have a happier, healthier marriage?
If you feel disconnected or frustrated about the state of your marriage but want to avoid separation and/or divorce, the marriage.com course meant for married couples is an excellent resource to help you overcome the most challenging aspects of being married.
Learn More On This Topic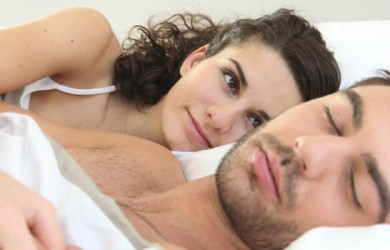 You May Also Like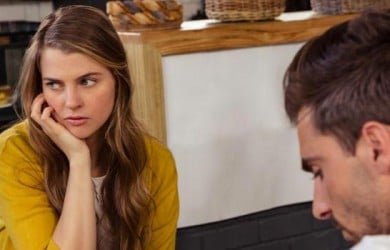 Popular Topics On Married Life