Kissing During Sex: Is Kissing Important for Good Sex
When it comes to having sex, you can find millions of tricks, tips, and even rules to better satisfy not just your partner but also yourself. The essence of all of this information is to achieve the ultimate pleasure.
When you are sexually compatible with your partner, a long intimate kiss is enough to ignite all of your senses, thus leading to sexual arousal.
You could feel that slow burn of love building up, leading to sexual excitement. Kissing during sex also heightens the pleasure that you can feel until you achieve that intense orgasm that you've been waiting for.
Sex is an art, and so is kissing.
If kissing is a big part of your foreplay, then you are very lucky. But did you know that aside from receiving pleasure, you are also getting so many benefits that will lead to awesome sex?
That's correct!
These are what we call kiss benefits, and you'd be surprised to know what they are.
Related Reading: 

9 Tips on How to Be a Good Kisser
10 benefits of kissing during sex
Aside from the obvious pleasure of kissing, there are many benefits why sex is better when we incorporate kissing. Here are some of them:
1. Kissing is the key for arousal
When you're in the moment of intense and passionate kissing during sex, do you feel your heart racing and your body literally feeling hot?
Kissing is one of the best ways to get "in the mood" for some hot lovemaking.
As you start kissing your partner, both of your body reacts. Slowly, your body starts to get ready for more. You will notice that your temperature rises, you begin to be more assertive, your heart races, and soon you begin to touch each other. When you are fully aroused, your orgasm is better and much more satisfying.
2. Kissing relieves anxiety and stress leading to awesome sex
Having sex while you are under a lot of stress isn't really satisfying.
If you want awesome sex, then allow yourself to enjoy and give in to passionate kissing.
As your body releases love and happy hormones, it also lowers your cortisol levels. Cortisol is the hormone responsible for managing stress and is even a marker for depression. So, aside from making you happier, kissing sex will also help you lower down your stress and anxiety levels.
If you are relaxed and focused on what you are doing, you will enjoy sex better.
Related Reading: 

Why Do People Kiss? The Science Behind It
3. Kissing strengthens your bond
Kissing and having sex are important factors in any relationship. It is one of the glues that will strengthen your love for each other. Kissing and intimacy go hand in hand because when you kiss, you share a deep connection.
The hormone oxytocin has a role here too. As your body releases this hormone, you become more open to your partner. You trust, feel vulnerable, relax, and connect with each other.
As you enjoy kissing and passionate lovemaking, your bond becomes stronger – leading to better sex and a better non-sexual bond.
4. Kissing will make your sex life better
Why does kissing feel good? More accurately, who doesn't want to have a better sex life?
Let's admit it, good foreplay will make sex better, and sexual kissing is one of the best ways to ignite that fire inside your partner. Kissing while having sex is not just a major turn-on but will also make you reach an intense orgasm.
If you spend time enjoying the art of kissing sex, then you'll see how much it can improve your sex life. So, don't be shy and kiss your way to arousal and satisfying lovemaking.
Related Reading: 

Reasons Why Kissing Is Super Important in a Relationship
5. Kissing boosts your happy hormone
Locking lips with your partner is kissing foreplay, and it doesn't just help you get aroused; it also makes you feel happier. When you kiss, happy hormones are released.
Meet oxytocin, serotonin, and dopamine— the three hormones responsible for making you feel happier. No wonder kissing is so addicting.
We have to admit, kissing during sex feels so good as well.
Check out this video that discusses everything about happy hormones:

6. Kissing can help cure headaches and cramps
Do you suffer from those annoying headaches and cramps? Does this get in the way of your lovemaking?
If you do, instead of declining sexy time with your partner, you might want to reconsider. Remember those three happy hormones? They are also responsible for relieving pain. Aside from that, as kissing relieves blood pressure, it can also help in cramps and headaches.
Sex becomes way better and pleasurable without those nasty headaches and cramps. If you have headaches or even menstrual cramps, you might want to ask your partner to kiss and make love.
7. Kissing can help with good oral hygiene
Kissing is more enjoyable if your partner is both good at locking lips and is practicing good oral hygiene.
We all know that when we kiss, we exchange saliva- lots of it, but did you know that kissing makes our mouth secrete more saliva? This helps wash away that nasty plaque that is responsible for cavities.
If you and your partner have good oral health, no doubt that kissing will be much more pleasurable for both of you and will improve your sex life.
8. Kissing will help you burn calories
Don't expect that kissing will help you lose weight, but it does help you lose a few calories.
Kissing during sex and other fun lovemaking activities is a fun way to exercise. So, if you are active in lovemaking and trying out different sex positions in bed, then you would be happy to know that you are also burning calories.
Kissing and lovemaking is a sure fun way to work out!
Related Reading: 

Kissing Techniques - How to Kiss Better
9. Kissing amps up your self–esteem making you a better lover
If you can turn him on while kissing, then you are a good lover. It boosts your self-esteem and makes you feel a whole lot better. What's better is that this works both ways!
Your partner who is receiving all the love and kisses will also get a boost of self-esteem. Imagine getting a passionate smooch before going to work- wouldn't that give you inspiration?
Self-esteem makes us better lovers. If we know what we can offer, we will be confident in how we pleasure our partners and vice versa.
Feeling loved and wanted is always a great way to get motivated to pleasure your partner.
10. Kissing helps you assess your compatibility
Kissing is a great way to know if you are sexually compatible with someone.
We all know that foreplay is kissing sexually and intimately with your partner, but sometimes, you just don't click.
There can be many reasons why this happens.
Some have bad oral hygiene, some can be a total bore when it comes to kissing and lovemaking, and others don't feel that 'spark' that we are looking for. We have to admit. There are instances where we just realize that we can't go all the way with someone, and kissing is one way to find out.
By knowing and assessing your partner, you know that you will not just enjoy your sex life, but will also make sure that you are compatible with each other.
So, before you go all the way, you'd already know if you are sexually compatible with your partner.
Related Reading: 

29 Best Kiss Quotes & Sayings
Can kissing make sex better
The answer is YES!
Kissing during sex will make sex explosive and satisfying. For most of us, kissing is a natural way of expressing our love and desire for someone.
Aside from all the benefits that we have stated, kissing is a very intimate act for couples. As we kiss, we engage in pleasure-sensing acts that lead our body to experience lust and pleasure.
Studies show that only 20% of women orgasm during intercourse alone, and most women actually prefer passionate foreplay. Kissing during sex is both natural and romantic, and most couples appreciate enjoying this in their lovemaking.
Sex is way better with good foreplay and lots of kissing.
To enjoy kissing during sex or foreplay, we must, of course, be enticing for our partners. What do we mean by this? Before engaging in passionate kissing, remember the following:
Practice good hygiene and grooming

. Nobody wants to kiss a person who has poor hygiene.

Don't be shy

. Remember that your partner can literally sense if you are shy and nervous. This doesn't make a good first impression and might lead your partner to feel disappointed.

Aside from kissing, also practice sensual touching

. This will make your foreplay and lovemaking more enjoyable. Caress your partner, whisper, feel the heat of the moment.

Be assertive and enjoy the moment

. Take the initiative but also take time to enjoy each other – literally.

Don't be afraid to be passionate.

Don't be shy! This is the time to show how much you want the person you are kissing. Enjoy, give in and show your partner how good you are.

Save the tongue.

Not all people want to kiss and have some tongue action, especially on your first make-out session. Save it, and allow your partner to initiate the tongue action.
Take note and be ready to give and receive pleasure by kissing.
My partner doesn't kiss me during sex – Help!
Now, what happens if your partner doesn't kiss you when you make love?
The fact is, like many other sexual tips and tricks, kissing during sex will depend on your personal preferences.
While most of us love kissing, some people don't.
If you are aware that your partner isn't into long kisses, then that's okay. However, if this bothers you in any way or you feel like you're not enjoying sex because you lack intimate kissing, then it's time to speak with your partner.
When it comes to sex, we need to be transparent with our partners. Who doesn't want to please their partners? You can talk about it and make ends meet.
If there are underlying issues that can affect your relationship or marriage, then you can also seek professional help.
Conclusion
Locking lips with the person you love is such a pleasurable experience that often leads to passionate lovemaking. More importantly, kissing is an act of intimacy that keeps the spark alive in your long-term relationship.
Aside from that, kissing is an important part of foreplay. Not only does it ignite your pleasure senses, but it also heightens your arousal. In no time, you'll find yourself begging your partner for more.
Kissing during sex, along with soft touches and other types of sexual stimulations, makes lovemaking addicting and satisfying.
Kissing makes our sex life better.
Touching, kissing, massaging, cuddling, and lovemaking are all acts of passion, intimacy, and love. Couples who are open with each other will most likely achieve a mutual understanding of what they like when it comes to sex.
So, the next time you decide to make out with your partner, don't forget to kiss and enjoy.
Share this article on
Want to have a happier, healthier marriage?
If you feel disconnected or frustrated about the state of your marriage but want to avoid separation and/or divorce, the marriage.com course meant for married couples is an excellent resource to help you overcome the most challenging aspects of being married.
Learn More On This Topic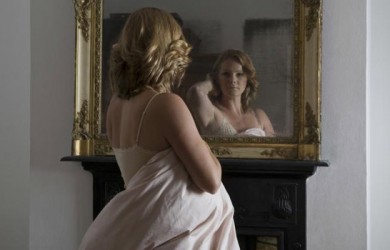 You May Also Like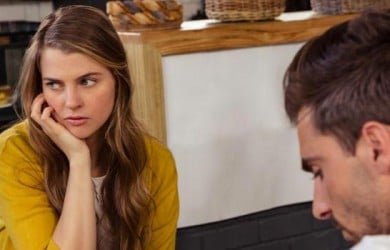 Popular Topics On Married Life