Why Good Sex Matters for Married Couples
There are so many reasons why sex is important in a marriage. The benefits of good and healthy sex in marriage are profound both for the spouses and for the marriage they share.
Even if it's busy around the household, you must realize the importance of sex in marriage life. Good sexual satisfaction in marriage should never be put in the bottom of the list of your priorities.
So to answer some of the sex questions for married couples on the importance of sex for married couples, here are a few common reasons for why is sex important in a marriage and how important is sex in a marriage :
It's the tie that binds
If a married couple can achieve deep emotional and sexual intimacy, their marriage can surely thrive on for many years ahead.
Let us differentiate the two.
Emotional intimacy is the kind of intimacy that two sincere friends can share. It is likely to be majorly stable and can last a lifetime.
For us to achieve a healthy level of emotional intimacy, we have to be able to share an honest, open, and genuine communication.
It is this intimacy that we gain strength from and develops confidence in our relationship because we can share our most profound and most important thoughts and feelings with our partner.
Sexual intimacy, on the other hand, is the kind of intimacy where our bodies are communicating.
When we think about sexual intimacy, we often think about the sexual acts that involve touching and penetrative sex. But it goes far beyond that.
Also watch:
Good sex needs emotional and sexual intimacy
When the marriage is new, a married couple's sex life is very active, and the freedom to have frequent marital sex is available. This is what we call the 'honeymoon phase.'
When this phase is over, some couples can fall into a rut. They turn away from focusing on the intimacy and communication that they once had; they might turn away from each other sexually. Sexual problems may arise.
Fights about the stagnancy that is now happening in the couple's sex life may pit the couples against each other, and then the blame game starts.
At these crucial moments, emotional intimacy comes in.
If you have achieved a level of emotional intimacy and trust with your partner, and you know you will be heard, you can discuss even the most sensitive issues, such as your sex lives.
Emotional intimacy empowers you to be able to speak about your needs without being ashamed of having them, which in turn leads to great sex in marriage.
This is similar to being able to share your health problems with your doctor and trusting them that whatever you share with them will be held in confidentiality and that you will be receiving the best treatment following their diagnosis.
Emotional intimacy should allow you to do the same.
Good sex cannot be achieved without the intimacy shared between you and your partner.
It's almost cyclical that the more you are open to your partner, the more good sex you'll have, the more your relationship can get stronger overall.
Relationship thermometer
If you are a newlywed couple and you are not having as much good sex as you are expecting, there might be some issues that you might need to address.
For a couple to be able to have good sex, knowing how to have sex isn't enough, it's also about sharing the open intimacy between each other and being able to communicate well with your partner.
Especially when it comes to discussing your needs, this process allows you to share sexual intimacy as well.
By assessing how intimate you are and whether you are enjoying good communication and good sex you can understand the temperature of your relationship.
This means you can be alerted about issues in your relationship, which you can resolve quickly as the temperature cools down.
One of the aspects that you can quickly check within your relationship is your communication.
Are you letting your spouse speak about their needs or their desires and their fantasies without being judged? If so, congratulations! You are opening the table for a healthy discussion on sex.
If you can share these kinds of conversations, you are well on your way to a lifetime of strong intimacy levels.
Talking about a sensitive topic such as sex can prove to be a mountain to climb, but if you and your partner have open and non-judgemental communication, what was once a mountain can now become a lowland to traverse.
Improved quality of life
Why sex matters in married life? Having good sex improves your quality of life. With increased sexual activity, you are increasing your shared moments of intimacy with your partner.
And not only that, having regular sex increases your body's production of the feel-good hormones, thereby making you feel empowered and more confident. It also helps in making you happy!
Aside from the feel-good hormones that this intimate activity gives, sex is proven to improve overall physical health. In general, regular sex improves your immune function.
It helps you fight off viruses better. And not only that, but it also helps improve your quality of sleep! And who doesn't want better sleep?
Sex also has specific benefits for both men and women.
For men, those who partake in regular sexual activity had lower risks of developing prostate cancer.
For women, it was observed that regular orgasms helped in strengthening the pelvic floor, and it was also reported that they experienced lesser pains when they are menstruating. Go, ladies!
Moreover, a study presented that there was a significant correlation between marital satisfaction, self-esteem, and stress.
Overall, there is not a bad thing that can be said about having sex. The more intimate you are with your partner, the better sex you'll have, the more sex you'll have, the better your relationship will be!
We would like to focus on the fact that it's not always about the quantity but of the quality.
However, if you have found yourselves stuck in a rut, it will help to have an open conversation about your intimacy situation with your partner.
If speaking about the situation scares you, it might be best to seel sex help for married couples and meet a marriage and family therapist to facilitate the conversation.
Share this article on
Want to have a happier, healthier marriage?
If you feel disconnected or frustrated about the state of your marriage but want to avoid separation and/or divorce, the marriage.com course meant for married couples is an excellent resource to help you overcome the most challenging aspects of being married.
More On This Topic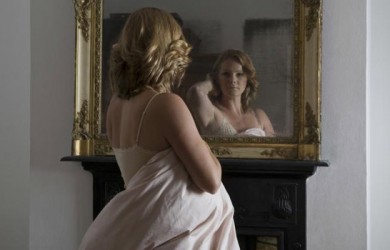 You May Also Like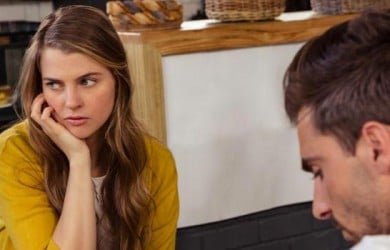 Popular Topics On Married Life