12 Ways to Have an Intimate Conversation With Your Partner
Relationships are not simply about being physically intimate; they are a lot more than that and involve love, trust, respect, and commitment.
Apart from having sexual intimacy in your intimate relationship, the two of you must be able to connect through emotional intimacy.
A great way to achieve emotional intimacy is by having intimate conversations.
Intimate conversations are simply about being together and enjoying each other's company. Such conversations are a great way to strengthen bonds between partners and enhance their feelings towards each other.
Another reason why intimate conversations are essential in a relationship is to resolve any intimacy issues that you might be facing.
To maintain your emotional connection or the emotional attachment that you share with your partner, you must be proactive in having intimate conversations.
So, if you are looking for intimate questions to ask your boyfriend or romantic questions to ask your partner, listed down below are a few ways that you can use to have intimate conversations with your partner.
1. Be the one to initiate the conversation
Do not feel embarrassed or ashamed, and instead, be the first one to initiate the talk.
Be the first one to start the relationship conversation and ask questions, tell details about yourself, and you will find that in no time, your partner will follow and adding in their part to the conversation.
Here are some good questions to ask a guy or a girl to intimate an intimate conversation:
What is the first thing you noticed about me?
What role does physical attraction play in whether or not you pursue a relationship?
How do you describe me to other people?
What qualities make me special to you?
Asking these intimate questions would help you understand how compatible you are with your partner.
2. Be vulnerable
Put away all fears and worries when you talk to your partner. Be open and honest with whatever you say and be brave enough to share.
Fearing to lose your partner over your vulnerability displays lack of trust.
To share your vulnerability, here are some sexually intimate questions to ask a girl or guy:
How many people have you sexually intimate with?
What's the weirdest place you have had sex?
Where on your body is your favorite place to be touched?
A sexual position you want to try?
Have you sent nude pics to anyone?
Have you ever had an inappropriate crush?
Relationships require each of the partners to be completely honest and candid with each other.
Many experts recommended couples to share secrets that they would otherwise never share.
A study conducted by the CDC highlighted that honesty is an essential characteristic of a healthy relationship.
Opening up a deep secret is a great way to get closer to your partner.
Some deep secret questions to ask your partner:
Have you ever cheated on a partner?
Is our relationship physical enough for you?
Do you have any fantasies you would like fulfilled?
4. Appreciate and show gratitude
Feel free to tell your partner how grateful you are to have them in your life. Tell them how much you value the time you spend with them and how much this relationship means to you.
Expressing gratitude would only strengthen your relationship.
Also watch: 25 ways to appreciate your spouse.
5. Be a comfort for them
Be a supporter if your partner shares something that has been disturbing them or has affected them in a certain way.
Let them know you will always be by their side and hold them up no matter what and help them move past the incidents that bother them.
6. Have practical expectations for the session
Intimate conversations are simply not being all lovey-dovey but instead can be something more meaningful. Engage in talks about finances, family, children, even wills.
These are all subjects that show that both of you are willing to invest in this relationship further and wish to see it last forever.
Talking about your childhood or time before you met your partner is a great way to show your partner how you were before they stepped into your life.
It helps you reflect as well as allows them to see how much you've grown, learned and changed yourself over the years.
8. Talk about when you fell in love
During these moments of tenderness, it is good to share and tell your partner about the moment when you fell for them.
It could've been the tiniest of moments when you realized they were the 'one,' but it was so meaningful for you.
9. Tell your partner why you love them
Share the reasons why you love each other.
We love our significant other for everything, but there are always a few things that remind us over and over again why we chose this person, such as their smile, the color of their eyes, the way they talk, etc.
10. Ask many questions
Ask everything you wish to know about your partner. Ask them about their life before they met you, about their plans for the future and anything that you feel would help you understand them better.
11. Connect mentally and physically
While sitting there and talking, it could be of further help if the two of you gazed into each other's eyes now and then or hold hands or anything small physical gesture.
This could help knit the two of you further close and enhance the status of your relationship.
12. Be yourself
All in all, be yourself! Be the person you are at heart, and do not try to change yourself just for the sake of your partner to like you.
Your partner should love you and accept you for who you are and not the façade you put up. Similarly, you should love and accept your partner for who they are without trying to change them or fix their flaws.
Share this article on
Want to have a happier, healthier marriage?
If you feel disconnected or frustrated about the state of your marriage but want to avoid separation and/or divorce, the marriage.com course meant for married couples is an excellent resource to help you overcome the most challenging aspects of being married.
More On This Topic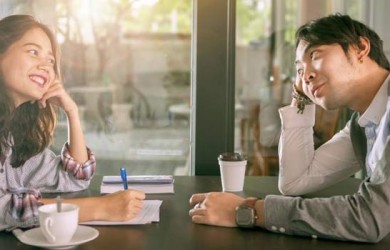 You May Also Like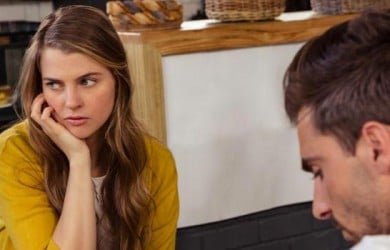 Popular Topics On Married Life