Why Sex Scheduling Is Not a Dirty Word
People think scheduling takes all the fun out of sex. Couples in my practice struggle with the idea of making dates for intimacy. They miss the spontaneity they used to have in their sex life. They tell me that sex can feel like a chore or a checklist item if they show up at a predetermined time, whether they're in the mood for sex or not.
But if your life has gotten busy and the initial passion has rubbed off, it will help you to be more intentional about physical intimacy.
Schedule the opportunity for sex
Let me start by saying that I don't think you should schedule sex, I think you should schedule the opportunity for sex. I suggest that couples think about sex like a trip to the playground. It's the outing that counts, not what you do once you get there.
You and your partner agree to go play. You do what you want in each moment. You stay as long as you want to stay. Nothing says you have to go down the slide; you can swing a little or sit on the bench. You don't decide ahead of time what you want to do; you get there and see how you feel.
This is about creating an attitude of "maybe" about sex.
Rather than say no, just because you're not in the mood right now, you head to the playground and see what happens. Once you get there and switch gears, once you start messing around a little, you may find yourself getting more interested in sexual activity. Some percentage of the time, you'll likely end up wanting sex when you would not have had that desire if you hadn't gotten started.
You can adapt to starting from zero and building up sexual interest
This takes advantage of an important concept for couples to understand. One or both of you may have what I call "reactive sexual desire." Proactive desire is marked by sexual thoughts and interest; someone thinks about sex, feels spontaneous arousal or desire, and wants to seek out sex. But reactive desire needs to be revoked.
You or your partner may not think about sex or may not get spontaneously horny or aroused. If asked if you want sex, the answer may almost always be "no."
But if you get going, if things are good with your partner, if you get the time and touch that you need, you may find yourself starting to respond. You may begin to get aroused. The engine turns over! And then you may want sex.
Reactive desire needs something to react to. It requires a willingness to get started and an opportunity to emerge.
It means you have to start from zero and give it a chance. Going to the playground, with openness but without expectation, gives reactive desire a chance to show up.
Enjoy the journey without focusing on the destination
So many people are focused on sex and orgasm that they have forgotten how to enjoy the pleasure and connection they can have in all their physical interactions. If you have approached sexual intimacy with an expectation about sex or reaching climax, you may be bypassing the wonder of all the other parts of the process.
"Going to the playground" offers you a chance to fully enjoy whatever you're doing in the moment, letting go of expectations of where it will end.
When you can savour the closeness and touch with your partner without having a goal, all your encounters are successful. There is no failure if you can both enjoy what you're doing.
Scheduling demonstrates commitment
When life has taken over, when you're busy with kids or careers, when you've progressed past the early sexual rush in your relationship, and especially when at least one of you has the reactive sexual desire, it's important to prioritize your sex life by dedicating time to it.
You probably don't have a chunk of free time where you're twiddling your thumbs wondering what to do. Life takes over. You're going to have to take back some time and devote it to intimacy. Something else will have to give.
This is why scheduling opportunities to be sexual is so important; it demonstrates a commitment to investing in your relationship.
You can still be spontaneous
Remember that you can still have spontaneous encounters, too! Just because you schedule trips to the playground doesn't mean you can't watch for and take advantage of other chances to be sexual together.
But if those don't occur, at least not very often, at least you'll have a consistent opportunity to be physically intimate and see where it goes. You get to enjoy more pleasure and connection than if you didn't take those trips.
Share this article on
Want to have a happier, healthier marriage?
If you feel disconnected or frustrated about the state of your marriage but want to avoid separation and/or divorce, the marriage.com course meant for married couples is an excellent resource to help you overcome the most challenging aspects of being married.
Learn More On This Topic
You May Also Like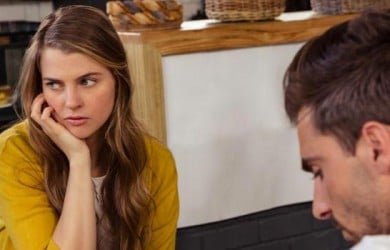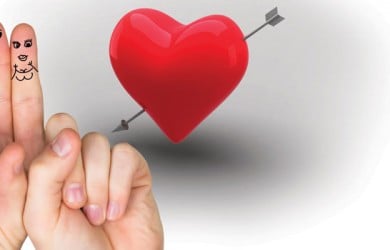 Popular Topics On Married Life