Romantic Phrases & Sayings to Make Your Partner Feel Special Everyday
The briefest of phrases can make a huge impact in a relationship. At times, keeping things short and sweet does a lot of good and greatly contributes to a couple's happiness. The 8 love sayings are the most romantic things to say that can keep a relationship going strong.
This includes attraction, desire, accepting each other's flaws, establishing yourselves as a team, understanding, support, and love.
Romantic phrases for married couples
Know these 8 sweetest phrases of love that will surely touch your partner's heart.
Physical attraction is important in a relationship. When your partner looks good, tell them and they should do the same.
Physical attraction is a driving force behind passion so in order to keep the fire lit, tell them that you like what you see and perhaps follow the compliment with a kiss or a little more. That kind of passionate exchange is fun for couples. It is flirty, subtly sexy, and builds self-esteem.
At times, it can just make you think, "Wow, how did I get so lucky?" A relationship does not get much better than that.
We all want our partners to be crazy about us. That is a huge contributor to a couple's happiness. According to scientific research, compliments make us strive to improve because the brain wants to experience that type of social reward over and over again.
That drive will, in turn, make individuals better in relationships.
The secret to a successful romance is constantly striving for improvement and this is an easy way to encourage that. Along with the social reward aspect, the effectiveness of the phrase has to do with people wanting to feel attractive, desirable, and wanted.
At the start of a relationship, both halves shower each other with attention because the connection is new and exciting. You can't keep your hands off each other and exchange sweet words often but this can fade over time.
To keep those good vibes going, tell your partner that you're crazy about him/her on occasion. Why keep all your good thoughts to yourself?
A strong relationship requires phrases to express love, so express away!
Some think that wanting reassurance is needy but everyone wishes their significant other will tell them how awesome they are every once in a while. When both halves of a couple are confident, they find it easier to open up and that openness promotes a strong bond.
This phrase expresses acceptance and acknowledges that you take your partner for who they are. A biggie in relationships is acceptance and making it clear that you plan to stick around through the good and bad is heartwarming.
Everyone has flaws and faults. When those become apparent, tell your significant other, "I love you anyway". This phrase is a simple way to say, "I care for you so much that I take you as you are".
A happy relationship is one with an established level of emotional safety and security. When both parties feel safe, they don't feel the need to pretend to be someone they aren't and the love is more authentic as a result. Honesty and openness are two requirements for any healthy, happy relationship.
This phrase establishes a couple as a team (it is a partnership after all). Tough times are part of a relationship. No one likes them but couples face at least a few during their time together. Just remember that going through hard times is one thing and getting through them is another.
Whatever the challenge is, the goal is to come out stronger than ever. Saying, "We'll get through it" makes you and your partner more inclined to successfully work as a team to overcome difficulties. In addition to establishing two people as a team, it offers support.
This is perfect for those that do not know what to say when a challenge is presented.
We all want to be understood and get quite peeved when we aren't. Agreeing doesn't matter as much but being understood is like this deep desire everyone has.
Hearing the words, "I understand" maintains the happiness in a relationship and keeps couples in love because it directly expresses understanding. It also yields this emotional response, whether contained or expressed, that brings a couple closer.
The two words are actually quite comforting and people want to feel that with the person they love. As said, this is not about agreeing with your partner but letting them know that you get it will greatly contribute to the relationship.
"I'm Here If You Need Me"
This phrase makes people fall in love over and over again. Its significance lies in the fact that the words offer a helping hand without being asked. That is a beautiful display of care and support for someone and ensures that a person knows who they can turn to if support is needed.
Being a couple involves being there for one another. One of the best feelings in the world is knowing that your significant other has your back. That is a key part of a healthy romance. When you do say these words, also commit to following through if you are needed.
Yeah, this is an obvious one but is still surprisingly underused or said without much feeling. The three words hold a lot of significance and meaning so they should be said in a more heartfelt way.
As for those that stray away from these words, say them more often! Saying, "I love you" reveals that you are thinking of your partner.
It is an unselfish phrase that puts the attention on your significant other even if just for a few seconds, and verbally expressing love let's a person know that they are valued, appreciated, and cherished, all of which improves one's view of themselves.
Sometimes, it's sweet to compliment your spouse when they dress up or even, when they are a mess.
Let your partner know they are beautiful and show them through your gestures about how much you like them the way they are. This will help them have confidence, even if they are a little unsure about their appearance on any given day.
Romantic lines for him
Apart from some love phrases, here are special lines for your man. These romantic lines for him will definitely bring a smile on his face.
You are my paradise and I would happily get stranded on you for a lifetime.

I love you every step of the way.

I may not be your first date, kiss or love…but I want to be your last everything.

Together with you is my favorite place to be.

Thank you, my love, for always making me feel like the most beautiful woman in the world.

Thank God someone threw me away so you could pick me up and love me.

In this crazy world, full of change and chaos, there is one thing of which I am certain, one thing which does not change: my love for you.

When I wake up and see you lying next me, I can't help but smile. It will be a good day simply because I started it with you.
Romantic lines for her
Searching for romantic lines for her? If you want to impress your girl, you may try out these romantic lines that will surely melt her heart:
The sun is up, the sky is blue, today is beautiful and so are you.

And then my soul saw you and it kind of went, "Oh, there you are. I've been looking all over for you."

My angel, my life, my entire world, you're the one that I want, the one that I need, let me be with you always, my love, my everything.

I am so totally, completely, overwhelmingly, eye-poppingly, life-changingly, spectacularly, passionately, deliciously in love with you.

Thank you for always being my rainbow after the storm.

When I look into your eyes I see the mirror of my soul.

You are my paradise and I would happily get stranded on you for a lifetime.

I can't stop thinking about you, today… tomorrow… always.
Funny romantic quotes
Share a laugh with your partner with these funny things to say to the love of your life:
"I love being married. It's so great to find one special person you want to annoy for the rest of your life." — Rita Rudner

"Being a good husband is like being a stand-up comic. You need 10 years before you can call yourself a beginner." — Jerry Seinfeld

"Love is a lot like a backache: it doesn't show up on X-rays, but you know it's there." — George Burns

"Marry a man your own age; as your beauty fades, so will his eyesight." — Phyllis Diller

"Honesty is the key to a relationship. If you can fake that, you're in." — Richard Jeni​​

Love is sharing your popcorn.- Charles Schultz

I love you with all my belly. I would say heart, but my belly is bigger.

Forget the butterflies, I feel the entire zoo in my stomach when I'm with you!
Romantic saying for new relationships
Are you heading for a new start with the love of your life? Make this journey fun and love-filled by sharing these best romantic sayings for new relationships for your new partner.
New love may soar and plummet as it ebbs and flows, but what remains are the things we've discovered about each other. I'd do it all again because it led us to this love we share today.

What started out as attraction has blossomed into love. May we grow together now as we discover one another.

I knew you were special from the moment we met. How I'm looking forward to all of our tomorrows.

Since I met you, I started to understand why all my past relationships ended: so that we could start.

The best part about getting to know you is anticipating that each day brings new surprises that are all about you!

Love at first sight has nothing on how special love at first talk is. I've cherished all our getting-to-know-you moments we've shared. May they go on and on!

Just the idea of losing you is enough to make me realize how time is irrelevant when it comes to how deeply I hold you in my heart. I'm so glad we found one another.

I savor the journey that we're on. We are the explorers and the creators of our relationship. Let's go someplace wonderful from here. It's all up to us, and I'm so glad that I chose you.
Related Reading: 250 Love Quotes for Him – Romantic, Cute & More
Famous romantic love quotes
Know how famous people have talked about love and immortalized the feeling with their words. Send these famous quotes as romantic expressions of love and win your lover's heart.
No matter what has happened. No matter what you've done. No matter what you will do. I will always love you. I swear it.— Defiance by C.J. Redwine

And in her smile I see something more beautiful than the stars.— Across the Universe by Beth Revis

I never loved you any more than I do, right this second. And I'll never love you any less than I do, right this second.— Beautiful Creatures by Kami Garcia, Margaret Stohl

I am catastrophically in love with you.— Clockwork Princess by Cassandra Clare

I don't care how hard being together is, nothing is worse than being apart.—Starcrossed by Josephine Angelini

No matter where I went, I always knew my way back to you. You are my compass star.— For Darkness Shows the Stars by Diana Peterfreund

I've slipped under my skin, invaded my blood and seized my heart.— Poison Study by Maria V. Snyder

It's one thing to fall in love. It's another to feel someone else fall in love with you, and to feel a responsibility toward that love.— Every Day by David Levithan
Sweet romantic phrases
Do you want to impress your partner with sweet quotes and touch their heart? Try these cute romantic lines and make them fall in love with you time and again.
I'm so happy to wake-up to your beautiful face, your sweet voice and tender touch. Thank you for being there for me, every day and in every way.

When I'm in your arms, I feel safe, I feel loved and I feel like I am going to be protected from all the stones life can throw.

The world may crumble around us, but I won't notice because I will be looking into your eyes.

There's never been a love like ours and there never will be again.

Nothing truly ever made sense until you came into my life.

I'm much more 'me' when I'm with you.

You are everything that I never knew I wanted in this life.

Some say that true love can last a lifetime, and I would love to spend the rest of my life with you figuring out if that were true.
Takeaway
Who knew a few words could mean so much? Be sure to use these 56 charming phrases in your relationship and take in all the good they bring. You too can be one half of a happy duo that is absolutely crazy about each other.
Share this article on
Want to have a happier, healthier marriage?
If you feel disconnected or frustrated about the state of your marriage but want to avoid separation and/or divorce, the marriage.com course meant for married couples is an excellent resource to help you overcome the most challenging aspects of being married.
More On This Topic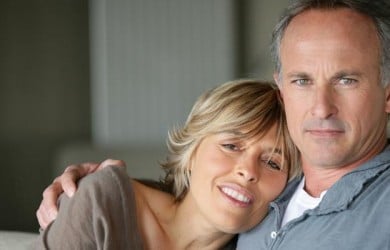 Recent Articles
You May Also Like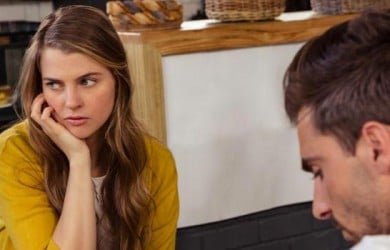 Popular Topics On Married Life