21 Health Benefits of Having Sex with Your Spouse Frequently
Not only would there be positive implications on your relationship as one of the benefits of regular sex, but the health benefits of sex can also be enormous.
We all know that one of the most fundamental reasons to have sex is procreation. However, if we can maintain an appropriate frequency of being intimate with our partner, we benefit significantly.
To understand how often you should have sex with your spouse, we need to know how often married couples have sex? Is it reasonable to have sex every day? How to have more sex in a marriage?
Even though love-making health benefits are more than obvious, after attaining a particular sex frequency, the degree of relationship satisfaction is not affected.
This article aims to help you understand the health benefits of sex for females and the benefits of sex for men.
Women! You can now save money from expensive anti-aging creams, as research proves that one of the health benefits of daily sex with your husband is that it can take at least seven years off your face! Thus making the benefits of daily sex even more instrumental.
Similarly, there are plenty of sex benefits for men in their marriage. It can help them burn calories, sleep better, promote happiness, longevity, great health, and well-being.
Related Reading: 

Importance of Sex in Marriage: 15 Physical & Psychological Benefits
Importance of sex in relationships
Sex isn't always necessary, but it can be an important part of a healthy, fulfilling relationship. How important it is can vary from one individual to the next. Some people may feel that having a sexual connection with their partner is vital. Others may feel that other types of intimacy and connection are more important.
Some of the reasons that you might feel that sex is important in a relationship include:
Feeling closer to your partner

Showing affection to your partner

Finding it fun and pleasurable

A desire to have children

Feeling confident and sexy

Relieving stress
Research suggests that having frequent sex can play a role in a person's overall well-being. Having sex often is linked to more affection. When couples experience more affection, they are also more likely to have more frequent sex.
How often do married couples have sex?
A 2015 study found that general well-being is associated with sexual frequency, but only to an extent. Relationship satisfaction improved progressively from having no sex up to having sex once a week but did not improve further (and decreased somewhat) beyond this point.
One sexual encounter per week is pretty consistent with the current average. However, our increasingly busy lives may be getting in the way of having more sex. Compared to the frequency of sex in the 1990s, adults in 2010 had sex nine times less per year.
To know more about how often do couples have sex in a married relationship, here is an article that can provide you with the needed information.
Related Reading: 

Sex in Marriage: Benefits & the Role of Emotional Intimacy
The ideal frequency for having sex
The ideal frequency of having sex completely depends on what kind of time and relationship you have. However, the study mentioned above does provide some statistics regarding sexual frequency.
Average Sexual Frequency
Average adult

: 54 times per year (about once per week)

Adults in their 20s

: Around 80 times per year

Adults in their 60s

: 20 times per year
Although frequency often decreases with age, sexual activity in older adults remains important. In general, older married couples tend to have sex more often than unmarried peers within the same age group.
Is daily sex good for health?
Having daily sex is fine and beneficial for your overall health. Be it good cardiovascular health or vibrant skin, sex is the best way to keep your relationship alive, exciting and intimate. Make love, love one another, and live happily.
Sex fulfills your physical needs and establishes an emotional connection between the two partners in a relationship. The emotional connect factor is more important for women than for men.
Sex indeed comes with multiple benefits, but that does not mean it should be a daily and compulsory chore of life. It is okay for you to restrict the number of times you have sex in a day or week.
This is because it does not always happen that both partners want to have sex simultaneously or as frequently as the other one. Moreover, it is the willingness of both partners that makes the sexual act more gratifying and enjoyable. Forcing someone to have sex is known as sexual coercion and is not advisable.
Related Reading: 

18 Ways to Keep Your Love Alive in Marriage
21 Health benefits of having sex with your spouse frequently
Here are some health benefits of sex that can make you have sex with your sexual partner frequently.
1. Releases stress
One essential research points out that couples who have sex regularly cope better with stressful situations.
During sex, our bodies produce dopamine, endorphins, and oxytocin– all these help in de-stressing, elevating moods, and promoting desire. Cuddling after sex also reduces the body's level, the hormone secreted whenever you're stressed.
Stress has become one of the most evident aspects of our adult lives, and even though sex acts as a great stress buster, the problem is that stress often leads to a further descent into sexual intimacy.
Thus, you and your spouse need to ensure that you do not allow stress to chip away at your relationship.
2. Lower your blood pressure
Forms of physical contact or intimacy can improve your blood pressure outstandingly. Frequent intercourse, even if it's a quickie, can reduce diastolic blood pressure & keep you healthier.
3. Cut the risk of cancer
Another health benefits of sex are that it reduces the chances of developing cancer, particularly prostate cancer among men. This clears the prostate of toxins that could linger in and trigger cancerous issues later on.
This is an excellent reason to have frequent sex with your partner.
Related Reading: 

20 Sexual Habits That Can Hurt and Help Your Sex Life
4. Helps you fight with cold and flu
Fight colds and flu with sex! Antigens like immunoglobulin A are released during the activity, fighting common colds and even flu. More antigens released means stronger immunity and a healthier body.
5. Sleep better
Suffering from insomnia?
You know what to do! Sex, like exercise, increases your heart rate, which helps the body relax. Feel-good hormones are released, promoting better sleep and rest. This is one of the major benefits of sex in marriage.
6. Get regular periods and erase cramps
Women, if you face irregular periods, it could be due to a hectic lifestyle. Reduced levels of stress can positively impact your menstrual cycle, too.
More good news: it can even help period pain diminish considerably.
Last but not least, another health benefit of sex is that it regularly reduces pain due to the release of endorphins and increases your tolerance to pain.
7. Prevent a heart attack
Sex is enjoyable cardio. It helps our bodies burn calories, improving overall heart health. Research indicates that having sex at least three times a week could lower your chances (by half) of having a heart attack or stroke.
The only thing to remember is that sex must remain a frequent activity this way. It would help you precipitate the chances of suffering from a heart attack. However, infrequent sex also has a counter effect that can strain your heart's blood flow.
8. Driveaway depression
While sex with your spouse over time can take away from the thrill and excitement of physical intimacy, it can still positively affect your mind. Sex causes your brain to release feel-good chemicals that lift your moods.
The body's key antidepressant chemical (or happy hormone) Serotonin is released during the activity that makes people happy, joyous, and relaxed. More sex equals more serotonin & no depression.
Related Reading: 

11 Stages of Physical Intimacy in a New Relationship
Watch this informational video about the healing power of sex:
9. Look younger and attractive
Having regular sex can make you look younger than your age. Men and women with an active love life enjoy many youth-enhancing effects and appear at least 7 years younger than they are! Additionally, it even enhances your appeal.
The frequent sexual activity makes your body release a chemical called pheromones that increase your appeal & makes you look attractive.
10. Spur your self-esteem
People who have sex regularly feel more confident about themselves and their bodies.
A key benefit, sex improves your self-esteem and feel great. Regular sex can boost your cognitive functions and memory performance, which helps you perform better in other aspects of your life.
Related Reading: 

10 Signs of Low Self Esteem in a Woman
11. Sex decreases the risk of prostate cancer
Regular sex may protect your man from developing prostate cancer. Recent surveys have discovered that men who ejaculated at least 4 or 5 times per week had a significantly lower risk of prostate cancer than those with just four or five ejaculations a month.
Researchers from Nottingham University have also found that men in their 50's who enjoy regular sex life in their 50s have a lower chance of developing prostate cancer. Why? When you have sex, you clear the toxins from the prostate, and it's these toxins can linger and develop into cancer.
12. Sex helps men stay in shape
Sex is a cardio activity which means that you will burn calories during sex. So, the longer you last or the more ferocious your sexual activity, the more calories you burn, and the more fat you keep away from your body will keep you happier and healthier. Which is one of the crucial health benefits of sex?
13. Sex improves his immune system
If you want to take fewer sick days, get sexually active! People who have sex develop higher defenses against germs and viruses, which means fewer coughs, colds, and other viral illnesses!
Studies have proven that people who have sex even as little as once per week have higher antibodies in their system! So if you want to maximize productivity and be the best, you can stay healthy by having regular sex!
14. Sex boosts your brain
We all know that one of the reasons why sex gives everybody a certain glow and a boost in energy is because it increases the blood flow everywhere. Increased blood flow doesn't just heighten sensitivity, but the blood flow also pumps glucose through the body, which boosts energy.
Perhaps this is why you have a spring in your step after you've enjoyed an intimate moment with your spouse. But it also aids productivity and increases focus.
As if that wasn't enough already, studies have shown that sexually active adults have a better memory than those who are not.
15. Sex prolongs life
According to studies in Australia, people who climaxed as little as three times per week had a fifty percent reduced chance of dying for ANY medical reason than those who only climax once per month! Incredible as it might sound, it's time to get your man in the sack and then remind him how you've saved his life!
16. Get softer skin
The increased blood circulation that occurs during sex is going, but that's not all!
Sex orgasm, in particular, triggers healing hormones such as DHEA (a growth hormone) and endorphins, which help heal damaged skin.
So to make the most of the health benefits of sex for females, make sure to include regular sex so that you can enjoy the hormones that promote soft, healthy skin and shiny hair!
17. It keeps you happy
As we have stated in the points mentioned above, sex doesn't only helps you fight depression and release stress, but it can also keep you happier than people who are not having regular sex.
A study conducted in China in 2015 states that regular enjoyable sex can make you happier than people who have unwanted sex and irregular sex. It also suggests that people with one sexual partner are the happiest.
18. It tones your muscles
If you do not have enough time on your schedule to hit the gym, you might want to opt for regular sex. Sex is more enjoyable than exercise, and if you can try the correct positions, it can help you tone your core, hips, thighs, calves, and torso.
You can try sex swings if you want to get into the ultimate fitness mode. The testosterone released during sex helps build lean muscles if you need another reason.
19. It enhances your sense of smell
This is a lesser-known fact about regular sex. After sex, a hormone called prolactin is released by our brain that increases the production of nerve cells in the brain responsible for the sense of smell.
So sex can heighten your sense of smell, and since smell and taste are correlated, there is a good chance that it can also improve your sense of taste. Do you need to know about more health benefits of sex?
20. Sex makes your relationship stronger
If you want to know the benefits of sex in marriage, here is one that can drive you to have regular sex.
People do not realize the importance of sex in marriage. Enjoyable sex in marriage is only possible through open and honest communication. Strong communication between partners does not only help in good sex, but it also improves the relationship.
Couples who have hones communication tend to have more post-sex pillow talk, which increases intimacy and helps grow their bond stronger and more profound.
Related Reading: 

Improve and Enrich Your Relationship
21. Frequent sex helps you conceive easily
One of the best benefits of sexual intercourse in marriage is that you can have good sex and produce a human being easily. It's a no-brainer that the more sex you have, the better are the chances of conceiving for women.
Regular sex makes the pelvic muscles strong and keeps the vagina healthy. When you have regular sex after marriage, you don't miss the ovulation period. During ovulation, the uterus thickens, which helps in supporting a probable pregnancy.
Having sex regularly makes it easier to get pregnant for women and sustain the pregnancy.
Conclusion
Married or not, there is no reason you should not be having sex regularly. There are so many reasons and health benefits of the sex listed above. Choose your reason if you need one or do it because sex is simply pleasurable.
Share this article on
Want to have a happier, healthier marriage?
If you feel disconnected or frustrated about the state of your marriage but want to avoid separation and/or divorce, the marriage.com course meant for married couples is an excellent resource to help you overcome the most challenging aspects of being married.
Learn More On This Topic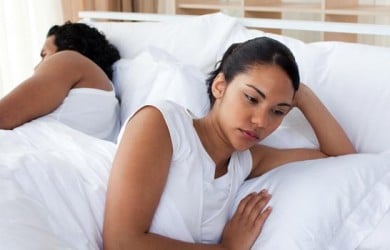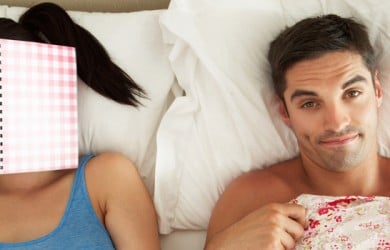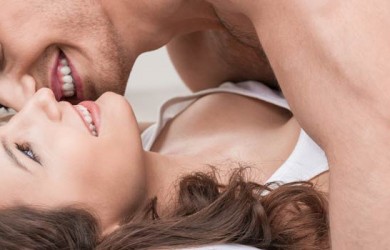 You May Also Like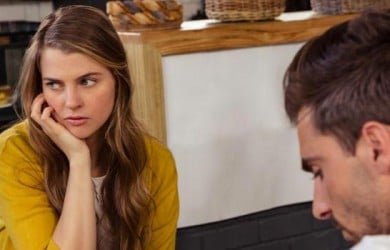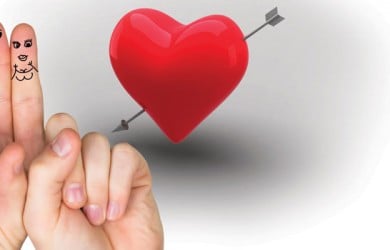 Recent Articles
Popular Topics On Married Life