10 Marriage Heat Romance Tips to Spice Up Your Married Life
Most people say that it gets monotonous when you get married. After marriage and kids, many would agree that those hot nights will become tiring sleepless nights, and you'll begin to ask yourself when was the last time we got intimate?
While we have different priorities and we are all busy with work for our future, one should not neglect marriage intimacy. It's more than just having sex; it's a form of bond that will ensure that your marriage will still be exciting and fun.
How does one ensure that the marriage heat romance doesn't go away? How can married couples make sure that their marriage life will still be exciting?
Related Reading: 

Importance of Sex in Marriage: 15 Physical & Psychological Benefits
What is marriage heat?
Some people are familiar with the trend of marriage heat, where married couples start sharing some of their hottest sex stories, and more and more couples have joined this trend. Marriage heat romance is when both couples want to maintain their appetite for sex and their intimacy and romance.
Keeping intimacy, romance, and sexual appetite alive in your marriage is very important because it strengthens your marriage. Indeed, we all know how the other aspects of a strong marriage consist of respect, communication, and love, but these won't be complete without romance in marriage.
As married couples work on their intimacy and romance, their bond strengthens, and it keeps the fire burning.
5 Benefits of marriage heat romance
As we're more familiar with why marriage heat sex escapades are better, we also ought to know the benefits that we can have. Marriage sex adventures and ways how you can make your intimacy flare is a mutual choice, and once you have started being open to these ideas, you'll see some of the benefits of sex.
1. Intimacy renewed
While most married couples would experience times where it seems like their intimacy has disappeared, it's not always a hopeless case. It's just a phase that all couples would experience, but it's up to them how they would bring back the passion and intimacy. It's a commitment, but renewed intimacy will be twice as rewarding if you do it correctly.
2. Stronger bond
It's one thing to bond with your spouse by eating at different restaurants, having staycations, and traveling, and there's this type of bond where you get to know each other's sensual points. Believe it or not, you might not know your spouse that well, especially in bed.
3. Open conversation
Most couples, married or not, might have a hard time opening up, especially when it comes to their fantasy. Having the decision to do so might be awkward at first, but as you do it frequently, you'll see how comfortable it can be and how this can lead to a stronger marriage bond and a better sex life!
Related Reading: 

Open Communication In a Relationship: How to Make it Work
4. Emotionally connected
Making love will deepen your emotional connection with your spouse. Aside from being married, nothing is more beautiful than a married couple enjoying their sex life.
5. Exciting marriage
Lastly, who doesn't want to have an exciting marriage? We all want to be excited with new things to try, not just in activities but also with our marriage heat escapades. You'll never run out of ideas, and we promise – it never gets boring!
Related Reading: 

15 Essential Tips to Improve Physical Intimacy In a Marriage
10 Marriage heat romance tips to spice up your marriage
While you may have some inhibitions, you have to remember that marriage heat and intimacy is perfectly normal and will not be something to be ashamed of.
You are just making sure that your marriage life remains exciting and passionate and that your bond with your spouse will be as strong as possible. If you want to know how to spice up your marriage, here are some tips to help you:
1. Communicate
If you want to make your marriage hotter, you'll need first to want that intimacy back and not just to gain all the benefits of practicing marriage heat romance but also to strengthen your bond.
Start with sexual communication. As you open up, it'll be easier to tell what you want and once you have made commitments, try to do it slowly.
To know more about the power of communication watch this enlightening video:
2. Discuss sexual fantasies
Talking about your sexual fantasies isn't that awkward when you are married. You are more comfortable with your spouse than any other person, allowing you to open up about the things you want to try, like role-playing, sex toys, and even sexual fantasies.
Try simple things like trying some simple sex toys to different sex positions until you and your spouse would be comfortable enough to do role plays and be more spontaneous with your marriage heat sex. Who knows? You might find yourself one of the most sought-after contributors of real-life marriage heat sex stories.
3. Do something new together
Make time to do a new thing every week, and this will help you spend more time with your spouse. Make a list of activities (Either sexual or not), find out the common activities from that list that interest you and your partner, and then plan accordingly.
Doing a few fun and sexual things together will revive the heat and romance in your marriage. It will also help you bridge the communication gap and keep you emotionally connected as you will spend a lot of time together.
Related Reading: 

How to Spice Things up in the Bedroom
4. Increase the amount of touching
Renewing intimacy in marriage takes more than just sex. Try to include more touching in your everyday routine. It doesn't have to be sexual all the time, and you can keep it casual. Hold hands, touch their neck, give them a massage, sit on each other's lap while watching tv, cuddle without leading it to sex, etc.
There are so many ways to increase regular touching in your routine to increase the heat in marriage.
5. Dress up
After a few years of marriage, people stop dressing up for each other. If you have been doing the same, you need to gear up and start getting ready for your partner. Think of them as a lifelong lover, woo them every day, and you will be surprised to see how interested your partner has become in you.
You don't have to do a lot. Do not overdress. Just put on clean, nice clothes and clean up. It would be an impressive change in your monotonous life.
6. Regular dates
Don't take your partner for granted because you are married. Date them even after you are married for years. It keeps the spark of the relationship alive. Some people find it hard to go out every week, but a date is not only about going out.
There are many creative ideas for home dates, and you can plan a date every week at your home easily. You have to make sure that you keep every time interesting, keep a game, choose a topic or theme or do something more than just discussing household chores.
One of the benefits of marriage heat romance is that you don't fall under the category of stereotypical marriage. The key is to keep things exciting.
Related Reading: 

4 Expert Tips on Best Romantic Date Ideas for Couples
7. Laugh together
People who laugh together stay together. Keeping the atmosphere healthy and humorous will only make your bond better, and you will feel closer.
Not keeping a happy environment can build enough tension between you and your partner, and the marriage heat could die. Crack jokes, watch comedy shows, play pranks, find out what makes your partner smile or laugh, and it will reflect in your sexual experiences.
8. Put your kids to bed early
An early-to-bed routine for your kids will help you keep your relationship alive. Putting your kids to bed early will give you enough time to reconnect in quiet time with your partner.
You will appreciate this quiet time once they are asleep, and you can plan so many things in that time. You can try planning dates that will lead to physical intimacy later. You can watch a movie together or cook. You can try as many things as you want, just make sure it doesn't take much time, or you will be sleep-deprived, and you won't enjoy it.
9. Keep your house clean
A cluttered space doesn't inspire you to do anything exciting. Make sure your home isn't shabby, and junk is not lying around; else, you and your partner won't feel like doing anything, let alone physical intimacy acts.
A clean place gives you the vibe to unwind. It is welcoming and tempting. Anyone would choose a clean place over a cluttered one to romance. So start putting things where they belong and take that laundry basket to the laundry room. You can also use room fresheners, scented candles, or perfume to make it more inviting. This is one of the most essential tips among the other sexual tips for marriage.
10. Understand when to stop fighting
You might be wondering why fighting has to do with marriage heat or married sex life, but it is one of the most crucial tips to spice up your married life.
Many people don't understand that when people fight with their partner without knowing when to stop, they tend to say some things that they can't take back. Most of the time, these harsh things stay in your partner's mind, which creates an emotional gap and directly affects your sexual life.
So make sure that you have that boundary within your mind while speaking, arguing, and fighting with your partner.
Related Reading: 

5 Ways To Spice Up Married Love Life
Conclusion
Most people think that when you get married, sex becomes too familiar and thus it gets boring but did you know that there are so many reasons why marriage heat sex is better? Did you know that marriage sex can be better and hotter over the years?
Sex is different; it's more familiar yet exciting at the same time. As both of you explore different marriage heat sex tips and styles, you get more comfortable with each other, making sex great!
Share this article on
Want to have a happier, healthier marriage?
If you feel disconnected or frustrated about the state of your marriage but want to avoid separation and/or divorce, the marriage.com course meant for married couples is an excellent resource to help you overcome the most challenging aspects of being married.
More On This Topic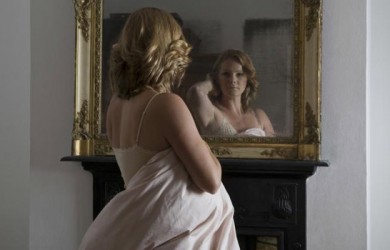 You May Also Like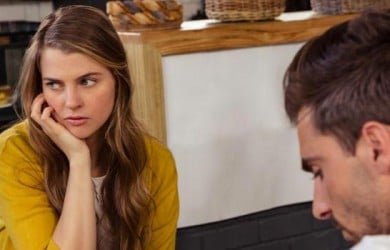 Popular Topics On Married Life