How to Establish Emotional Connection During Sex: 10 Tips
What is sexual intimacy? Sex is an act shared between you and your spouse that feels great and brings you closer. Intimacy is a close emotional bond between you and a partner. Bring the two together and you have a deep connection that will strengthen your marriage.
Being intimate means more than just getting physical with your partner. It involves establishing an emotional connection during sex.
Having sexual intimacy with your partner creates a deep emotional connection that contributes to a more satisfying sexual bond.
Not everyone will find it easy to develop sexual intimacy and connect with their spouse during sex. That's why we're looking at six ways you can deepen your bond with your partner through sexual intimacy.
What is sexual intimacy?
When used to describe romantic relationships, intimacy refers to a close sexual connection. Trusting your spouse and feel loved, respected, comfortable, and safe with them is a large part of sexual intimacy. But to define sexual intimacy, let's look closely at what happens when partners come close.
People let down their emotional guards during sex. Also, the release of the "cuddle hormone" oxytocin triggers feelings of connectedness that allow partners to be vulnerable and establish trust.
Having sexual intimacy means that you and your partner share a special bond characterized by a shared sensual expression. You understand each other on a sexual level with emotion behind it, instead of just being a physical act.
Does sex feel better with an emotional connection?
People can enjoy sex in different forms. However, there is something to be said about sexual experiences that engage the physical and emotional aspects of the connection between two people.
Sex might be seen as a physical act by many, but the experience is greatly enhanced when it also is emotionally stimulating for the people involved.
What happens when a man and woman connect sexually and emotionally?
Research shows that an emotional connection between people significantly enhances their sexual satisfaction. It adds another layer to their experience and the relationship's satisfaction.
10 tips for connecting emotionally during sex
What does being sexually connected mean? It's a physical and emotional bond with your spouse. Learn to foster this intimacy by connecting on a deeper level during sex.
Many partners do not pay much attention to sex and emotional connection, but both complement each other. Here are some of the best tips on having a beautiful sexual connection and how to make your sex life more romantic & meaningful.
1. Foreplay and buildup
Do you want a more satisfying physical and emotional relationship with your partner? Who doesn't?
One way you can connect emotionally during sex is by setting the stage for intimacy. Some great ideas for setting the mood include giving one another massages, putting on some of your favorite sensual music, lighting candles, and clearing your schedules for sex and intimacy.
Wondering how to be more sexually intimate with your husband or partner?
One way to learn how to connect during sex is to create a buildup. Tease your partner throughout the day with naughty words, charged text messages or emails, whispers of sweet nothings and love, and careful touches to get them emotionally connected before the physical act happens.
Building up to the moment will make it feel more special when it finally happens. Emotions during sex run high and maintaining a connection can take the experience to a different level altogether.
So the answer to the typical question – "how to establish emotional connection during sex" lies in ample amounts of foreplay!
2. Maintain eye contact
It may feel awkward at first, especially if you're not used to gazing lovingly at your partner but maintaining eye contact with your spouse during intimate moments. It helps you connect sexually with your partner but also helps to strengthen your bond.
Making eye contact during sex can make you feel vulnerable with your partner, fostering feelings of love and trust. This can lead to passionate sex.
One study by Kellerman, Lewis, and Laird revealed that couples who maintained eye contact reported heightened feelings of love, passion, and general affection toward their partners.
Check out this video to learn more about the transformative power of eye contact:
3. Talk during intercourse
One of the signs of an emotional connection is talking during sex. This doesn't mean you should start discussing what's for dinner later.
There are two excellent avenues for talking during sex that you can explore with your partner. First, you can try talking naughty to one another. You can be as graphic or as reserved as you like with this one.
Talking during sex is a great way to let your inhibitions go and connect with your words and fantasies about being intimate with someone.
You could also take a much sweeter approach and whisper sweet nothings to one another. Tell your spouse what you like about what you are doing, tell them you love them, and say how close you feel to them.
Whatever words you choose, remember that talking during sex is a way to keep your attention focused on one another during these sexually intimate moments.
4. Engage in physical touch
How to get closer to your partner sexually? When being intimate together, don't be afraid to touch the parts of one another that aren't erogenous zones.
Try stroking your husband's arms or running your hands through your wife's hair during the act. This will help you connect emotionally and remind you to focus on one another during intimacy.
5. Take care of each other's emotional needs
One important part of a healthy relationship is ensuring you take care of your spouse's emotional and physical needs, including intimacy and sex. Build trust and show your partner respect to help create emotional intimacy.
Give compliments and assure your partner of your love.
Be playful with each other and have a regular date night. The more connected you are outside the bedroom, your sex life will be better. And the less clueless you will be about what intimate sex is. It's that simple!
6. Cuddle and kiss
Being intimate before and after sex is a great way to foster intimacy. You can do this by kissing often, a way to learn how to be more sexually intimate with your boyfriend or partner.
Kissing can be an important component of sex and emotions in a relationship. It can help you establish a powerful emotional connection during sex.
Kissing is a great way to build tension and connect with your partner. Kissing also increases serotonin, which helps you sleep better, promotes arousal, improves immunity, increases oxytocin and dopamine, and decreases stress.
Other ways to increase intimacy are to cuddle after sex for a least a couple of minutes, spoon before going to sleep, and do a 6-second kiss every day before going to work.
7. Express your love
A simple "I love" uttered at the right time can act like a magical spell for establishing an emotional connection during sex.
Expressing your love for each other can make partners feel more connected. It can make them feel validated and cherished. It enhances their security within the relationship, allowing them to be more open around their partner, even in the bedroom.
The assurance of love can bring down the defensive walls and allows couples the chance to experience sex with more abandon.
8. Giving and receiving
Maintaining a balance between how much each partner within a relationship receives and gives to the other is important in all aspects of the relationship, including sex.
To form an emotional connection during sex, ensure that you are considerate towards your partner and prioritize their pleasure.
Want to learn how to make sex more emotional?
Take the time to understand what enhances their sexual satisfaction and focus on that. This will make your partner feel valued, cherished and sexually understood. It will enhance their sexual satisfaction and make them feel emotionally closer to you.
9. Focus on having fun
Forming an emotional connection during sex may seem all about intense and serious emotions, but laughter can help too.
When you share laughter, it can help you establish bonds between you and your partner. It can help you relax in each other's company.
Sex does not have to be serious all the time. When you make it fun and exciting, the bond between you and your partner can become even more potent.
10. Let your guard down
When you and your partner are having sex, the best thing you can do to establish an emotional connection during sex is to let your protective guard down.
Be open and willing to explore new things. Share how you feel without the fear of judgment. And don't let your self-protective instincts, insecurities or past traumatic experiences stop you from establishing a strong emotional connection during sex.
Summing up
Sexual intimacy happens when you feel safe, loved, and aroused by your partner. There are many ways to intensify your intimate connection with your spouse during intimate sex.
Set up a time where you will be alone with your mate without interruption, maintain eye contact during sex, and communicate openly about your physical and emotional needs. Doing this regularly will lead to more satisfying sex life in your marriage.
Share this article on
Want to have a happier, healthier marriage?
If you feel disconnected or frustrated about the state of your marriage but want to avoid separation and/or divorce, the marriage.com course meant for married couples is an excellent resource to help you overcome the most challenging aspects of being married.
Learn More On This Topic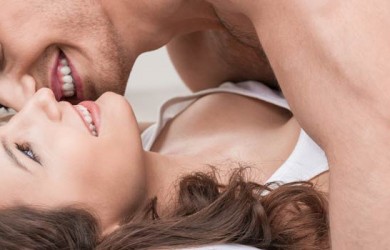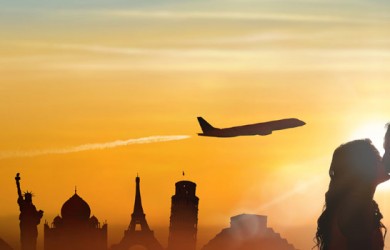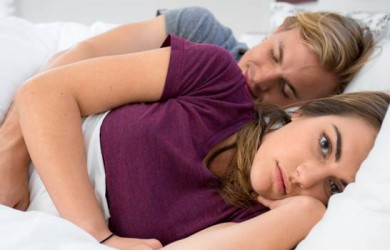 You May Also Like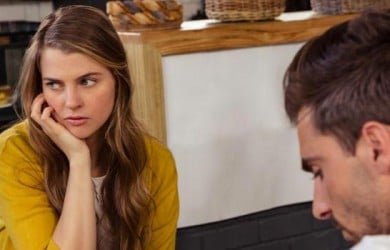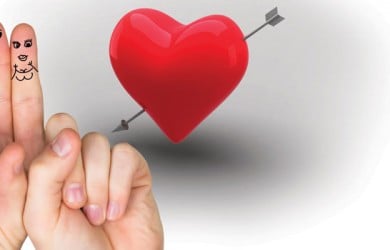 Popular Topics On Married Life