Can a Marriage Without Intimacy Be Saved?
There are couples, experts, and a few others out there who might take this fact with a pinch of salt, but one cannot overlook the reality of lie. And, the truth is marriage without intimacy does exist, and the figures are just spiraling out of control over time.
If you ask the marriage and sex therapist, they will tell you that one of the most frequently asked questions when it comes to married life is, "What can I do to improve intimacy in my marriage?" And you may be surprised to learn that approximately 15% of couples are living in a sexless marriage.
So, you see marriage without intimacy or love without intimacy is not unheard of. And, physical intimacy in marriage just diminishes with age, according to a recent study.
For example –
18% of those under 30

25% of those in their 30s, and

47% of those aged 60 or older.
Pretty alarming, isn't it??? This brings us to the next most important question – can a marriage survive without intimacy? Or, rather –
What happens to a marriage without intimacy
First, if you are asking this question, you need to know that a decrease or even a lack of, physical intimacy is a somewhat regular occurrence in marriage. But, there is no need to panic, provided it is not an ongoing problem.
After spending several years together, and catering to myriad duties and responsibilities, coping with trying times of high stress, romantic activities may be temporarily placed on the back burner. As a fact of life, married people, in pursuit of business, domestic, and family activities, will make less time for their partners.
Life events like childbirth, grief, or changes in employment may also get in the way of romantic routines.
Sexuality and marital intimacy are crucial components of a lasting romance. Notice that we've placed these in separate categories. That is because most people do not realize that sex and intimacy are different, that there are different forms of expression.
So, let's understand the two terms separately.
What is marriage intimacy
The term marriage intimacy or plain intimacy refers to the state of mutual vulnerability, openness, and sharing that develops between partners.
There is a substantial amount of difference underlying the two terms – sexuality and marital intimacy.
Sexuality or human sexuality is generally defined as the way by which humans experience and express themselves sexually. This umbrella term encapsulates feelings or behaviors like biological, erotic, physical, emotional, social, or spiritual and so on.
Now, when we refer to marriage intimacy, we, not only, refer to physical intimacy, but we also talk about emotional intimacy. These are the two basic components of a healthy marriage or romantic relationship.
After all –
A marriage without intimacy, physical and emotional, can never survive for long.
Understanding the term emotional intimacy
Like emotional intimacy, physical intimacy in a relationship is equally important. But, if there is no emotional connection and attachment between partners, then detachment will creep in, leading to marital separation and divorce.
So, emotional intimacy develops when both the partners feel secure and loved, which has trust and communication in abundance, and you can see into the other's soul.
Marriage and intimacy are synonymous, in the sense that marriage helps emotional and physical intimacy to build up between partners gradually. But the lack of the same familiarity marks the end of such a beautiful relationship.
So we can say that –
A marriage without intimacy is no marriage at all.
Let us explore the next topic in the line – sexual intimacy.
What is sexual intimacy
No romance in marriage or any relationship without intimacy can hardly survive for long – time, and again, we have mentioned this fact in our articles.
But, what do you understand by the term 'sexual intimacy'? Or, what does 'sex in a relationship' means to you?
Now sex is nothing but an act that involves two partners. The feeling of closeness is triggered by this simple act of love-making, which is also responsible for a strong emotional bond to build up between the couples. They feel more connected and loved by their partners, and their relationship gets stronger and stronger with time.
On the other hand, a marriage without intimacy, physical or emotional, slowly loses its charm, and partners start experiencing emotional and physical detachment from one another.
However, some couples share great emotional bonding but are living in a sexless marriage. But, is there any future for a sexless marriage?
After all, the physical act of intimacy keeps the emotional bond between partners strong.
Now, there are other instances where couples enjoy great sex but have no emotional attachment, whatsoever. So, we can say both physical and emotional intimacy is equally vital for the long-term sustenance of the marriage.
Can a relationship survive without intimacy?
The answer is – highly unlikely.
If there is a lack of emotional intimacy, then sex, which was once enjoyed by both the partners, will fail to excite them further as days go by. Likewise, no physical intimacy in marriage will make things dull and monotonous, irrespective of the fact that partners feel emotionally attached.
And, thoughts like indulging in sex outside marriage are likely to build their nest on both the partners' minds.
So we can say that –
Marriage without intimacy, physical and emotional, has a minimal chance of survival.
In fact, components of intimacy must work together and properly align, to form happy marriages.
2014's demography report suggests that the US divorce rate is going up and not declining, something that most of us presumed earlier. As we said, marriage without intimacy cannot survive, a sexless marriage is truly a silent killer. And, crimes like infidelity and adultery are the brainchild of such sexless marriages.
Be ready to get baffled by infidelity statistics.
Understanding different scenarios
As such, partners sometimes feel that their relationships lack intimacy, or, they sense something is lacking but they are not able to put their finger on it.
Let's say your partner no longer seems interested in foreplay, or the sex does not seem as rewarding as it did five years ago. Or, your partner is confused because regular sex is happening and yet, something feels different.
In this case, it's not the frequency of sex or the physical component that's missing; it's the emotional component.
That is the type of touching, kissing, caressing, and pillow talk that promotes a sense of closeness – it is the type of gushy stuff you probably did when you first got together.
So what's changed?
The answer is everything. It didn't seem like it at the time, but you were working hard on your relationship during courtship, putting forth lots of energy to attain and keep your mate interested.
Now that you're married, you're probably resting on your laurels as we have a tendency to do.
But, therein lies the error.
Just as plants need watering, your relationship needs continuous nourishment to keep it healthy and strong.
Marriage certificates do not provide the nourishment and effort a relationship needs; therefore it does not end when the wedding takes place.
Communication kick starts in marriage without intimacy
If a partner communicates a desire to improve intimacy, it is a consideration both should take seriously.
Being able to communicate around these issues –to be sensitive and supportive to your partner's wishes and needs, and to continually water the plant of your relationship– is very necessary.
In its most basic stages, communication kick starts intimacy. So practice talking honestly about what you currently enjoy, and would enjoy more of, in sex with your partner.
Compromise, if necessary. Remember to put forth your expression of love, appreciation, and romance, and the intimacy should fall naturally into place.
A marriage without intimacy, truly, can never be a happy one.
Share this article on
Want to have a happier, healthier marriage?
If you feel disconnected or frustrated about the state of your marriage but want to avoid separation and/or divorce, the marriage.com course meant for married couples is an excellent resource to help you overcome the most challenging aspects of being married.
Learn More On This Topic
You May Also Like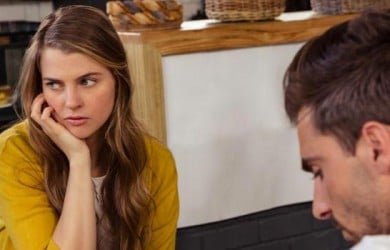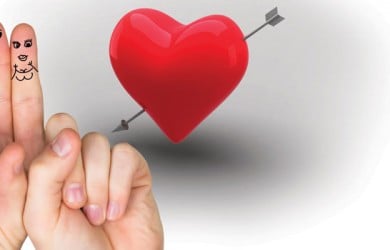 Popular Topics On Married Life